'Thala, Chinna Thala': MS Dhoni-Suresh Raina's best moments, partnerships for India
Bengaluru: Thanks to cricket, many have forged memorable relationships. Their friendships go beyond the cricket field. One such strong bond exits between MS Dhoni and Suresh Raina. Hailed as 'Thala and Chinna Thala' (leader and his deputy) in Chennai, both retired from international cricket on the same day (August 15). It was Dhoni who quit first and soon Raina followed his friend. Here, we take a look at Dhoni and Raina's memorable moments together while playing for India.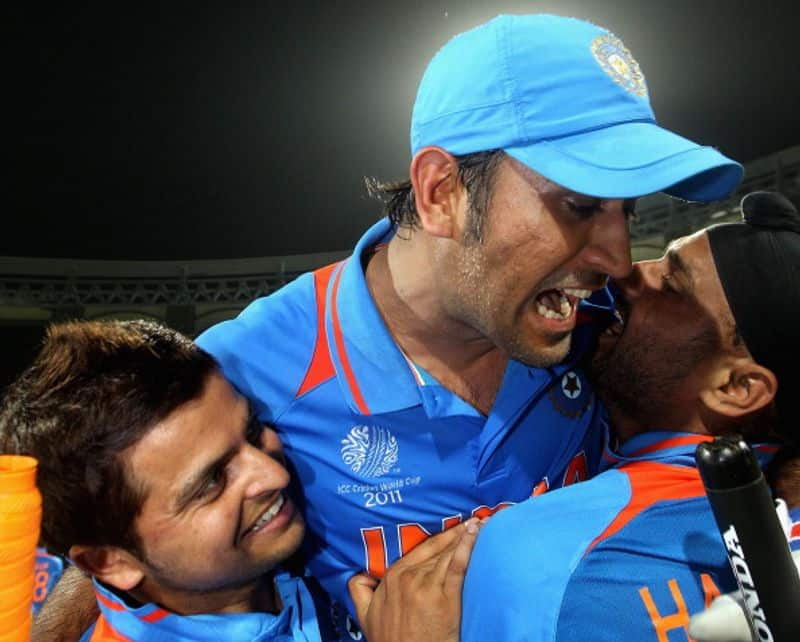 The most memorable moment for Dhoni and Raina together was winning the 2011 World Cup in Mumbai. India defeated Sri Lanka in the final with Dhoni hitting that famous six to seal the game at the Wankhede Stadium.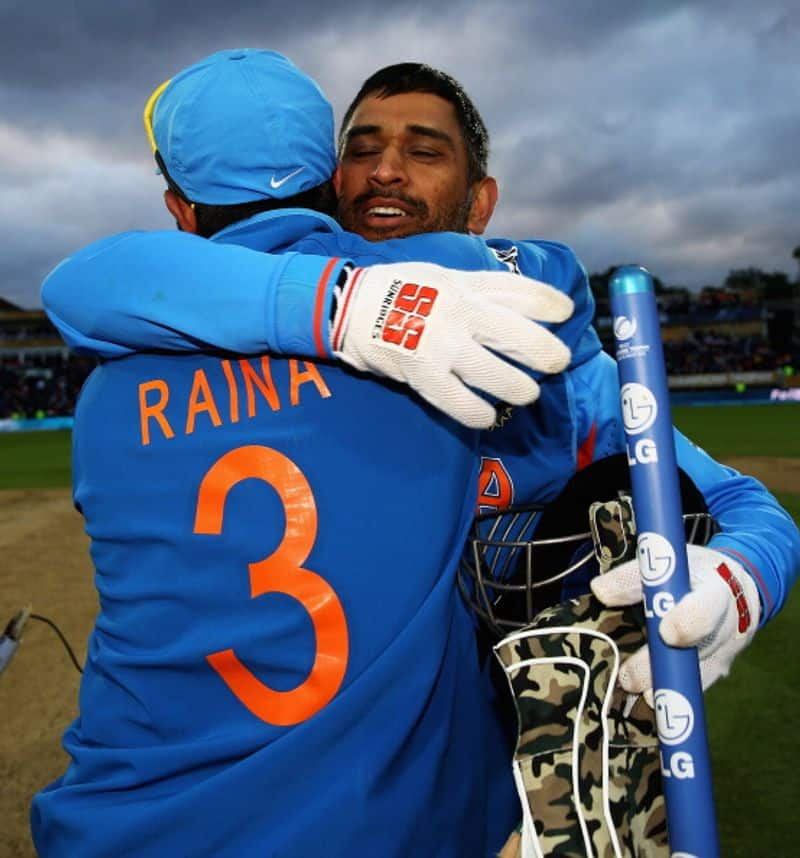 Two years later, Dhoni and Raina enjoyed another title triumph together. This time in England, lifting the Champion Trophy 2013 silverware.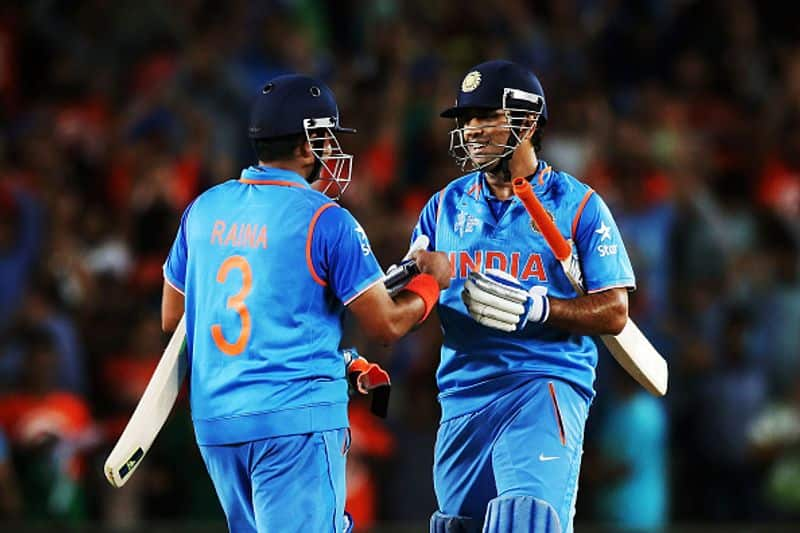 Dhoni and Raina were together in the Indian squad when the team finished runners-up to Sri Lanka in the ICC World T20 2014.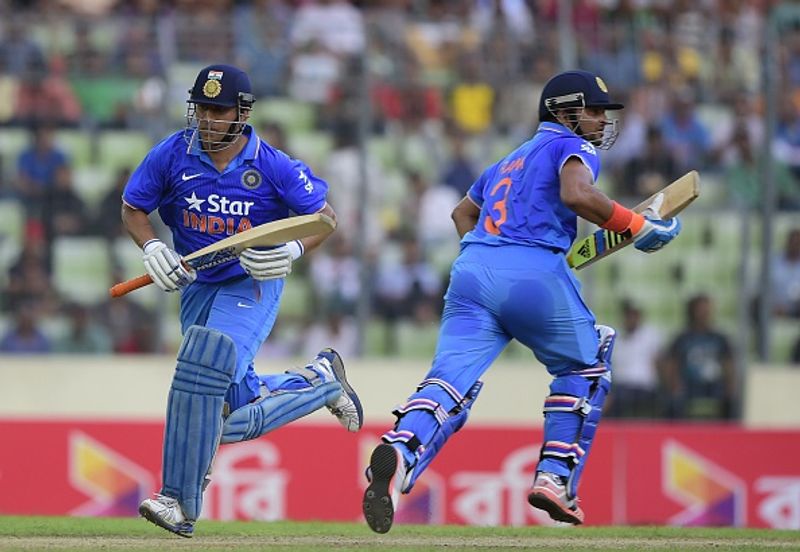 2,421 – The number of runs Dhoni and Raina added for the fifth wicket during their ODI partnerships for India. This is the most for the fifth wicket in ODI history. This is the only pair to add 2,000-plus runs for the fifth wicket association in ODIs. The next best is 1,372 runs by Australia's Steve Waugh and Michael Bevan.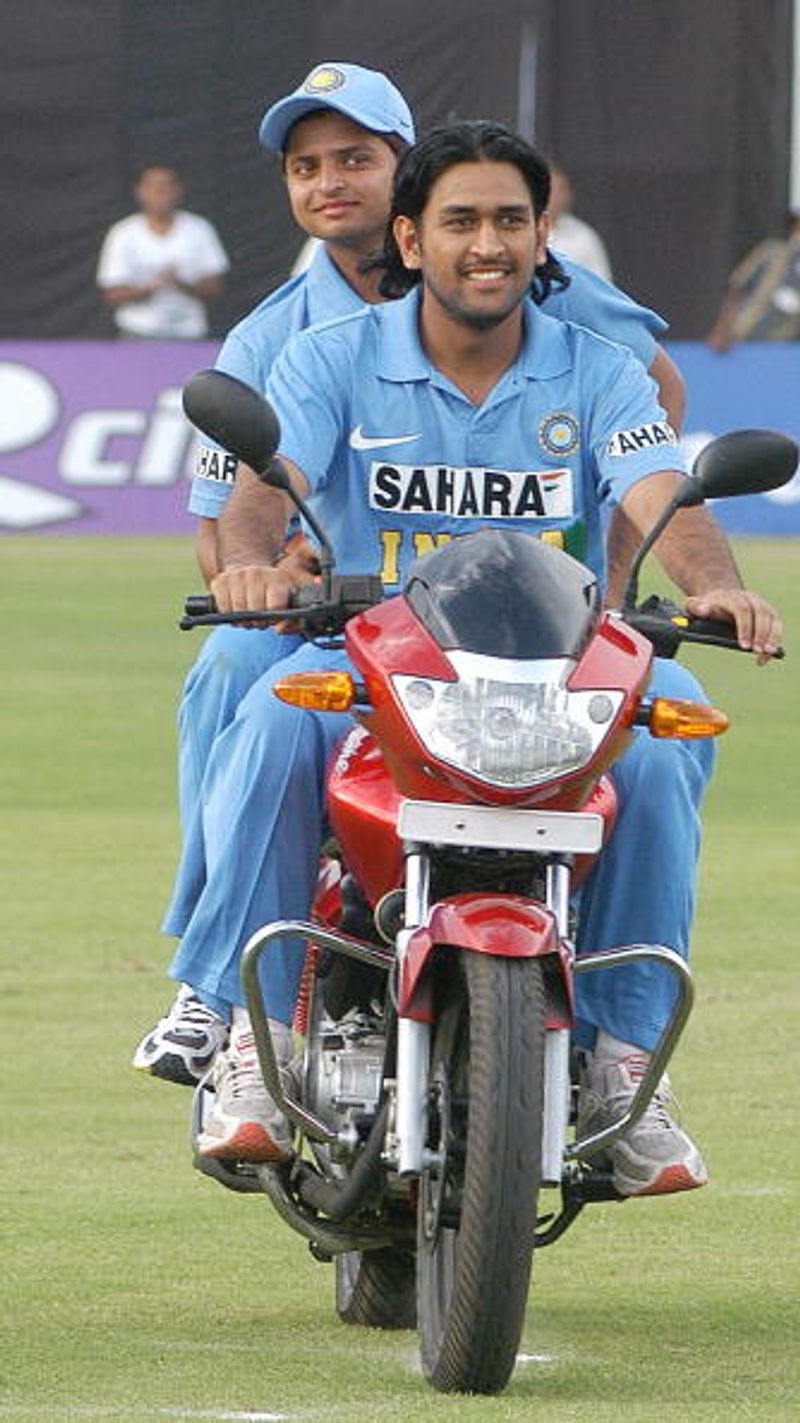 196 (unbroken) – The number of runs added by Dhoni and Raina during their fifth wicket partnership for India against Zimbabwe in the ICC World Cup 2015. This the pair's highest run partnership in ODIs.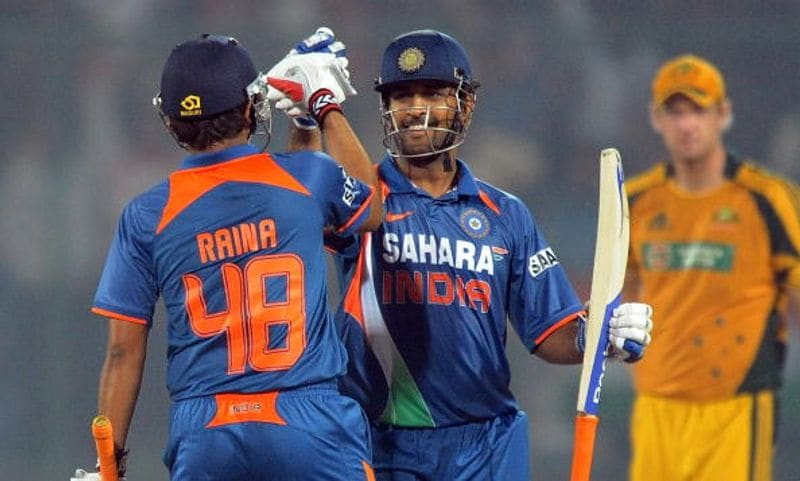 5 – The number of century partnerships between Dhoni and Raina for the fifth wicket in ODIs.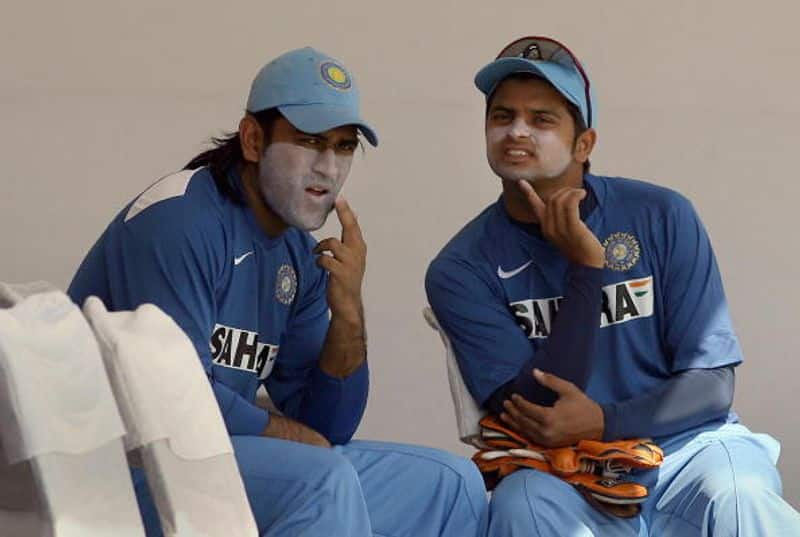 13 – The number of fifty-plus associations between the pair for the fifth wicket in ODIs.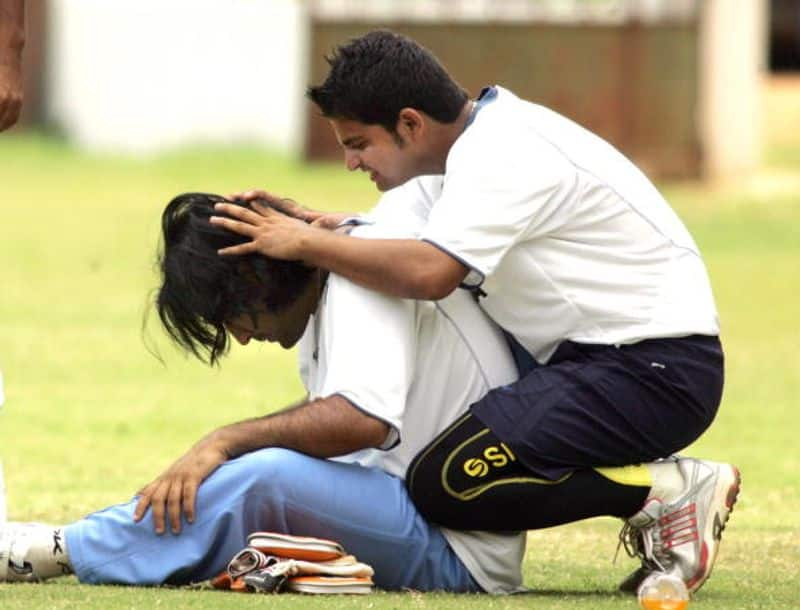 9 – The number of century-plus partnerships in ODIs between the duo. All came for the fourth wicket or lower.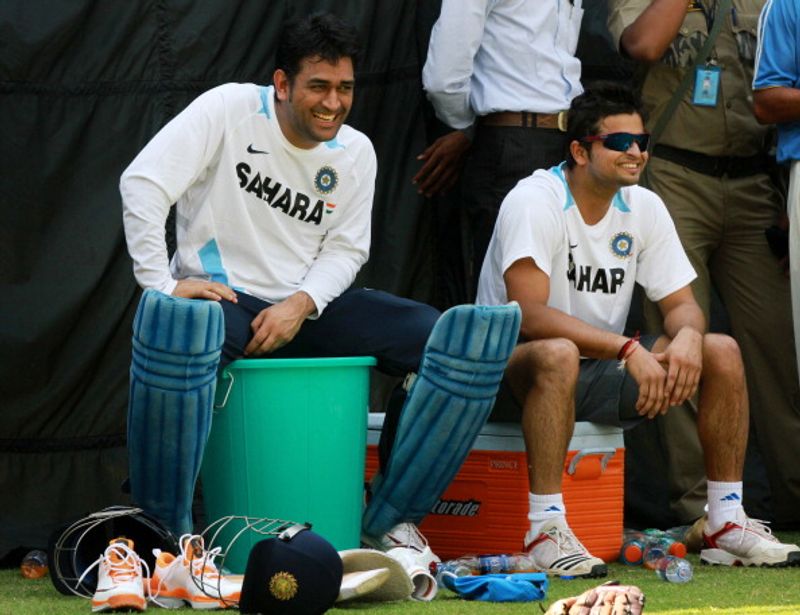 153 – The number of ODIs Raina played under Dhoni's captaincy. Overall, Raina won 226 caps for India between 2005 and 2018.
Dhoni and Raina made their T20I debuts together as they featured in India's first-ever T20I, against South Africa in Johannesburg in December 2006. India won the match by six wickets. Raina scored three not out while Dhoni was dismissed for a duck.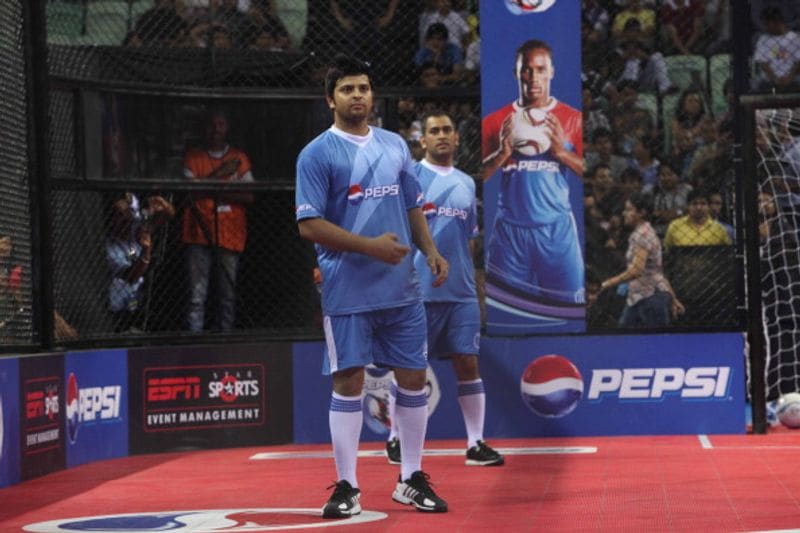 3,585 – The number of partnership runs in ODIs between Dhoni and Raina in 73 innings at an average of 56.90.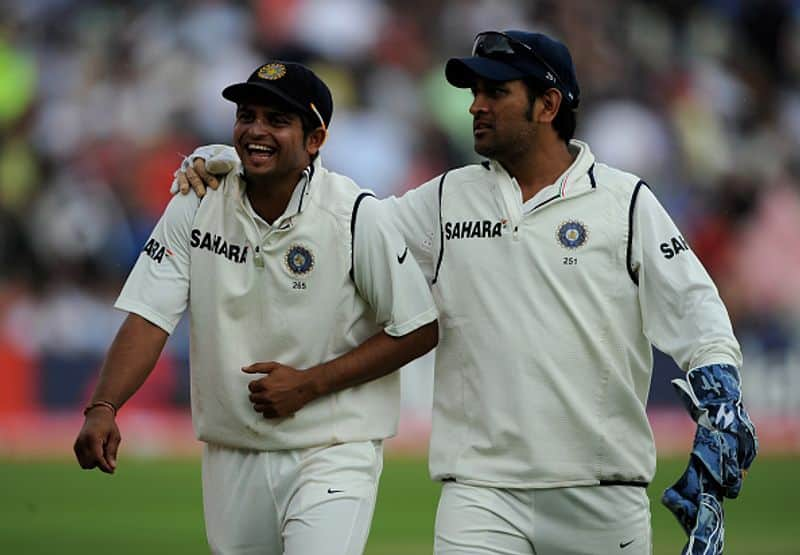 In 2010, Raina made his Test debut under Dhoni's captaincy. He scored a hundred (120) on debut against Sri Lanka.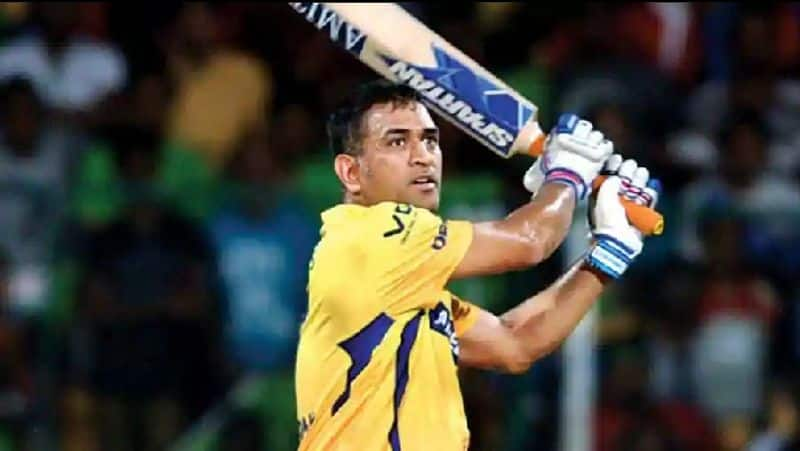 In the IPL, Raina has played under only one captain throughout his career, which is Dhoni. The only time he was not with CSK, he himself captained Gujarat Lions for two years when CSK were banned from the cash-rich Twenty20 league.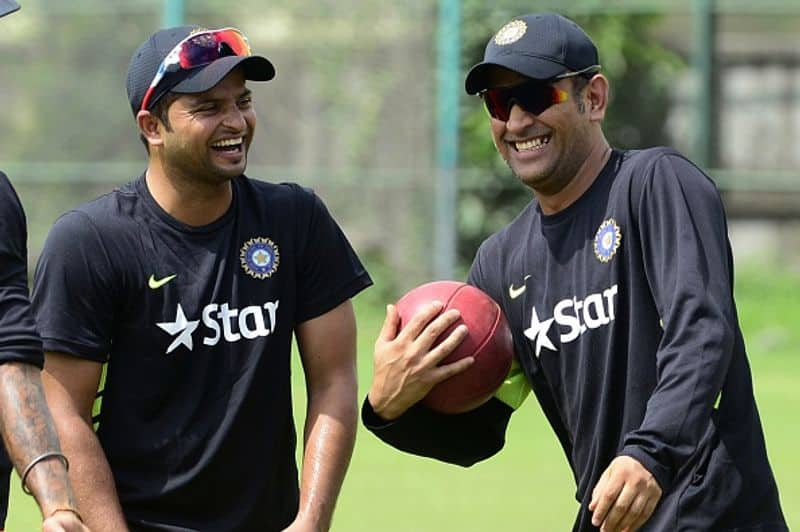 The Dhoni-Raina partnership will continue in IPL. The two will be seen in action in IPL 2020 from September 19 to November 10 in the UAE.
Raina posted this announcing his retirement on August 15.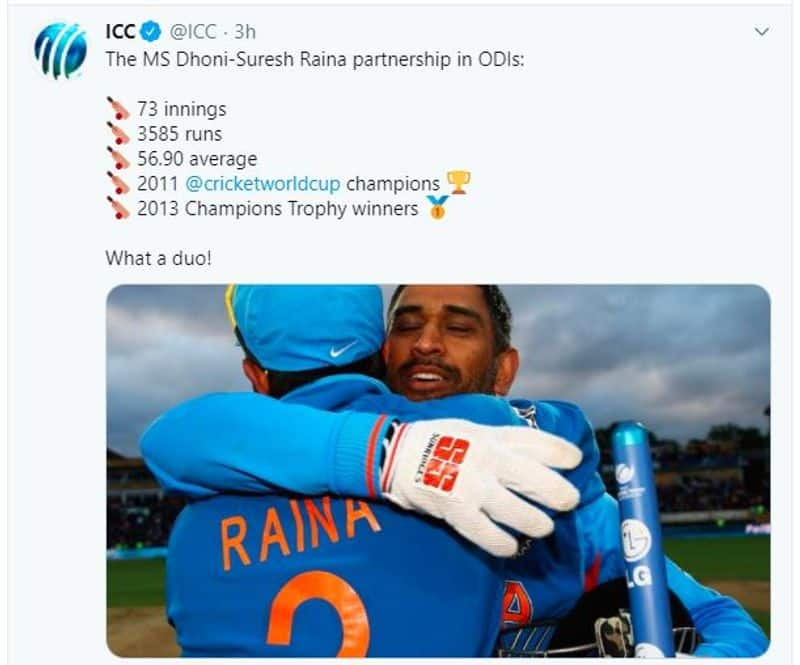 ICC posted this on Twitter as a tribute to Dhoni-Raina partnership.