Photos: When Sushant Singh Rajput spent memorable moments with MS Dhoni
Bengaluru: Bollywood was shocked after hearing the news of young actor Sushant Singh Rajput's suicide in Mumbai on Sunday (June 14). Sushant had acted in MS Dhoni's biopic and that movie M.S. Dhoni: The Untold Story was a big hit. Take a look at pictures of Sushant with Dhoni during the movie's promotion in Mumbai in 2016.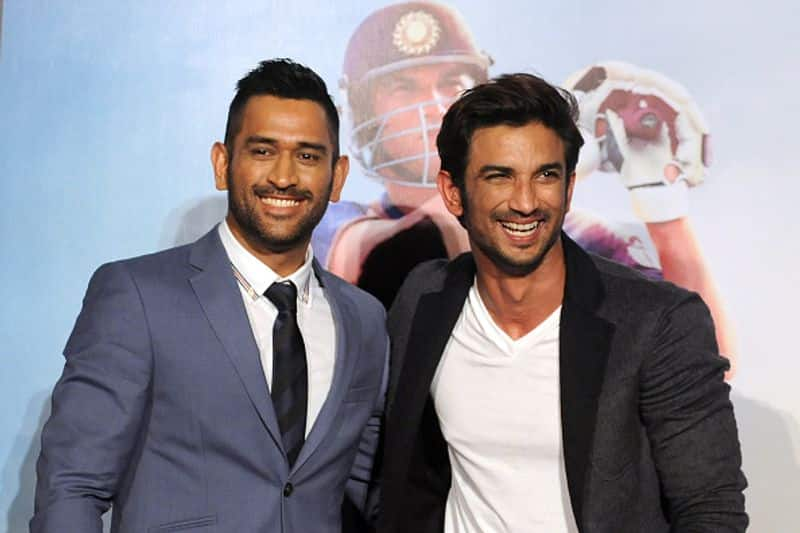 MS Dhoni and Sushant Singh Rajput came together in Mumbai to promote the Indian captain's biopic on August 11, 2016.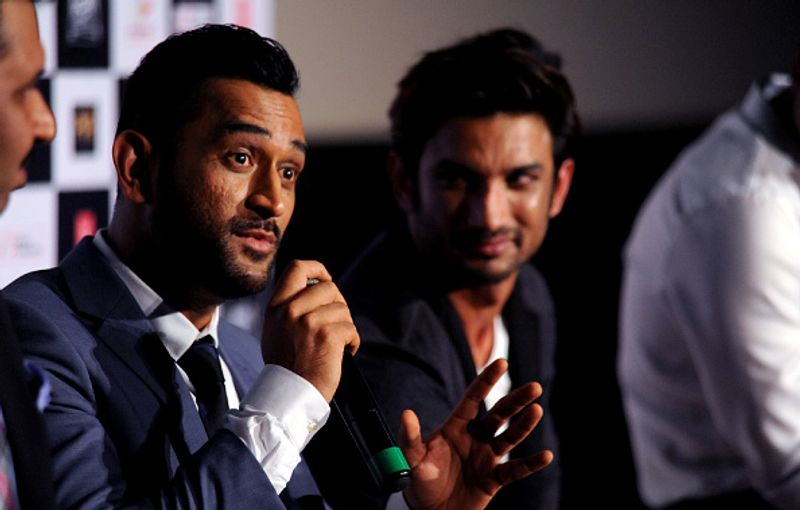 Sushant was all ears as Dhoni spoke.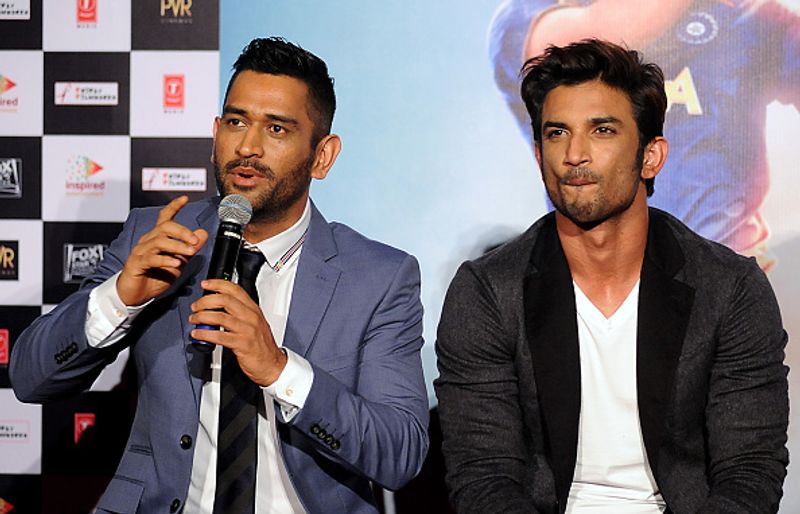 Dhoni took questions from fans and spoke about his biopic as Sushant watched.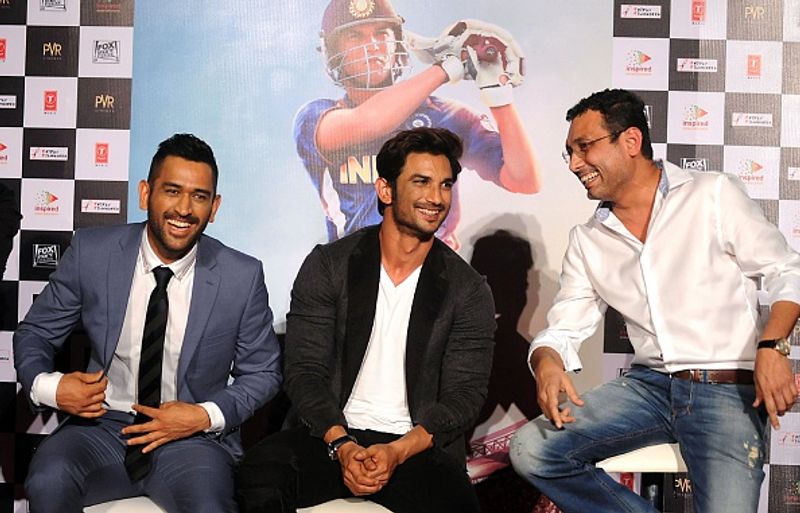 Dhoni, Sushant and M.S.Dhoni: The Untold Story biopic director Neeraj Pandey share a laugh on stage.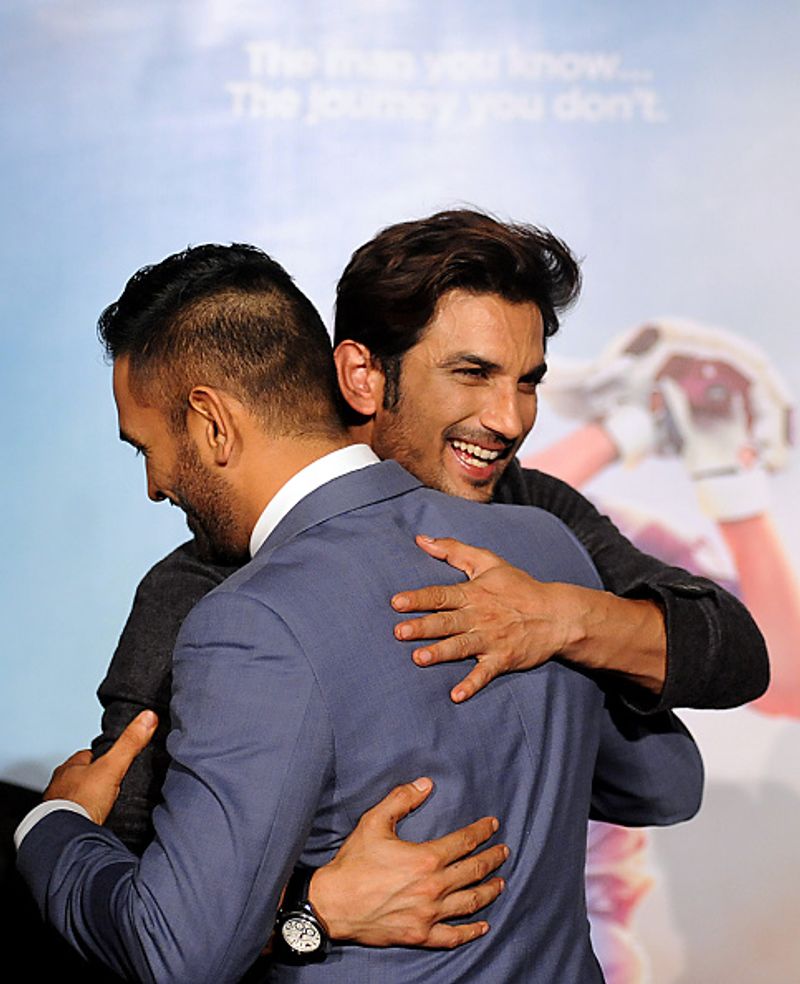 Dhoni and Sushant hugged each other after the event.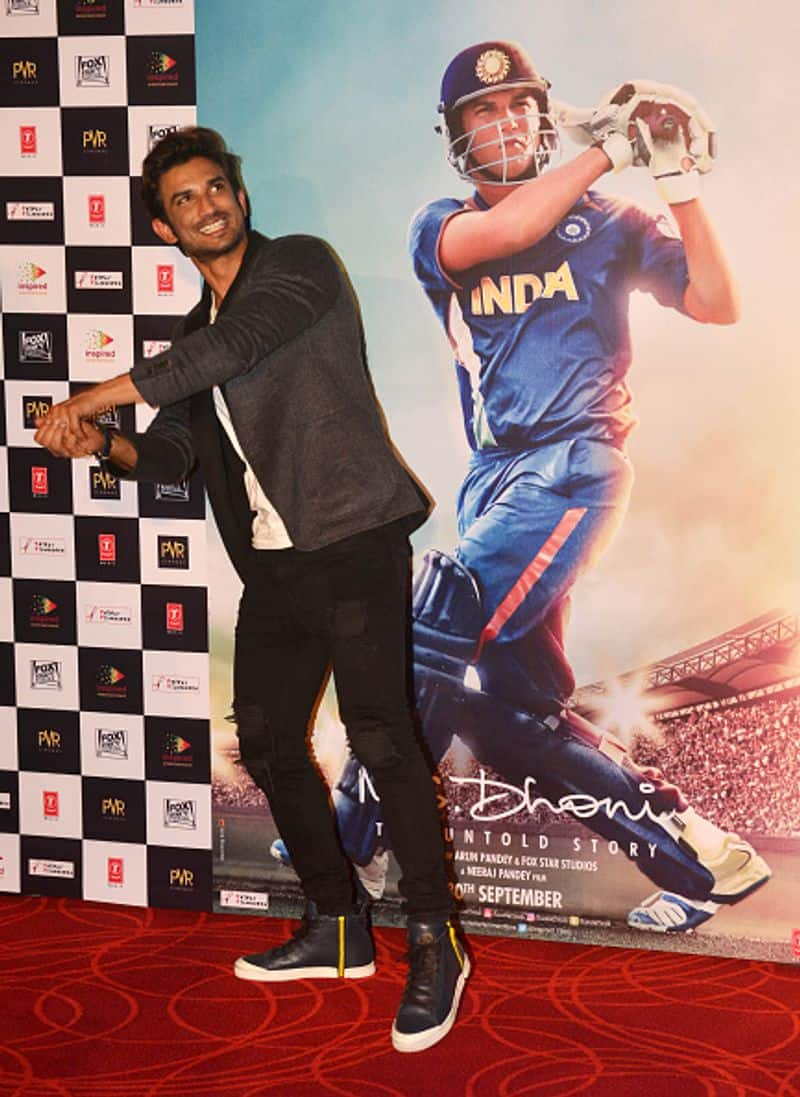 Sushant imitates Dhoni's shot in front of the movie poster.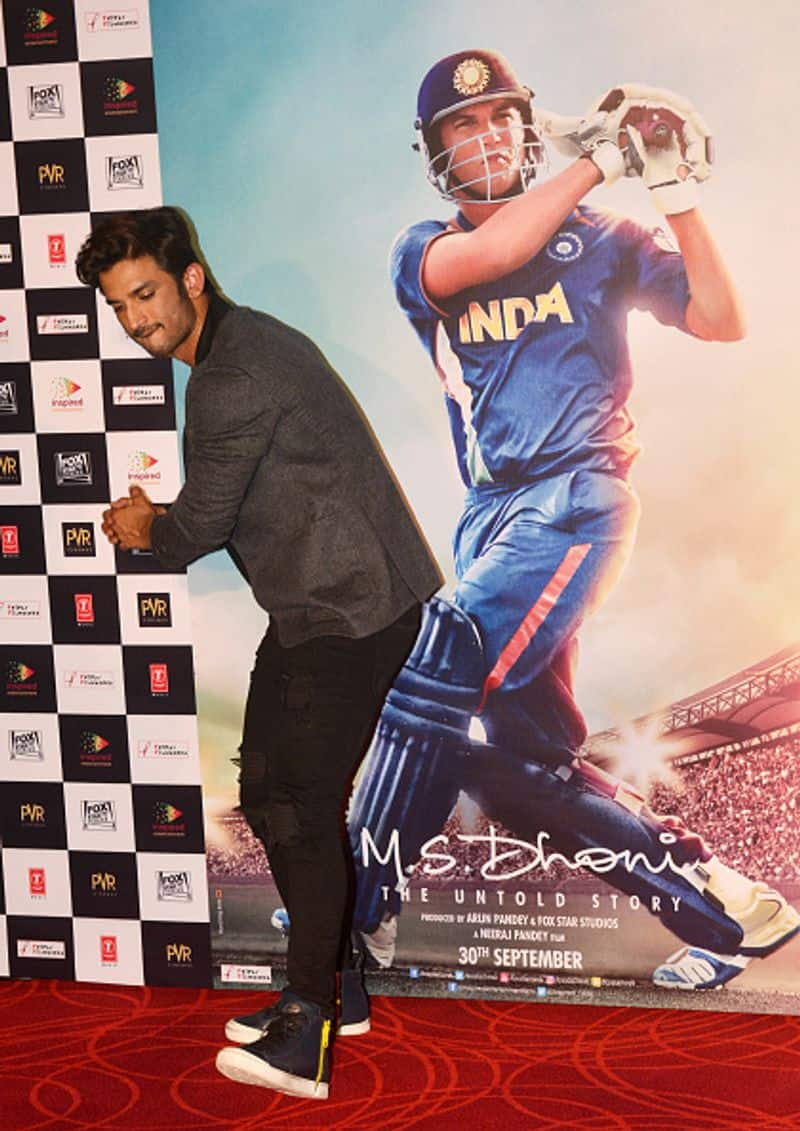 Another Dhoni shot imitated by Sushant.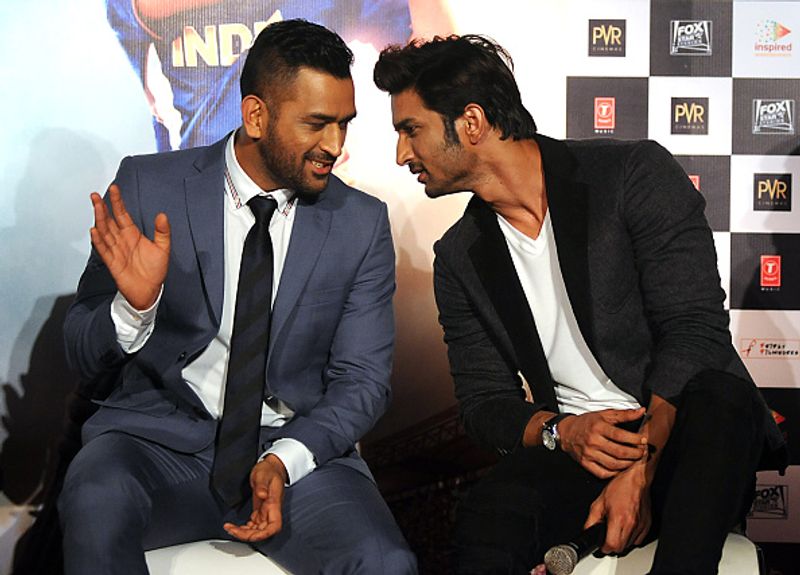 Dhoni and Sushant speak to each other on stage.
Sushant winks during the event.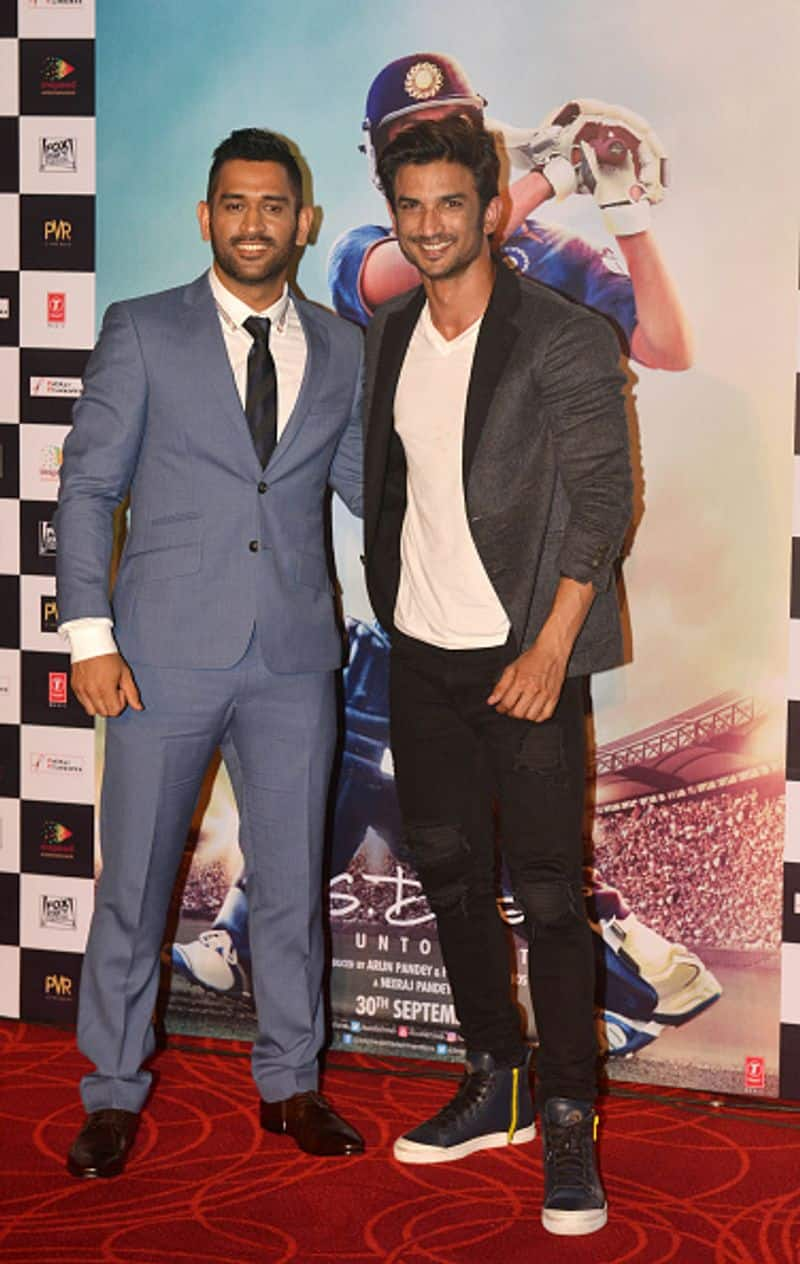 Dhoni and Sushant pose for photographs.