Chennai outsmart Hyderabad in IPL 2020 clash: Analysing the talking points
First Published 14, Oct 2020, 12:00 AM
This was Chennai Super Kings third win of the season in eight matches, as they rise to the sixth spot in the table. Meanwhile, for Sunrisers Hyderabad, this was their fifth loss of the season in the same number of matches as CSK, while they stay in the fifth spot.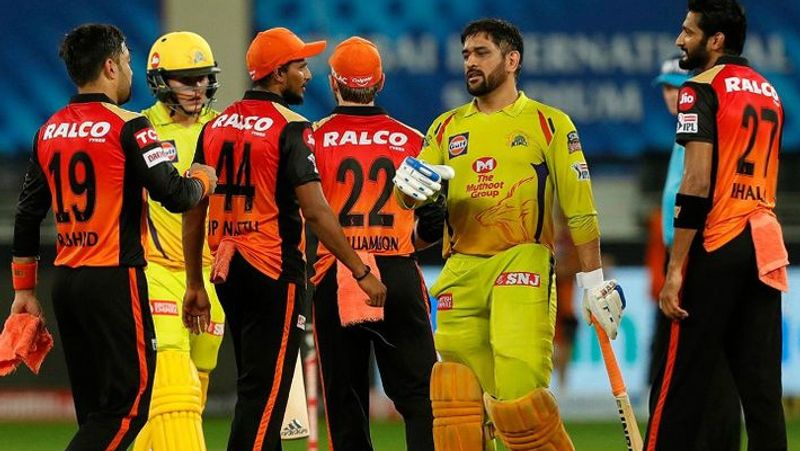 Former champions Chennai Super Kings (CSK) were seemingly back at business, as they tamed fellow former champions Sunrisers Hyderabad (SRH) in Match 29 of the 2020 Indian Premier League (IPL). Being played in Dubai, CSK won the match by 20 runs, as they rise a spot, to sixth, while SRH stay on fifth. On the same note, let us take a look at the talking points from the game.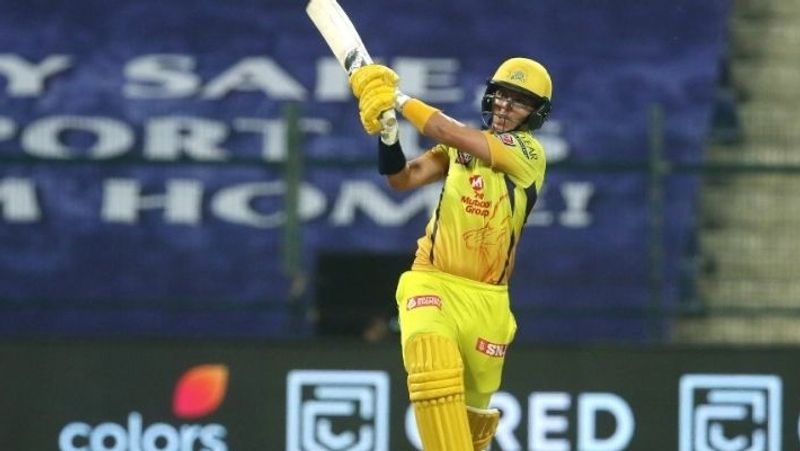 CSK trying to experiment Sam Curran as opener: CSK sprung a surprise when they sent all-rounder Sam Curran to open. He clicked, as he scored 31 runs, which played a crucial role in CSK setting up a match-winning total. However, CSK should be careful of not using him as an opener regularly, like Sunil Narine for Kolkata Knight Riders (KKR), as the element of surprise would be ruined.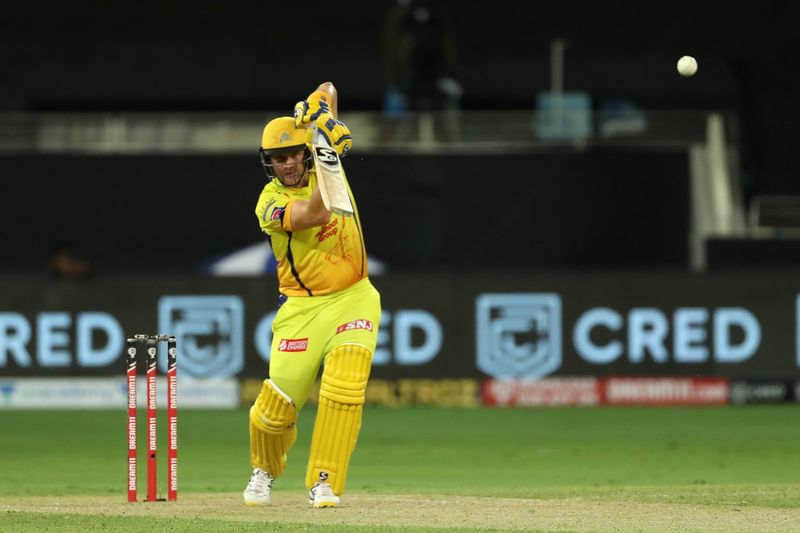 Shane Watson might not be at his complete best: Watson might have jumped back to form in the past couple of matches, after failing initially. Although he scored 42 tonight, it seems like he is struggling to pace the innings, with a strike-rate of only 110.53 in the match. CSK must be wondering as to when would he be back to his original best, with the playoffs in the reckoning.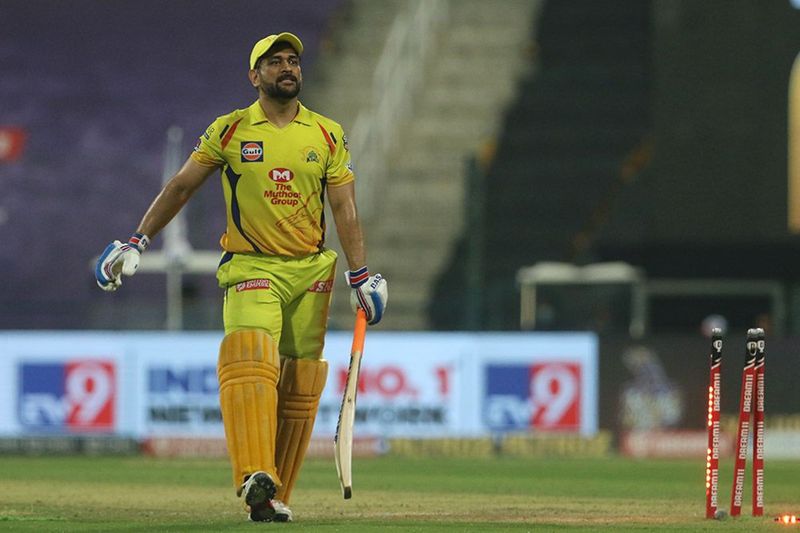 MS Dhoni yet to become a finisher this season: Dhoni might have displayed his explosive skills on some occasions. However, he is yet to perform as a finisher in the season. While fans want to see him activate his 'beast mode', it is unclear whether that would happen this season. And, if not, he should pass on the role to someone else.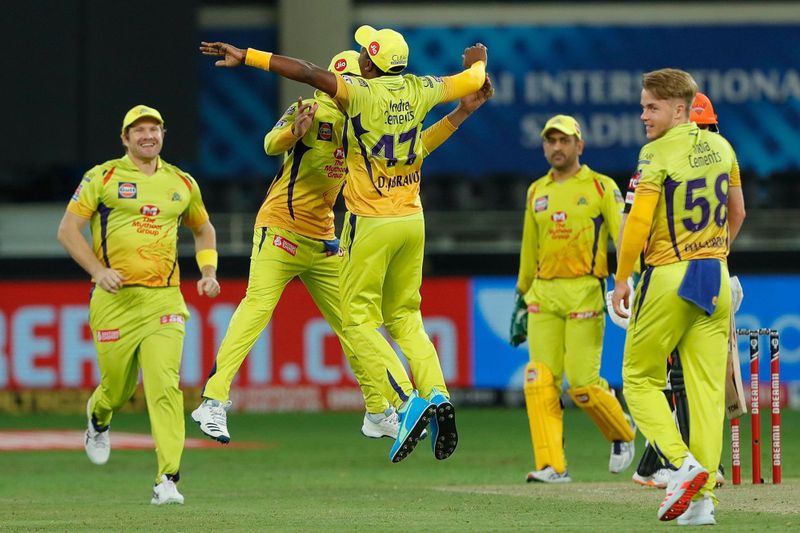 CSK utilise SRH's batting weakness: The CSK bowlers did a fine job to scalp a couple of wickets in the powerplay. It was one of the reasons they were failing to fire this season. Furthermore, with SRH's inconsistent batting line-up, the bowlers rightfully exploited the weakness.
Curran- The new Albie Morkel for CSK: Curran did not just fire with the bat, but dominated with the ball as well, claiming 1/18 in three overs. Consequently, it seems like he is becoming the new Albie Morkel for CSK, who can play as an opener and a finisher, as well as churning out wickets when required.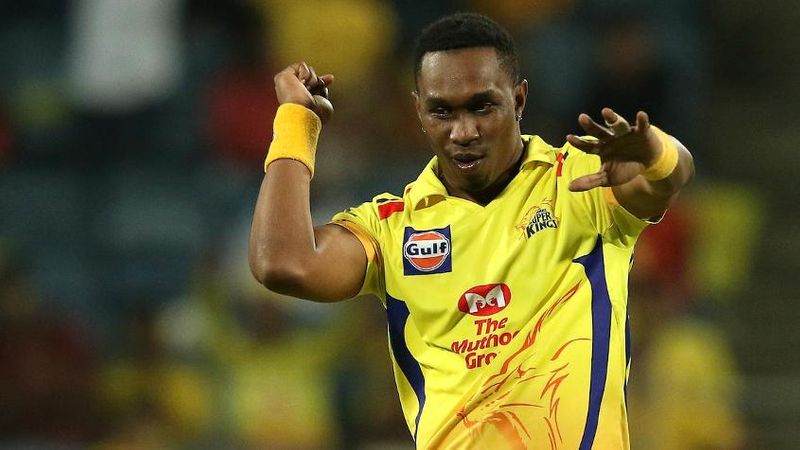 Having extra bowling option worked for CSK: CSK were smart enough to move in with a couple of extra bowlers tonight, in the form of Dwayne Bravo and Shardul Thakur. They used a total of seven bowlers, and the shuffling of combination, as per the nature of the batsmen, did give trouble to SRH.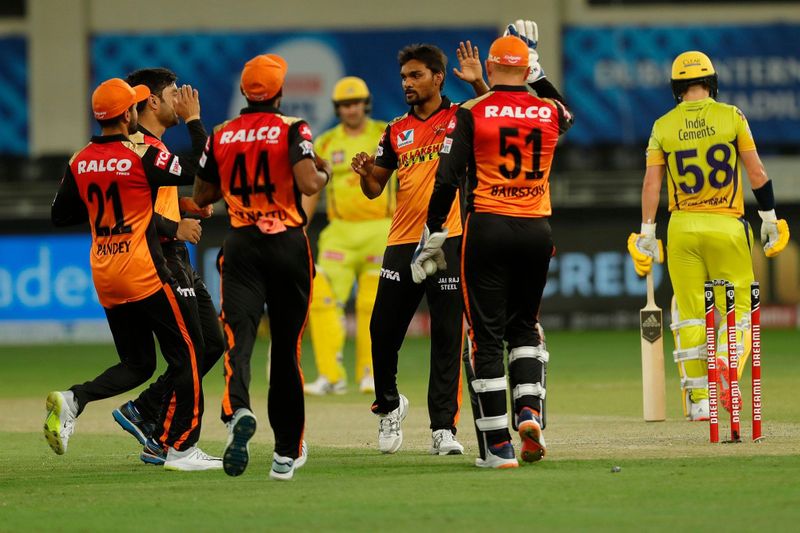 Match summary: Winning the toss, the CSK skipper elected to bat first, and rightfully so, as Curran (31), along with Watson (42) and Ambati Rayudu (41), helped CSK post a par total of 167/6. In reply, the CSK bowlers were bang on right from the start. Furthermore, the extra bowling option, followed by the smart rotation, helped CSK outsmart SRH and win it by 20 runs, while Karn Sharma and Bravo claimed a couple each.