IPL 2020: AB de Villiers' six hits car passing by, Twitter comes up with unique proposals
First Published 12, Oct 2020, 10:26 PM
AB de Villiers announced his retirement from international cricket in 2018. However, he has long been contemplating a return back to the circuit. He continues to represent Royal Challengers Bangalore in the Indian Premier League, having been playing for them since 2011.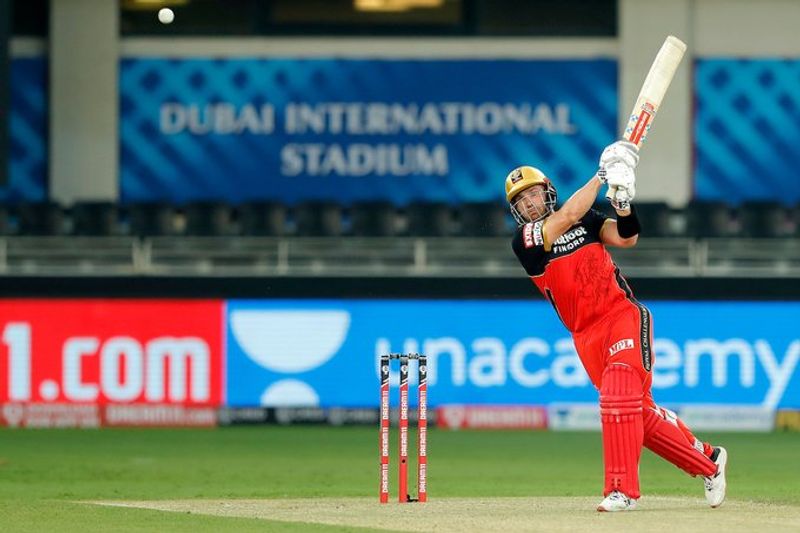 The 13th edition of the Indian Premier League (IPL) is being held behind closed doors, in the United Arab Emirates (UAE). However, there has been no shortage of entertainment from the players, as Royal Challengers Bangalore's (RCB) AB de Villiers has pulled off a unique one.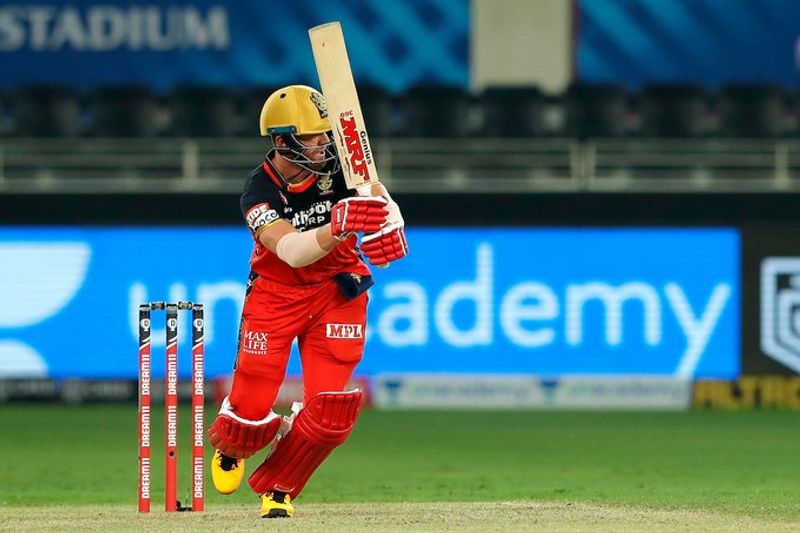 It was on Monday, during RCB's clash against Kolkata Knight Riders (KKR), in Sharjah, when de Villiers hit a six out of the park. Interestingly, the ball landed on the road adjacent to the stadium, as it hit a car passing by.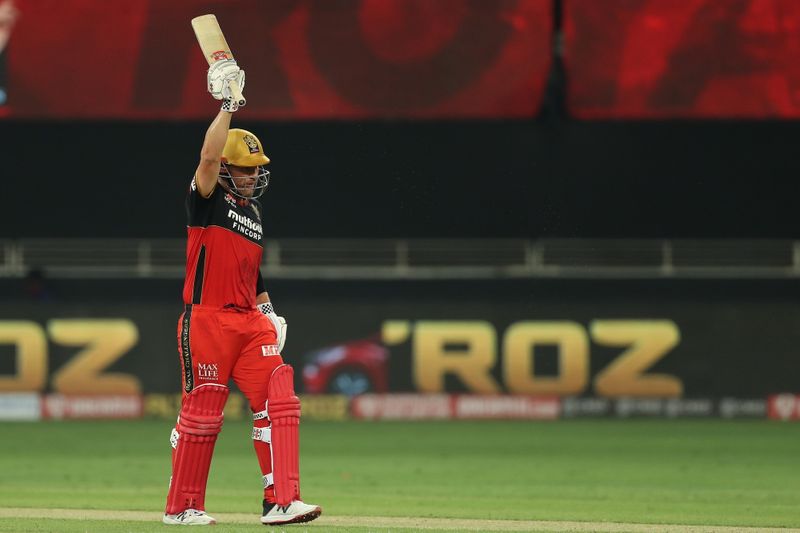 Although it is not sure as to if the car sustained damages, the incident garnered quite some attention from the commentators on-air. Meanwhile, fans even took to Twitter regarding the incident, as they came up with unique suggestions and proposals for the same.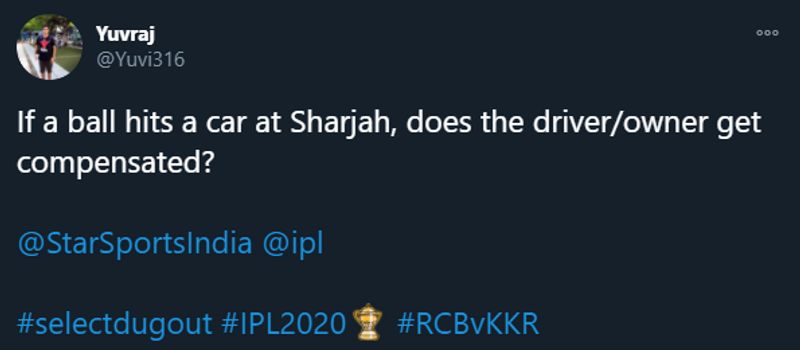 One of the users was immediately wondering what happened to the car and its owner, and if he would be compensated. "If a ball hits a car at Sharjah, does the driver/owner get compensated? @StarSportsIndia @ipl #selectdugout #IPL2020 #RCBvKKR," he wrote.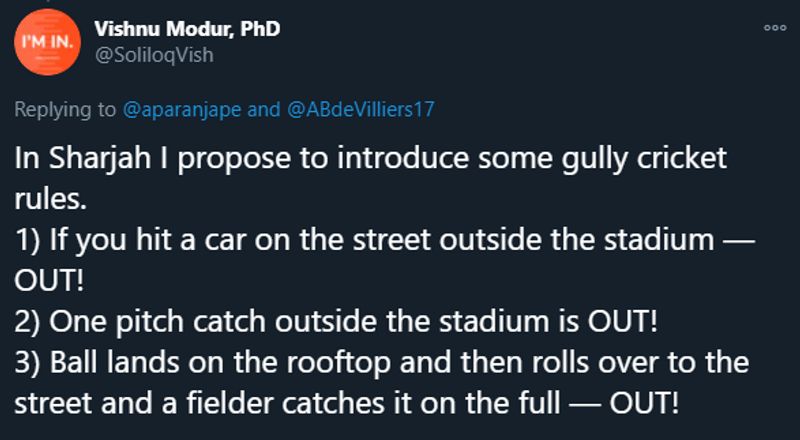 This guy came up with three unique proposals. Give it a read.

Another user was worried about the compensation or insurance for the car. "What happens if the ball hit by The batsman at Sharjah lands on the windshield of the car and injures someone. Hope they have a Liability insurance in place to take care of such eventualities," he addressed.

This user expressed his concerned regarding travel and safety, as he was right at judging that it could lead to serious accidents. "The way 6s are flying to the road in Sharjah, it is only a matter of time before someone gets hit!! Imagine the ball at that speed hitting a car, major accident can happen #IPL2020 #Sharjah #BCCI," he composed.

Another user expressed his amusement as well as concern for the same. "AB de Villiers just hit a ball so far in Sharjah in the UAE it hit a car on the motorway. How is that even possible?! Health and safety folks!!," he penned.