From Virat Kohli to Harbhajan Singh: 5 wicked cricketers of all time
First Published 6, Oct 2020, 7:20 PM
Virat Kohli is well-known for his aggressive nature, not just with the bat, but also while fielding, as he is often seen swearing and abusing at his opponents. Harbhajan Singh was involved in a similar controversy in Australia, as he was banned for using foul words.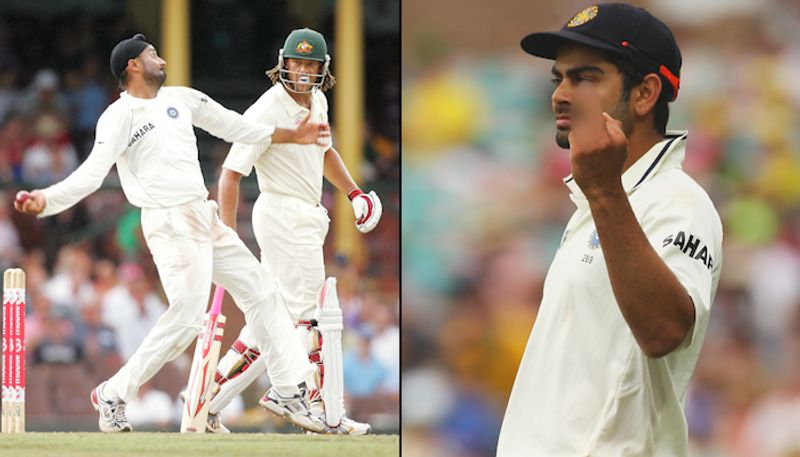 Everyone knows that the sport of cricket was invented by the English, who are considered the most gentle ones on the planet, while the sport itself is referred to as gentlemen's sport. However, every cricketer has his bad side as well.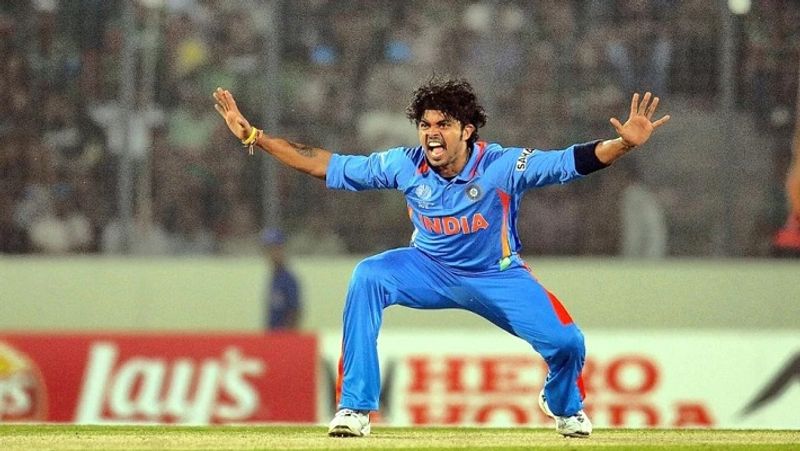 Besides their fine gameplay and talent, some cricketers also possess too much of attitude, which happens to haunt them back. As a result, they are booed by the crowd, who always take advantage of their short-temper and try to get under their skin.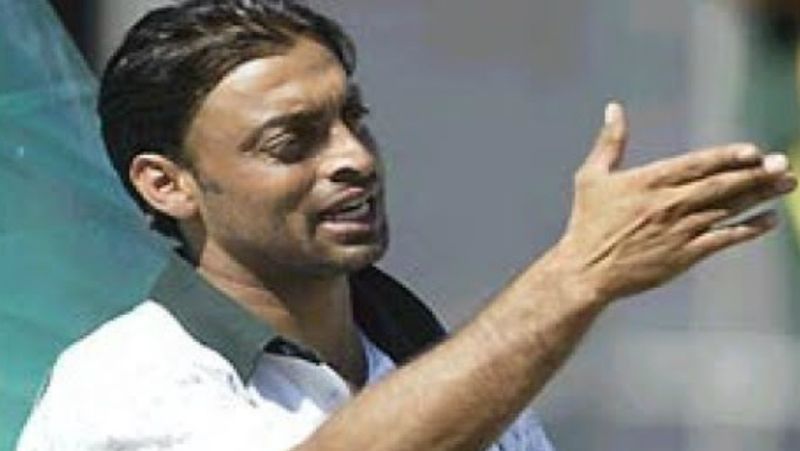 From abusing players and crowds, to wacky and nasty celebrations, many cricketers have irritated a number of fellow cricketers, as well as fans, with their tantrums. On the same note, we take a look at five renowned cricketers who are considered the wicked boys of the sport.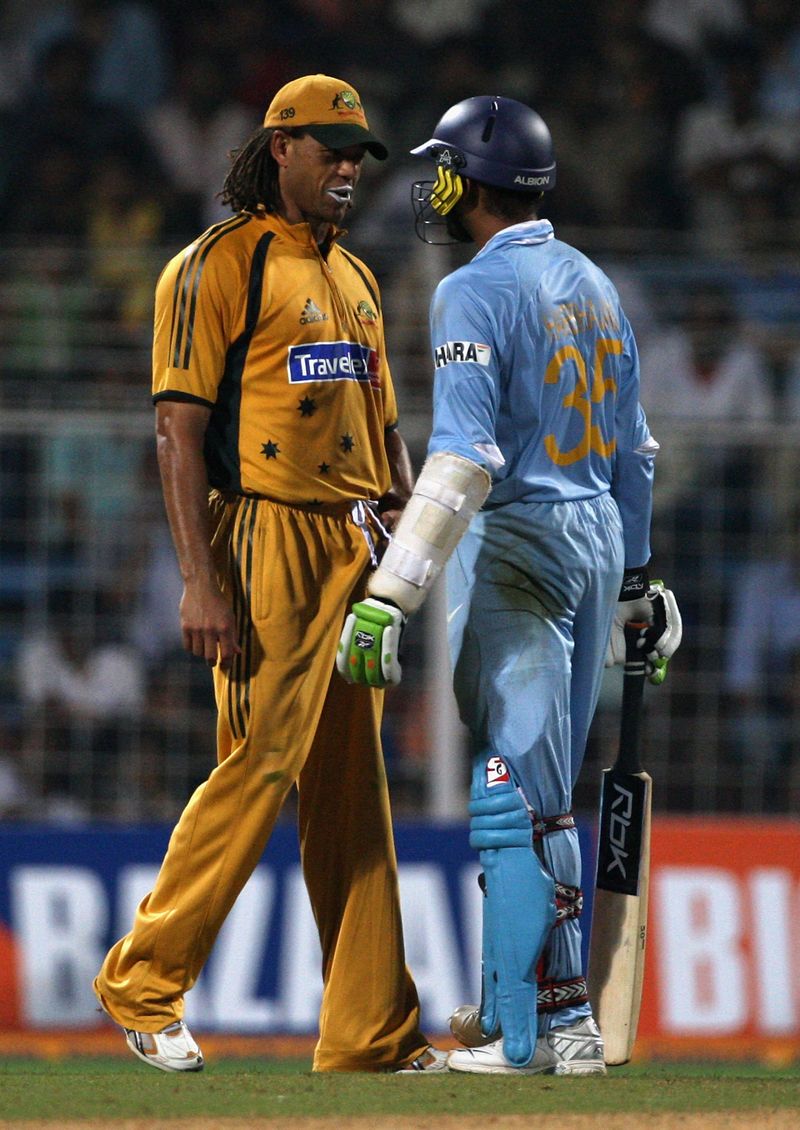 Harbhajan Singh: One of the finest off-spinners ever produced by India, he had a tendency to embroil himself in weird controversies. Everyone remembers his infamous 'monkey-gate' scandal in Australia, where he reportedly abused Australian all-rounder Andrew Symonds, by calling him a monkey. Although Harbhajan clarified that he had said something else, which goes, "Teri ma ki (Your mother's)....", he underwent a trial by the International Cricket Council (ICC), following which he received a one-match ban. He was also involved in another controversy after he had slapped Sreesanth during the IPL, as he entered the bad books of cricket.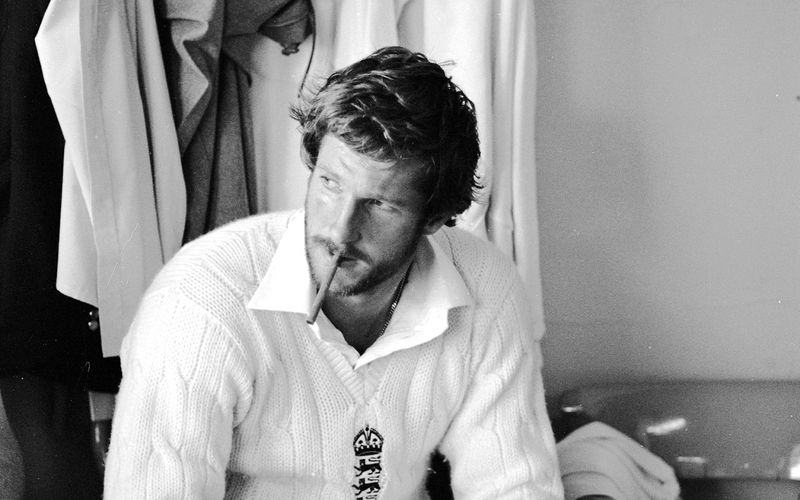 Ian Botham: An Englishman makes the list as well, as the all-rounder has done a number of adverse stuff to date. While he was suspended in 1986 for smoking cannabis, he was even accused by Imran Khan for racism and ball-tampering, a case which the former had lost in the court. He was once also clicked smoking in the dressing room. His extra-marital affairs, too, made him one of the bad boys of cricket, thereby somewhat affecting his reputation.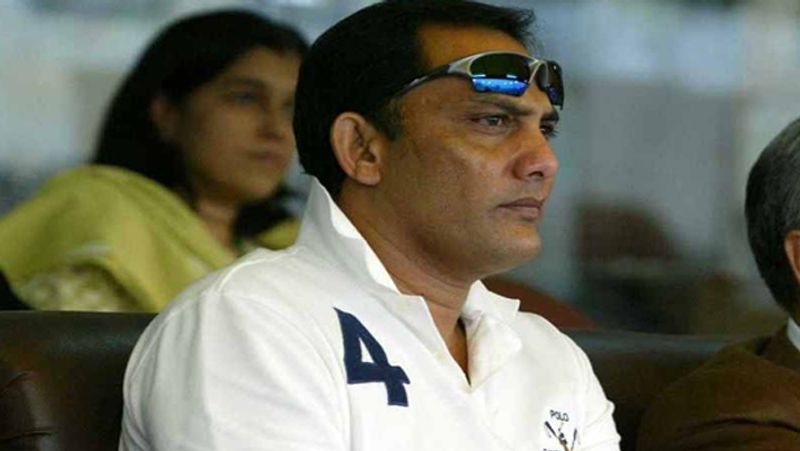 Mohammed Azharuddin: The former Indian skipper is no stranger to disputes. While no one complains regarding his leadership qualities and gameplay, it is his character. He was involved in a match-fixing controversy in 2000, as he had reportedly also introduced former South African skipper Hansie Cronje to a bookie in the UAE. Consequently, he was served with a life ban by the ICC, as the Indian fans quickly turned on him, making him an outcast.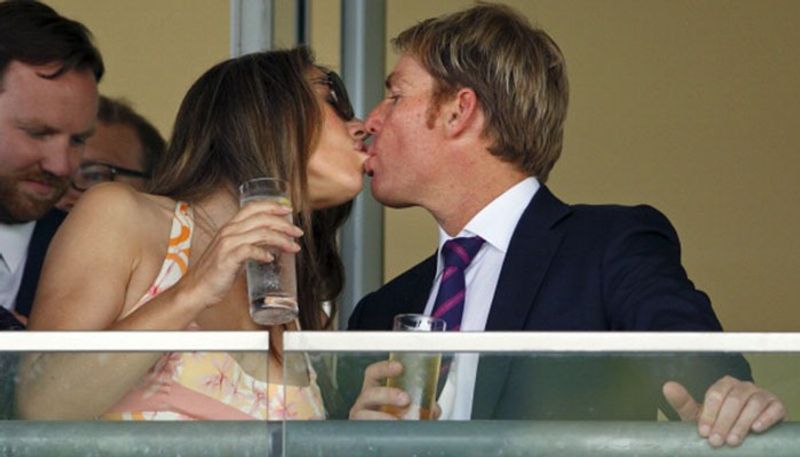 Shane Warne: There is no such list where Warne would not feature. From being charged for doping to limitless extra-marital affairs, Warne has done it all. He allegedly made cruel remarks against former Sri Lankan skipper Arjuna Ranatunga and his private life. He had also reportedly given information regarding a match pitch to a bookmaker for some handsome bucks. During IPL 2009, he was also reportedly spotted sipping beer after being offered by the crowd during a match. Naughty at his best! Ain't he?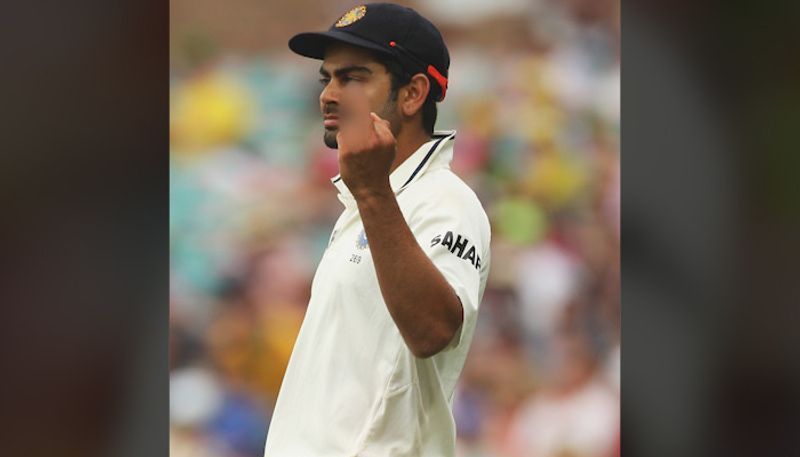 Virat Kohli: The reigning Indian skipper does not shy away from being one of the villains of the sport. While he is popularly known for his aggressive attitude, as he often tends to abuse his opponents, he even has a tendency to give it back to the crowd, upon being provoked. It was in 2012 when Kohli was being booed by the crowd in Australia, as he displayed his middle-finger to them, which further drew their flak. He was later fined by the ICC, while he established himself as one of the evil guys in cricket.