From Ravindra Jadeja to Lionel Messi: A look at some of Twitter's viral 'How it started' trend
First Published 10, Oct 2020, 9:50 PM
Ravindra Jadeja started his Indian Premier League career with Rajasthan Royals, before moving to Chennai Super Kings and gaining tremendous success. Lionel Messi started his senior club football career with Barcelona and has become the club's legendary player ever since.
Be it any sport, every sportsperson has a starting point in his career. From small-scale club to a renowned club and even the national team, it all begins at some point.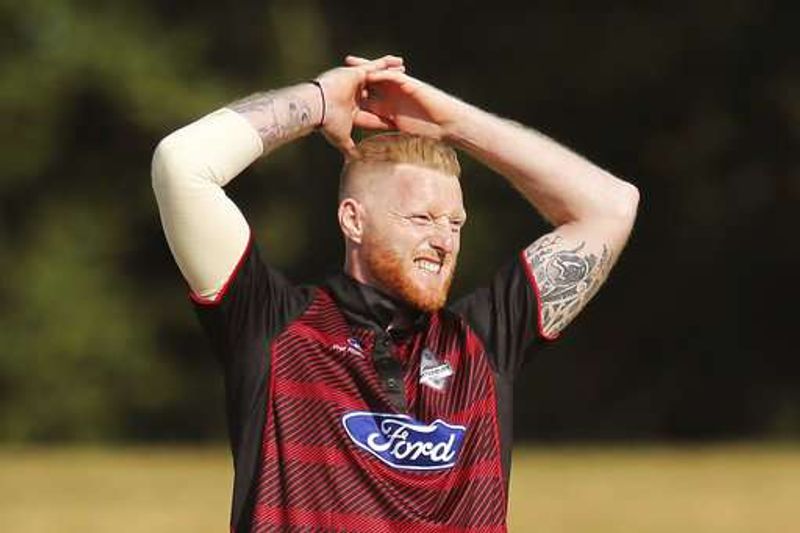 On Friday, Twitter began a trend for sportspersons to present their career, as to how it started and how is it going now. The trend was named 'How it started', as it immediately went viral on the platform.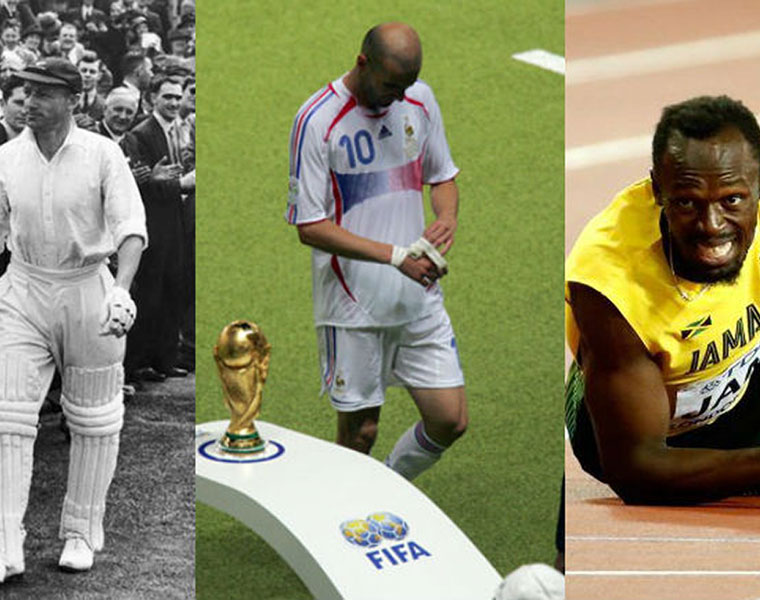 Renowned sportspersons from all over the world, including a few from India, along with clubs and teams, participated in the trend. In the same light, we take a look at some of the best ones.
Lionel Messi: The Argentine superstar joined the club in 2001, at a tender age of 13. And thereon, the rest is history. From becoming the club's highest goal-scorer to winning six Ballon d'Or titles, and countless more, Messi has set an example apart. The club shared a picture of his initial contract, followed by his Ballon d'Or titles.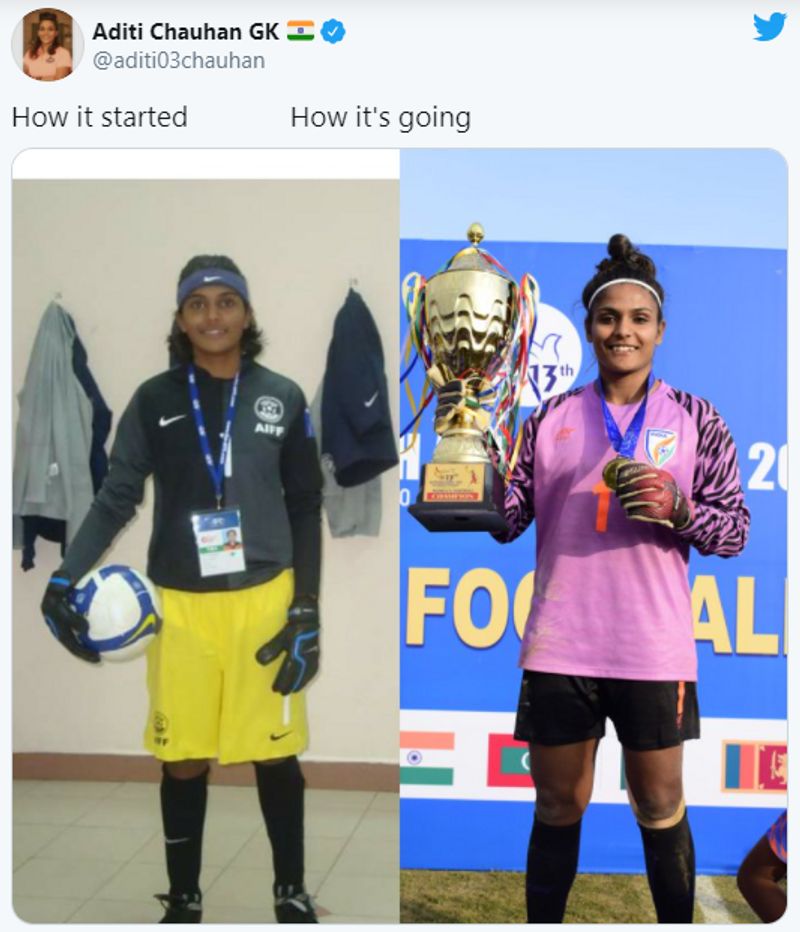 Aditi Chauhan: The Indian woman football goalkeeper has an interesting history. It all started for her with basketball. However, she made her mark in football, as the goalkeeper. Consequently, she made her U-19 debut at the age of 15 and has since won three team titles, along with the Asian Woman Footballer of the Year in 2015. She currently represents the senior Indian team. She too shared the pictures of her initial and succeeding football career.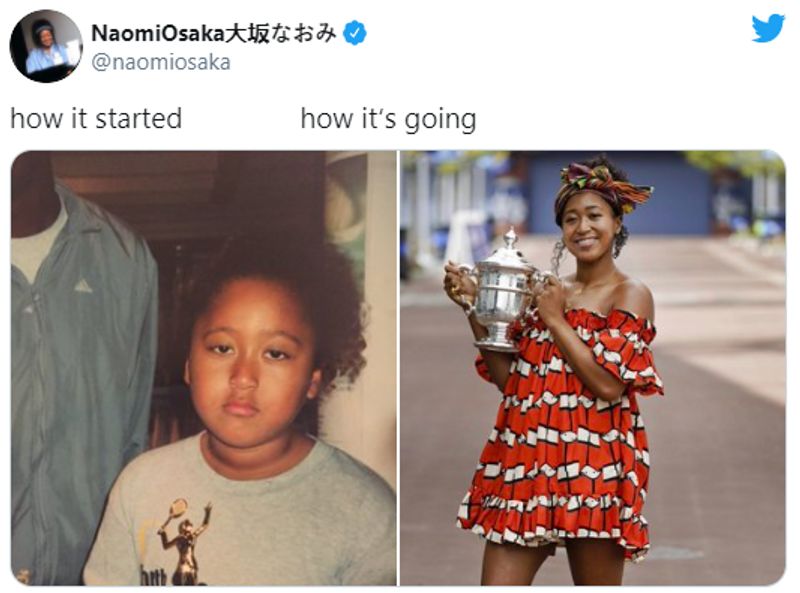 Naomi Osaka: The three-time Grand Slam winner from Japan, too, shared her memory. As she started by winning her first WTA match at the age of 16, she has now gone on to win Slams. Her first Slam title came in 2018 when she won the US Open by beating her idol, Serena Williams, as she is also the reigning US Open champion. She shared the pictures of the same.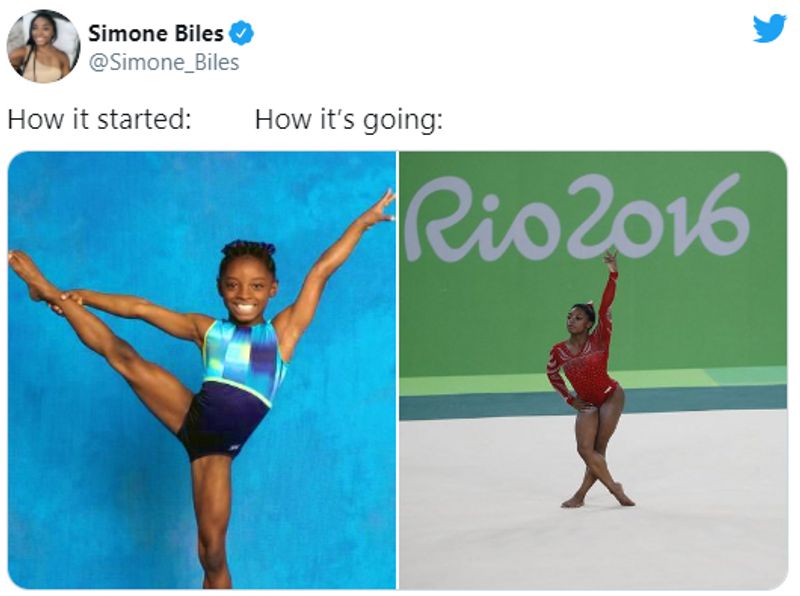 Simone Biles: The American artistic gymnast participated in the trend as well. She shared a picture of her when she was a child, as she had started gymnastics at the age of six. 17 years later, she is an Olympic gold medalist.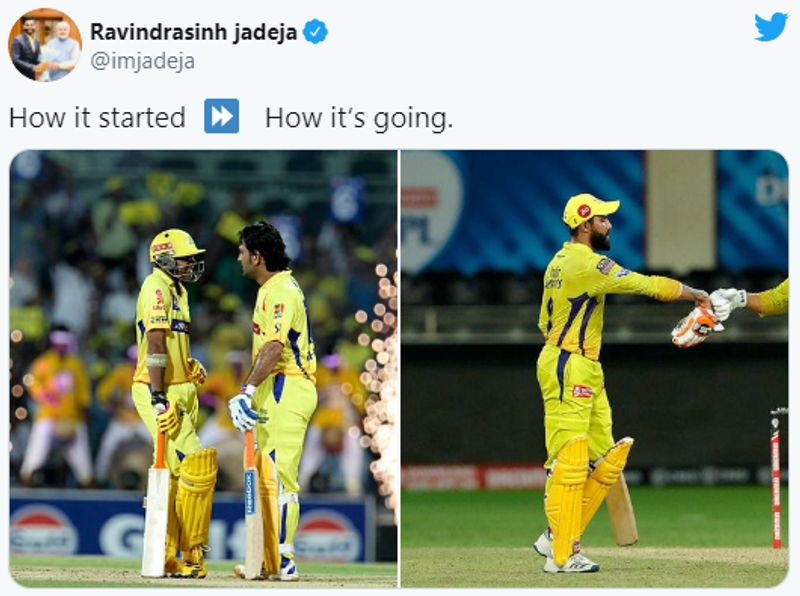 Ravindra Jadeja: The Indian all-rounder shared a picture of his during his initial days with Chennai Super Kings (CSK), where he is seen talking to skipper MS Dhoni. While it began in CSK, in 2012, eight years later, it is still going strong for him, along with the same skipper.