Anushka Sharma shares picture of Virat Kohli cleaning his shoes
First Published 11, Nov 2020, 3:31 PM
Virat Kohli was leading Royal Challengers Bangalore in the Indian Premier League this season, where the side finished fourth. He is currently in the bio-bubble sphere of Team India, in the United Arab Emirates, ahead of their tour to Australia, later this month.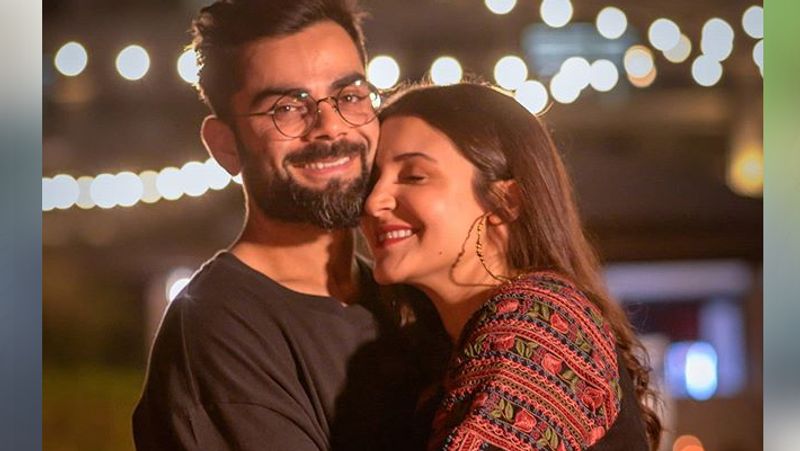 Virat Kohli has heavy duties on his shoulders as the skipper of Royal Challengers Bangalore (RCB) in the Indian Premier League (IPL), as well as Team India. His recent stint with RCB in the United Arab Emirates (UAE) came to an unconvincing end, as his side finished fourth, while he continues to be in the bio-bubble with his Bollywood wife, Anushka Sharma.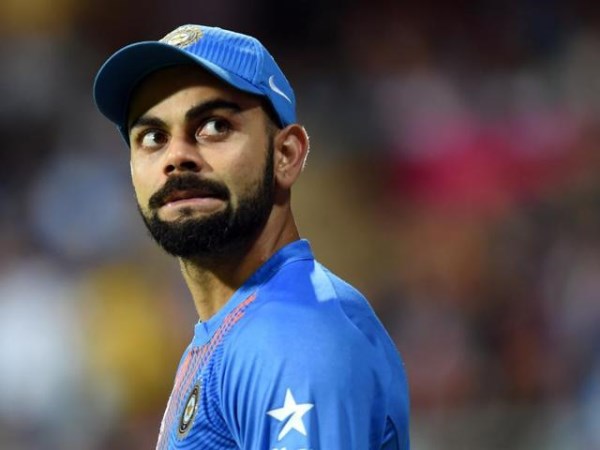 Nonetheless, Kohli would soon be back on national duty, as Team India is scheduled to tour Australia, later this month. As he continues to be in the bubble, he is getting prepared for Down Under, which was evident from the recent picture of him shared by Anushka.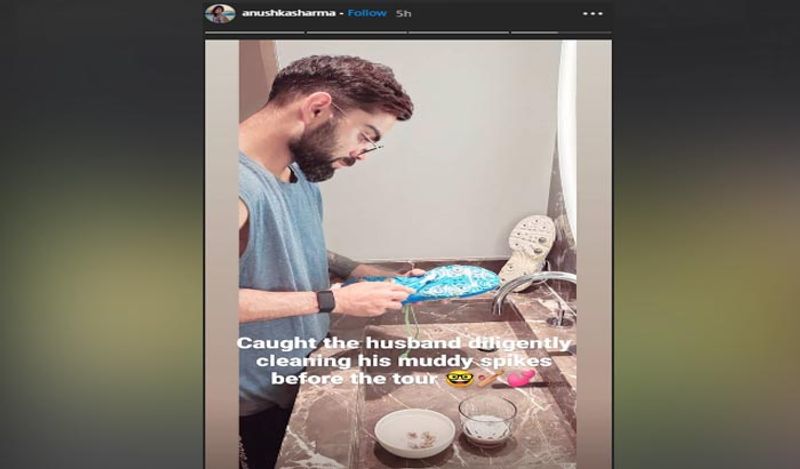 Anushka took to her Instagram, where she posted a story, captioned, "Caught the husband diligently cleaning his muddy spikes before the tour." In the photo, Kohli is seen cleaning his spike shoes with a brush in the wash-basin of his hotel bathroom.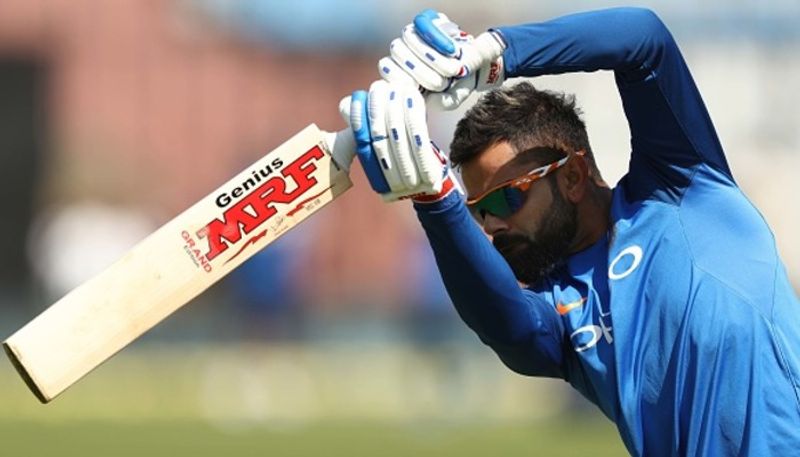 Kohli, along with Team India, would be flying out to Australia in the next few days, from Dubai. Upon arrival, the team would undergo a mandatory 14-day quarantine in Sydney, while continuing to train for the tour.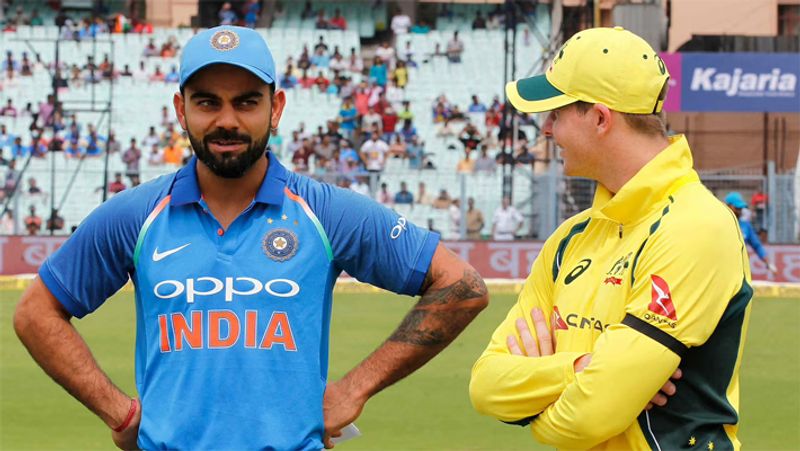 India are scheduled to play three ODIs and T20Is each, followed by a four-Test series. India had won the ODIs and Tests during their previous tour, in 2018-19, while the T20Is ended in a 1-1 draw.
However, Kohli would not be a part of the entire tour, as he is scheduled to take part in the ODIs and T20Is, besides playing just a Test before flying back to India. He has been granted a paternity leave by the Board of Control for Cricket in India (BCCI), as the couple is expecting their first child in January.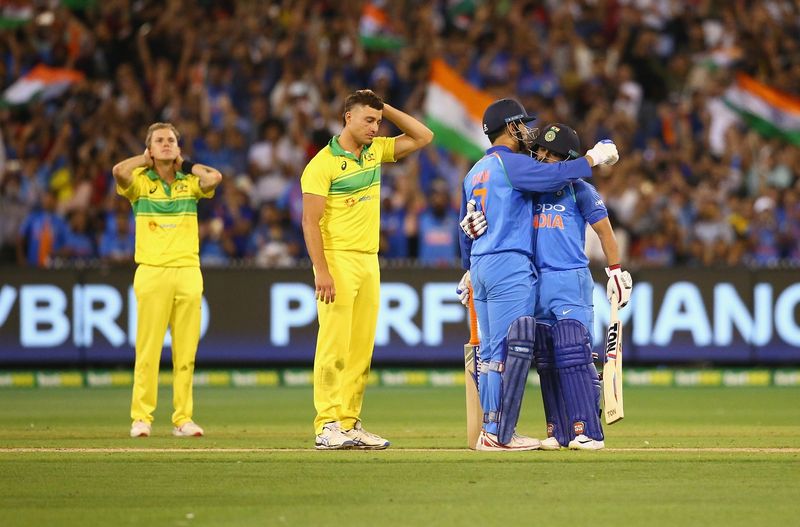 Full itinerary
November 27- 1st ODI (Sydney)
November 29- 2nd ODI (Sydney)
December 1- 3rd ODI (Canberra)
December 4- 1st T20I (Canberra)
December 6- 2nd T20I (Sydney)
December 8- 3rd T20I (Sydney)
December 17-21: 1st Test (Adelaide, D/N)
December 26-30: 2nd Test (Melbourne)
January 7-11: 3rd Test (Sydney)
January 15-19: 4th Test (Brisbane)