WhatsApp update: Here's how you can send HD videos to your contacts
WhatsApp recently introduced the option to send photos in HD quality and now you can do that for videos as well. By default, WhatsApp will use the standard version, and only when you select the HD mode, will the messaging app increase the quality of the video before sending.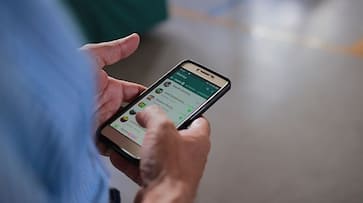 WhatsApp recently introduced the option to send photos in high definition or HD quality with contacts and promised that the messaging app will soon have similar support for videos as well. We can now confirm that WhatsApp users have access to HD video, which essentially means that any video content you wish to share with friends or family won't be reduced and delivered in HD or 1280x720 resolution.
The feature is available for WhatsApp users on Android this week. Users must manually pick the video quality they wish to share, exactly like with the HD photo option. WhatsApp will utilise the regular version by default; only when you choose the HD mode will the messaging app improve the video's quality before transmitting it, which does raise the file size and add a little more time to the sending process.
Also Read |  iQOO Z7 Pro price teased on Amazon ahead of August 31 launch
WhatsApp users can use these steps to send videos in HD quality:
- Open WhatsApp on your phone
- Go to a contact to send the video
- Select Gallery by clicking on the paper clip symbol.
- Select the video you wish to transmit now.
- At the top of the screen, click the HD symbol.
- The choice for Standard or HD quality will be shown.
- Select HD quality for clearer but larger files.
- Hit the send button to transfer the video
Also Read | OnePlus 12 leaks suggest extended RAM, Hasselblad cameras & more
WhatsApp clearly mentions that HD videos are better for sending but their file size is bigger, which means it takes more time to transfer. Every week, WhatsApp introduces new features, and in the upcoming months, the Meta-owned platform will add even more new functions. Earlier this week, WhatsApp introduced a new messaging menu for sharing view-once photographs and movies to other WhatsApp users as well as the possibility for users to form Groups without a name.
Also Read | iOS 17 update to release in September; Is your Apple iPhone compatible?
Last Updated Aug 25, 2023, 2:30 PM IST