iPhone 15 series to get THIS upgrade that Android users already enjoy
A fresh leak now shows that the iPhone 15 will also receive faster charging support, which Android users have been enjoying for a long time now. Apple will likely launch the 2023 iPhones next month.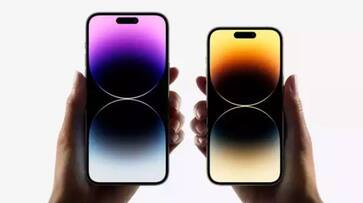 One more major addition to the iPhone 15 appears to have been added to the list of anticipated improvements. A 48-megapixel primary rear camera, a new Dynamic Island design, a bigger battery, quicker charging with a USB-C connector, and other improvements are rumoured for the 2023 iPhone. According to a recent report, the iPhone 15 will also feature quicker charging, something Android users have had access to for quite some time.
According to media reports, Apple may eventually offer higher charging rates, and the iPhone 15 series is expected to include up to 35W fast charging. If this information is confirmed, it would represent one of the largest changes since customers would probably be pleased to learn that Apple is considering providing quicker charging speeds.
Also Read | Google Pixel 8 & 8 Pro may ditch SIM card slot and ship with eSIM in some regions: Report
With the iPhone 14 series, Apple now supports 20W charging, which is incredibly sluggish and takes the devices about 2 hours to charge. In contrast, Android phones under Rs 30,000 enable at least 80W rapid charging, which is a huge comfort for people who need to leave for vital work.
In either case, a speedy, high-watt charger aids in swiftly recharging the battery, and Android users have long benefited from this. However, it is important to note that iPhones have excellent battery optimisation and standby time.
Also Read | WhatsApp rolls out video message feature for iOS users; Here's how it works
Returning to the most recent improvement, while the boost to 35W may not be as quick as an Android user experiences with a 100W charger, it would assist shorten charging periods and provide better speeds for iPhone users. This year's iPhones are also said to have a USB Type C connection, which would be a significant boost and let consumers receive quicker charging speeds. However, it is important to keep in mind that Apple no longer ships chargers ever since it launched the iPhone 12.
Also Read | Apple iPhone 15 Pro Max may be rebranded as Ultra in 2023: Report
Last Updated Aug 22, 2023, 4:21 PM IST