Apple iPhone 15 Pro Max may be rebranded as Ultra in 2023: Report
The report said that the Ultra variant could get a 10x zoom camera, which would definitely create interest among iPhone users. Going for the Ultra moniker allows Apple to further differentiate the lineup with four models catering to different price ranges.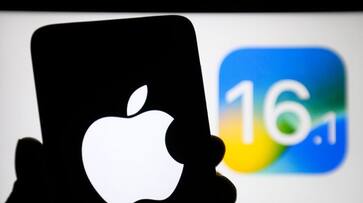 The introduction of the Apple iPhone 15 is anticipated to take place the following month, and monthly updates have kept us informed about potential features, design modifications, and camera enhancements for the next iPhone series. According to latest reports, Apple may have finally made the decision to rebrand the iPhone 15 Pro Max and give it the Ultra treatment, much like Samsung did with the Galaxy S23 series last year.
The reports provides the most recent information and now refers to the Pro Max model of the iPhone 15 series as Ultra. Additionally, according to the sources, the Ultra model may include a 10x zoom camera, which would undoubtedly pique iPhone owners' curiosity. Apple may further distinguish the portfolio with the Ultra name and four versions that appeal to various pricing points. Earlier, Mark Gurman of Bloomberg, said about the Ultra version and said that Apple may postpone the update until 2024.
Also Read | Here's why Apple Watch may not be healthy for you
Apple already offers the standard and Plus versions. The biggest distinction between the other two and the Pro lineup was the screen size. Adding an Ultra to the mix enables Apple to raise the price of iPhones even higher, which is always beneficial to the company's bottom line.
However, the majority of the rumours regarding the iPhone 15 Pros have been heading in the same direction, with a new titanium body coupled with the newest A series CPU and cutting-edge cameras. Similar to the Apple Watch Ultra model, Apple is anticipated to introduce Actions buttons on the Pro series.
Also Read | Realme GT 5 to launch on August 28, may feature 240W charging support
Due to Apple's first-ever inclusion of a USB C charging connector, one of the largest improvements might be the charging speed enabled by the iPhone 15 models. According to reports, these upcoming iPhone 15 versions may come equipped with a 35W wired charger.
Last Updated Aug 22, 2023, 11:21 AM IST