iPhone 14 vs iPhone 14 Plus: Know which Apple smartphone you should prefer
It is best to buy one of the iPhone 14 series models since the iPhone 15 is expected to go official very soon. Now, among the four models, the more affordable and popular are the iPhone 14 and the iPhone 14 Plus. Which one you should buy?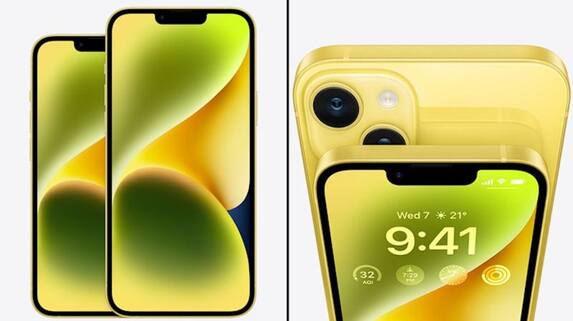 Many Indians are giving up their Android phones and switching to iPhones. India is one of the most significant markets, even for Apple. Considering that the iPhone 15 is anticipated to go public very soon, it is preferable to get one of the iPhone 14 series devices.  The tech giant is rumoured to be introducing four new iPhone models this year as part of the iPhone 15 portfolio.
It is thus preferable to get an iPhone from the iPhone 14 series or the most recent version. But which is a better deal between the iPhone 14 and iPhone 14 Plus?
With its boxy design and 6.1-inch display, the iPhone 14 is smaller in size. The Plus, on the other hand, has a 6.7-inch retina display similar to the one on the iPhone 14 Pro. Therefore, purchasing the iPhone 14 Plus makes more sense if you need a bigger screen experience but do not want to pay the extra money on the iPhone 14 Pro.
Also Read | Apple AirTag vs Reliance JioTag: Know which is better in terms of features, battery & price
The iPhone 14 and the 14 Plus offer the same user experience in terms of camera, battery, and performance aside from differences in display size and overall form factor. The phones operate smoothly and take vivid, clear photographs in all types of illumination, even in low light. The battery life of the iPhone 14 series has also been increased by Apple.
Overall, if you have a limited budget, purchasing the iPhone 14 makes more sense. The iPhone 14 makes a lot more sense, though, if you have the money and want a big-screen iPhone.
The official starting price for the iPhone 14 is Rs 79,900. The starting pricing for the iPhone 14 Plus is Rs 89,900. Instead of purchasing the iPhone locally, we advise you to do it online. On third-party websites like Amazon, Flipkart, and others, there are several discounts available. It is now advisable to get an iPhone from one of the promotional offers that take place on these platforms if you have the patience to wait.
Also Read | Apple Vision Pro: Mark Zuckerberg tries Rs 2.88 lakh-worth headset; Here's what he said about it
Apple CEO Tim Cook uses ChatGPT? Here's what he said
Last Updated Jun 9, 2023, 1:44 PM IST