Apple CEO Tim Cook uses ChatGPT? Here's what he said
On the query of whether he uses the ChatGPT app, Apple CEO Tim Cook said, "Oh of course I use it. Yeah, I'm excited about it." For the unversed, Apple recently restricted the use of ChatGPT at its workspace due to privacy and data breach concerns.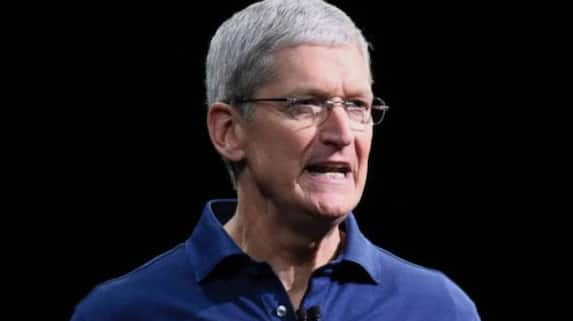 ChatGPT, an artificial intelligence-based language model, was announced last year by OpenAI and since then has taken the internet by storm. Apple CEO Tim Cook admitted that he is a ChatGPT user and the "unique application" is what intrigues him.
After admitting to using the OpenAI chatbot ChatGPT to assess potential usefulness, Apple CEO Tim Cook is both enthusiastic and concerned about the future of AI. Cook gave an interview this week in which he discussed the full scope of AI and what he learned from utilising the AI chatbot.
"Of course, I use it. Yes, I'm quite thrilled about it. I think there are some unique applications for it, and you can bet that we're looking at it closely," Cook was reported as saying on Good Morning America. It's intriguing to hear Cook declare he's used ChatGPT, especially after firms like Samsung and even Apple barred their staff from using the AI Chatbot.
Cook, like any other IT genius, is likely to want to stay up with the latest technology on the market. He's even mentioned the metaverse in recent months, and now that Apple has entered the Mixed Reality field, his remarks make perfect sense.
Also Read | WhatsApp introduces Channels feature for broadcast texts; Know what it is, how does it work & other details
Cook recognises the promise of AI chatbots such as ChatGPT and Bard and believes they will play an important role in the future. However, he also raised regulatory worries about these AI chatbots, citing their bias and the extent of disinformation as a hazard.
The Apple CEO recognises that firms are developing chatbots at a quick speed, but they must remember to control usability and self-regulate the technology to avoid errors.
Also Read | 6 reasons why you should buy Realme 11 Pro 5G series
Cook is one of several tech executives who applaud AI's promise while also warning about its negative consequences if not managed properly. OpenAI CEO Sam Altman is in the spotlight, but he sees the need of controlling how AI evolves so that it does not become a barrier to human growth.
ChatGPT is definitely evolving quickly; the firm is now in its fourth-generation model, has profited immensely from Microsoft's $10 billion investment, and Altman and Co are also seeking to sponsor grants for other small AI startups.
Also Read | iOS 17 developer beta version available: Here's how you can download it on your Apple smartphone
Last Updated Jun 8, 2023, 5:03 PM IST