World Tourism Day 2023: 7 things to keep in mind before travelling with your family
Traveling with your family can be a wonderful experience, but it also requires some planning and consideration to ensure a smooth and enjoyable trip. Here are seven things to keep in mind before traveling with your family: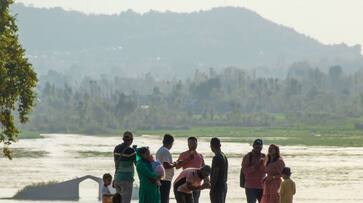 Plan Ahead:

Start planning your trip well in advance to secure accommodations, transportation, and activities that suit your family's preferences and needs.
Create an itinerary with a balance of activities that appeal to each family member. Consider everyone's interests and age-appropriate activities.

Budget Wisely:

Set a clear budget for your trip, including expenses for accommodation, food, activities, and souvenirs. Stick to your budget to avoid financial stress during your travels.
Factor in unexpected expenses and create a cushion for emergencies.

Pack Thoughtfully:

Make packing lists for each family member and ensure you have all necessary items like clothing, toiletries, and medications.
Pack entertainment for kids, such as books, games, or electronic devices, to keep them occupied during travel and downtime.

Health and Safety:

Check that everyone has up-to-date vaccinations and necessary medications for the destination.
Carry a first-aid kit and any specific medical supplies your family members might require.
Familiarize yourself with emergency contacts and healthcare facilities at your destination.

Travel Documents:

Ensure that all family members have valid passports and any required visas or travel authorizations.
Make copies of important documents like passports, ID cards, and travel insurance policies and keep them in a separate place from the originals.

Communication Plan:

Establish a communication plan in case you get separated during your trip. Set meeting points and times, and ensure everyone has a way to contact each other, such as cell phones or walkie-talkies.
Share your travel itinerary and contact information with a trusted friend or family member at home.

Flexibility and Patience:

Be prepared for unexpected delays, changes in plans, and the occasional travel hiccup. Maintaining a flexible attitude can help reduce stress.
Remember that travelling with family can sometimes be challenging, so patience and understanding are essential. Encourage open communication among family members to address any concerns or conflicts that may arise.
Last Updated Sep 27, 2023, 7:30 AM IST