Emma Watson wears outfit of trash, recycled bottles at Met Gala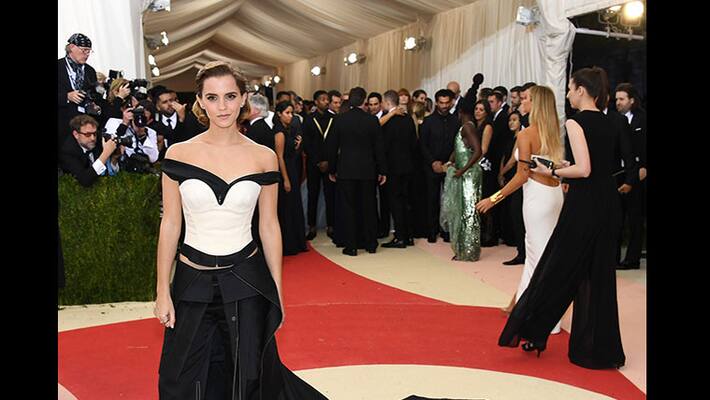 With the help from Eco Age, Calvin Klein Collection created an off-the-shoulder bustier, wide-leg tailored pants and a long detachable train for the 26-year-old actress.
And unlike the other gowns that will never be worn again, separate pieces from Watson's outfit can be used again.
"...the stunning @EmmaWatson on the #RedCarpet at the Met Ball in a look crafted by the incredible team at @Calvinklein.
With the help of @ecoage this five-piece-look is created from three fabrics woven from yarns - all made from recycled plastic bottles, Watson's stylist Sarah Slutsky wrote on Instagram.
"Plastic is one of the biggest pollutants being able to turn this waste into a high-quality material is a real success story. Also, this beautiful look was designed with the intention to be re-purposed for future use; the pants can be worn on their own, the train can be used for another red carpet - the ultimate #30Wears! #MetGala2016," she wrote.
Last Updated Mar 31, 2018, 6:47 PM IST