Taking on Maharashtra CM, calling Mumbai PoK: Actress Kangana Ranaut faces two cases
Actress Kangana Ranaut was booked for creating communal disharmony and for attempting to damage the image of Maharashtra CM Uddhav Thackeray. The complaint arose after the actress posted a controversial video calling Mumbai as Pakistan-occupied Kashmir.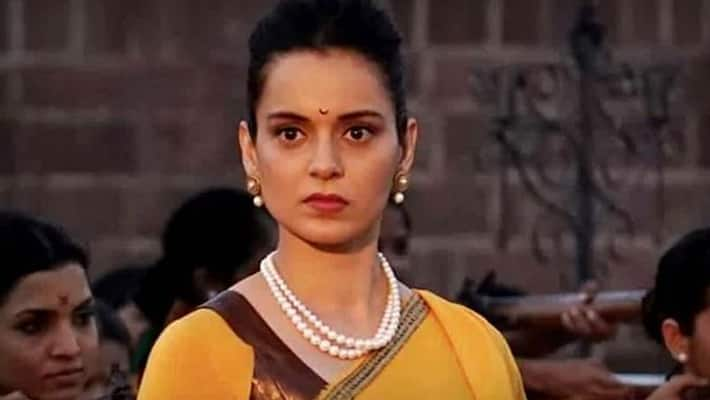 Actress Kangana Ranaut faces two cases after her remarks against Mumbai and Maharashtra CM.
Shiv Sena is up in arms against actress Kangana Ranaut for tarnishing the image of Mumbai by calling it "PoK" after few leaders asked her not to visit if she finds fault with the city that gave her name and fame. Shiv Sena members also are angry over her remarks against CM Uddhav Thackeray.
One complaint at Vikhroli Police Station and another at Dindoshi Police Station have been filed for allegedly insulting Maharashtra chief minister Uddhav Thackeray and creating communal disharmony among the public at large.
Also read: Kangana Ranaut bungalow demolition: Bombay HC stays BMC's drive
The police have taken cognisance of her Facebook post linking the 'movie mafia' with the government of the state and booked her under section 499 of the Indian Penal Court (IPC) related to criminal defamation.
At Dindoshi police station, complainant Arun Shreekant Mishra accused Ranaut of defaming her and creating communal disharmony among the public at large.  "Ranaut has compared the alleged incident to that of the Pandits of Kashmir and by doing this, she has tried to create disharmony against a specific community which is also against the law," the complaint copy was quoted as per reports.
Gangster actress Ranaut circulated a video on social media on September 9.  Advocate Nitin Mane filed a complaint for insulting the Maharashtra chief minister.
Earlier BrihanMumbai Municipal Corporation carried out demolition of alleged illegal construction at Ranaut's office. The demolition was later stayed by the Bombay high court.
Last Updated Sep 11, 2020, 4:06 PM IST