Sandalwood actor Rakshit Shetty faces arrest for skipping summons
Actor Rakshit Shetty who is basking in fame after the hit Avane Srimannarayana got a rude shock as a non-bailable arrest warrant has been issued against him. This warrant was in connection with a 2016 case concerning violation of copyrights.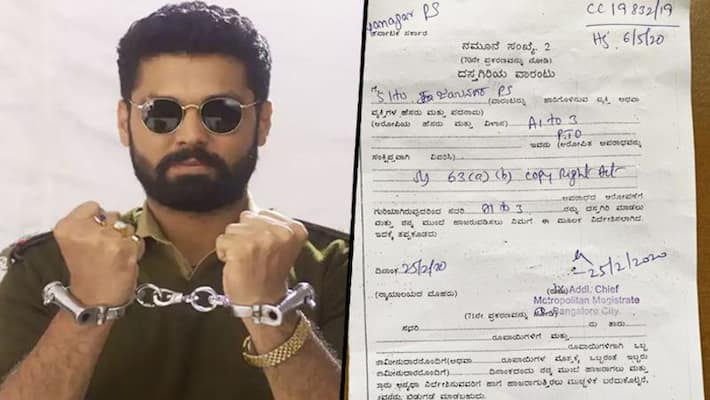 "Kirik Party actor Rakshit Shetty will face arrest?" Several reports possess headlines to the same effect. If one goes by the document, Shetty who is accused number two in connection with copyrights infringement case by Lahari Recording Company pending before, IX ACMM, Bengaluru court, has been issued a non-bailable warrant on Tuesday.
Shetty and two others are facing charges of copying a track from Ravi Chandran starrer Shanti Kranti's 'Hey who are you' song in Rakshit Shetty's Kirik Party that released in 2016
The recording company and Shetty have been in a legal battle for four years and the court has sent multiple summons to accused persons accused number 1 Paramvah Studios Pvt Limited, accused number 2 Rakshit Shetty and accused number 3 Ajneesh Lokanath.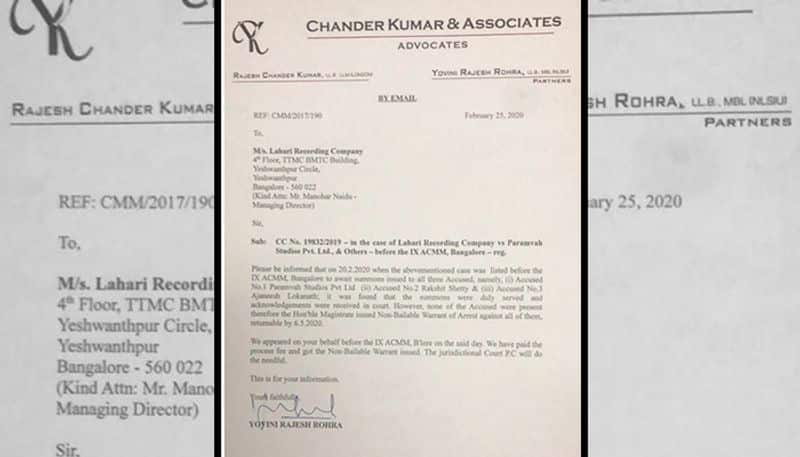 According to reports, despite court summons for hearing the case, none of the accused were present before the judge. As a result, the Hon'ble Magistrate issued a non-bailable warrant against all the three.
Now, the station house officer, Jayanagar has been given the charge to ensure that action is taken in this regard.
Last Updated Feb 26, 2020, 11:56 AM IST