AR Rahman asks Facebook fans to help him with new 'Take it Easy Urvasi' lyrics
AR Rahman turns to Facebook to crowdsource lyrics for his popular 90s hit song: Take it Easy, Urvasi
Fans on Facebook page rise to the challenge
This new version of the hit song is being rearranged for an upcoming concert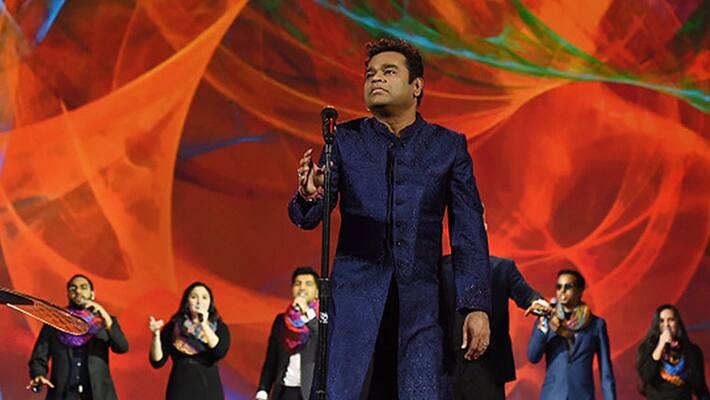 Most of us remember the foot-tapping number -  Take it easy, Urvasi - in the 90s, by renowned music composer AR Rahman. This song was featured in the Tamil film Kaadhalan, and Hindi film Humse Hai Muqabla.
It had a mini revival when international artist Will. I. Am of the Black Eyed Peas sampled this 90s hit song for an English version called  It's my Birthday in 2014.
Today, AR Rahman decided to crowdsource lyrics for what could be considered a Take it Easy Urvasi version 2 with some dos and don'ts on his Facebook page.
Fans on Rahman's Facebook page naturally rose to this challenge, and posted some humorous lyrics:
Last Updated Mar 30, 2022, 9:17 PM IST