OMG! Akshay Kumar drinks elephant poop tea with Bear Grylls; watch teaser
Bollywood action hero Akshay Kumar sips on elephant poop tea as he goes on a crazy adventure trip with Bear Grylls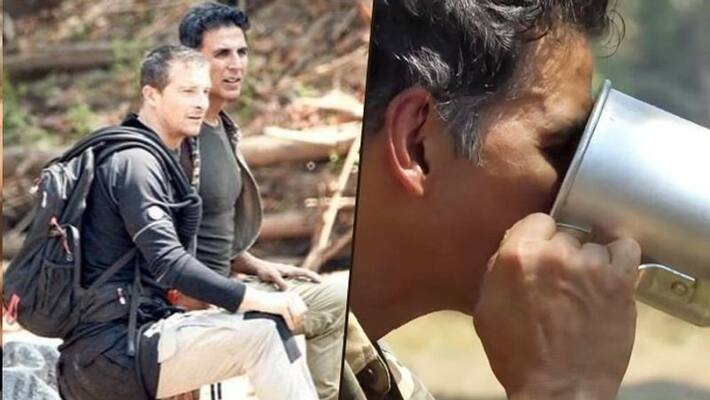 After Prime Minister Narendra Modi and Tamil superstar Rajinikanth, now Akshay Kumar joins Bear Grylls on the adventure-survival drama series Into the Wild with Bear Grylls. Modi was the first Indian to join Bear Grylls at the Jim Corbett National Park in Uttarakhand and later, Rajinikanth took part in the adventure-survival series at Bandipur Tiger Reserve.
This morning, the teaser of a new episode showed Akshay and Bear Grylls sharing an adventurous moment. The episode will premiere on Discovery+ on September 11 and air on Discovery Channel on September 14.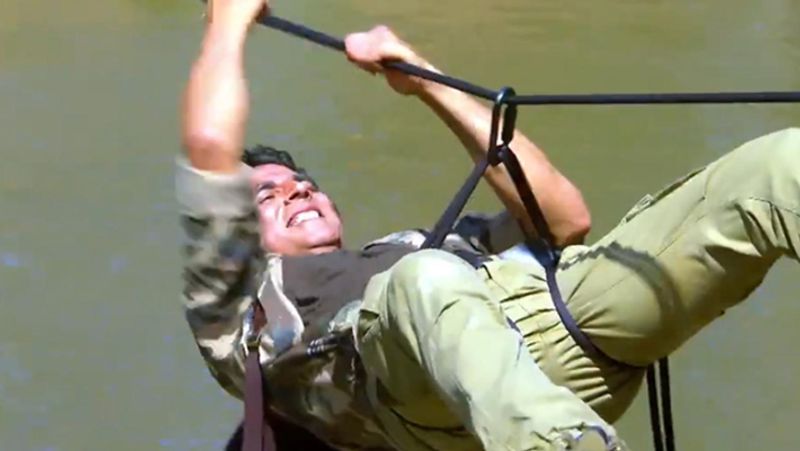 In the series, Bear Grylls plays host as he takes celebrities on a 48-hour journey in the wild to experience and survive inhospitable conditions.
In the video, Akshay says, "I am a reel hero and he is a real hero." Kumar also sips on elephant poop tea.
Sharing the teaser on his Instagram page, Akshay wrote, "I knew there would be stiff challenges prior to #IntoTheWildWithBearGrylls but @beargrylls completely surprised me with the elephant poop tea. What a day! @discoverychannelin @discoveryplusindia."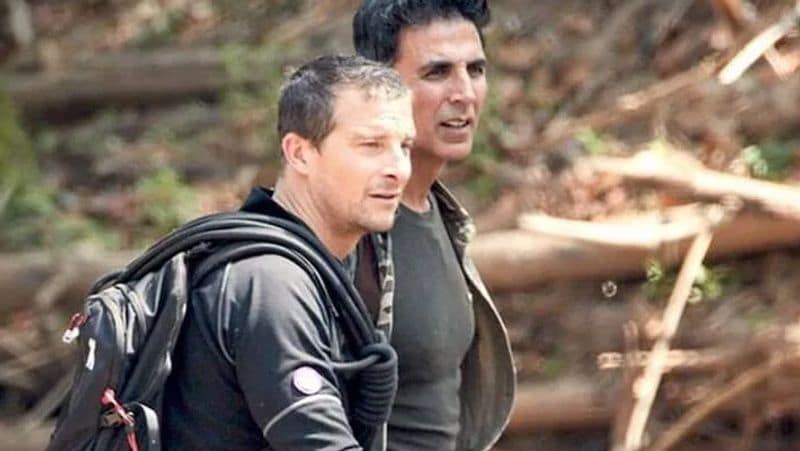 The episode was shot in Karnataka earlier this year at Mysuru's Bandipur Tiger Reserve.
As per a media report, a forest official said, "There was a rope cross over Moolehole River and Akshay Kumar checked out parts of Tiger Road in the core area of Bandipur and Rampura elephant camp. They also shot near an old railway track and a bridge. Akshay got into the river with Grylls during the shoot."
Akshay is currently in the UK, shooting for his upcoming spy thriller titled Bell Bottom. The film also features Vaani Kapoor, Huma Qureshi and Lara Dutta.
Last Updated Aug 31, 2020, 4:28 PM IST