Movie Review: 'Sarbjit'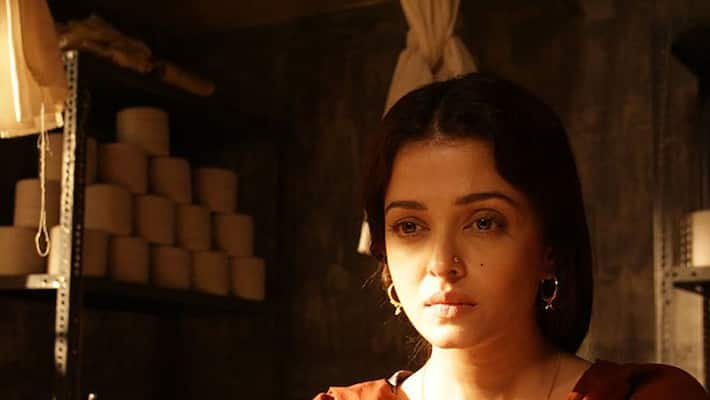 Omung Kumar, who had earlier helmed the unspectacular 'Mary Kom', has come up with another, equally insipid, biopic on Sarabjit Singh, the Punjab farmer who accidently crossed the border in an inebriated state and was held by Pakistani authorities on charges of planning and executing a series of bomb blasts.
The movie is narrated only through the perspective of Dalbir Kaur, Sarabjit's sister. Even the travails and misery of Sarabjit are underplayed to accentuate the grief and deep sorrow of his sibling. Nor does the director explore the alternate narrative of Sarabjit being a RAW spy, as accused by the Pakistani establishment and as was also reported by a few Indian newspapers quoting intelligence sources. 
These oversights make the movie painfully one-dimensional.
Though Randeep plays the titular role, it is Aishwarya's Dalbir who gets the maximum screen time. Given that her role is the meatiest, she is a complete letdown, a total misfit as a fiery Sikh woman. Her diction is patchy and her dialogue delivery grates on the nerves. 
In one of the scenes, she tries to do a Sunny paaji (Sunny Deol) and launches a stinging tirade against Pakistan. The effect on the audience is far from the desired one and all Aish achieves is turn herself into a screechy caricature.
Randeep's performance is first-rate, even occasionally leaving you teary-eyed. He gets his diction and look just right and also manages to express the anguish and angst of the main character.
Richa Chadha, portraying Sarabjit's wife Sukhpreet, is relegated to the background and her characterisation is half-baked, but still excels in the small role, restrained yet resonant. 
In fact, in a scene where she confronts Aishwarya, she manages to completely upstage the senior actress. One gets the feeling that her role was deliberately condensed so that she doesn't overshadow the bigger 'star'. 
The film lacks intensity and fizz and seems to be far longer than it actually is. At the end of it all, the viewer is left with only a passing interest in the oodles of melodrama, contrived screenplay and banal dialogues.
There is a slew of gratuitous songs, especially in the first half, that impedes the fluidity of the narrative. Even the background music is a major disappointment.
Overall, stellar performances by Randeep and Richa are the only bright spots in this otherwise dreary and dowdy offering.
Last Updated Mar 31, 2018, 6:56 PM IST