Mollywood actress Muktha's cute baby christened
Malayalam actress reveals newborn name and pictures on Facebook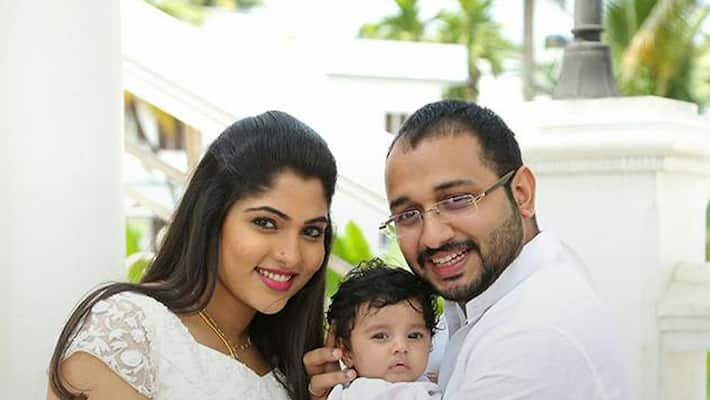 Muktha got married to Rinku Tomy on August 30 in 2015 and were blessed with a baby girl on July 18 this year.
Yesterday, Muthka took to Facebook to share photos of the child's baptism she wrote: ''When all the people were being baptized, Jesus was baptized too. And as he was praying, heaven was opened and the Holy Spirit descended on him in bodily form like a dove. And a voice came from heaven: "You are my Son, whom I love; with you I am well pleased KIARA RINKU TOMY - Baptism clicks. thank you Jesus'' (sic.)
This year in March, Muktha's pregnancy hit the headlines after she posted a few photos on social media showing her baby bump during Easter celebrations at home. 
Last Updated Mar 31, 2022, 12:53 PM IST