Mohanlal's cult film Spadikam 4K re-releases; fans have a surprise in the new version- read
Spadikam, one of Mohanlal's biggest box office hits, has been re-released in theatres today with new alterations. Mohanlal's entrance sequence has been re-shot; the new version is 8.5 minutes longer than the original.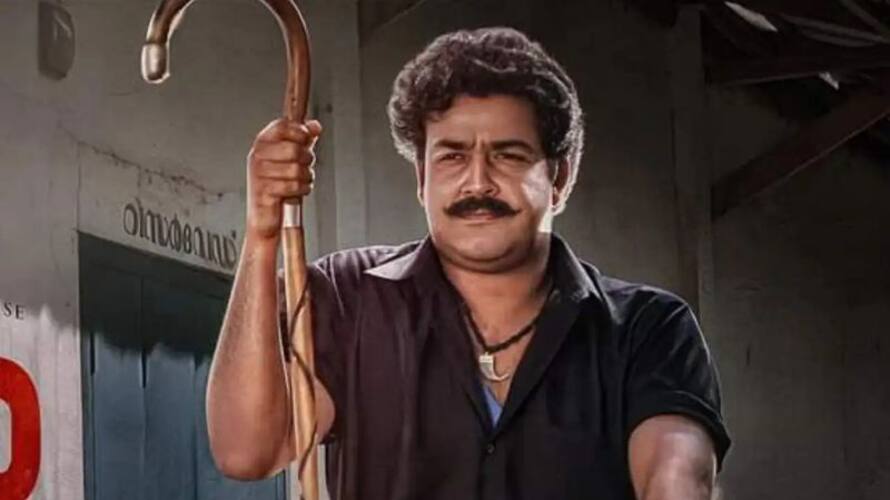 Spadikam, one of Mohanlal's biggest hits, has been re-released in theatres today. The blockbuster action picture, which has achieved classic cult status among Malayalam viewers this year, has been released in 4k format. Because a few scenes have been included in Spadikam 4K, the new edition promises to be more interesting than the old one.
According to director Bhadran, the restored version is 8.5 minutes longer than the original film. A few new scenes have been added to the updated version of Mohanlal's film. The filmmaker claimed that the entrance of Mohanlal's character Aady Thomas was re-shot using 500 goats, as opposed to the previous version's forty goats. The filmmaker also revealed that the OTT release of Spadikam 4K will be delayed. They want to offer the updated version of OTT in three years.
Also Read: Burj Khalifa shut down for the FIRST time for Shah Rukh Khan's Pathaan

 
Spadikam tells the story of a small-town thief who is always at odds with his stern schoolmaster father. Thilakan, Urvashi, Spadikam George, K. P. A. C. Lalitha, Rajan P. Dev, Silk Smitha, Nedumudi Venu, Chippy, and V. K. Sreeraman play important parts in the action entertainment, which was written and directed by Bhadran.
About Spadikam
Spadikam, which was released in 1995, did remarkably well at the box office and became the highest-grossing Malayalam film, collecting nearly Rs. 8 crores during its lifespan. The film's huge popularity has been greatly aided by the film's excellent reviews from both viewers and critics, as well as great word-of-mouth exposure.
Also Read: After Rakhi Sawant got him arrested, Adil Khan Durrani taken to the Andheri court
Mohanlal Upcoming films
Mohanlal also has a sequel to Lucifer called L2: Empuraan. Fans are delighted because this will be larger than the first picture. The film, directed by Prithviraj, is claimed to be both a prequel and a sequel to Lucifer. The makers want to begin the Kerala schedule of this enormous project in mid-2023. He also has Jeetu Joseph's Drishyam 3, which is still in the early stages of development.
With the next feature Baroz, he will also make his directorial debut. According to media sources, the film's production has been delayed since both the story and the original actors have been modified.
Last Updated Feb 9, 2023, 4:02 PM IST