Malayalam TV serial actress Renjusha Menon found dead
Malayalam TV serial actress Renjusha Menon was found dead in her flat in Thiruvananthapuram. She has acted in several television serials and films in Malayalam. The reason for her death is yet to be ascertained.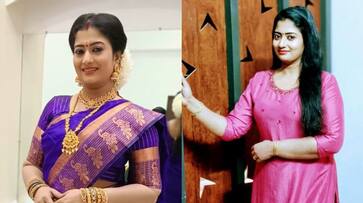 Thiruvananthapuram: Malayalam serial-film actress Renjusha Menon was found hanging dead in her flat. She was 35. She was staying in a rented flat with her husband. Inquest proceedings are going on in the actress's flat in Sreekaryam, Thiruvananthapuram. The cause of Renjusha's death is not clear. Renjusha and her husband have been living in a Sreekaryam flat for the past few years. 
Ranjusha Menon came to the cinema from Malayalam television serials. Ranjusha has acted in lead roles in many serials like Nizhalattam, Makalude Amma, Balamani and many other serials that are currently being telecasted. Ranjusha also acted in many films like Talappav, Bombay March 12, Lisammayude Veedu, One Way Ticket, Classmates, Marrykondoru Kunjadu and many more. Ranjusha, who is also a good dancer, has also taken a degree in Bharatanatyam after completing her post-graduation in English.
She was also featured in the sitcom "Varan Doctaranu" in a humorous role. She also received recognition for her roles in "Ente Mathavu," "Mrs. Hitler," and other programmes. She appeared in serials as well as the celebrity cooking programme "Celebrity Kitchen Magic" as a contestant.
Last Updated Oct 30, 2023, 12:20 PM IST