Lady Gaga once refused to go on a date with Shah Rukh Khan; don't believe it? Watch this video
In 2011, when Lady Gaga visited India, during a candid conversation Shah Rukh Khan asked her out; here's what she said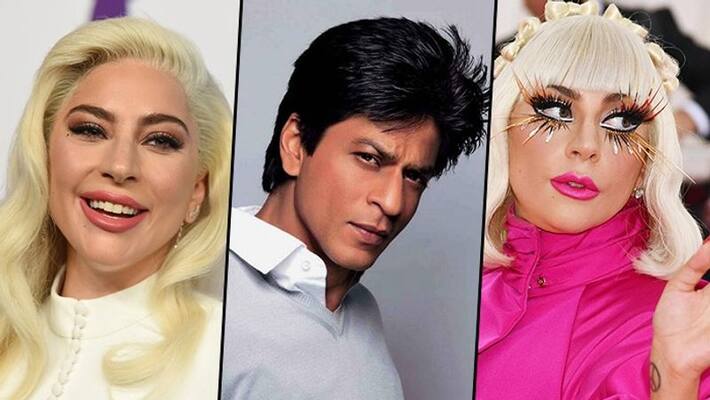 Who will say no to the king of romance, Shah Rukh Khan, for a date? But yes, there is one woman who said no to the charmer. Yes, we are talking about the International pop singer and Hollywood actress Lady Gaga.
When the Oscar-winning singer Lady Gaga came to India in 2011, she met Shah Rukh Khan for a candid conversation in the presence of their fans.
During the chat, one of the fans in the audience asks she will she go on a date with the Ra One actor? To which the singer said no, and the reason was entirely reasonable.
Lady Gaga replied, "Absolutely not!" She continued, "You're married, absolutely not. I'm a good girl, I don't believe in that, I am a one-guy girl and very old fashioned that way, absolutely no way."
Khan also gave a witty response saying, "That's my hopes to the ground and I am a good boy" 
Watch the video here
Last Updated May 12, 2021, 4:28 PM IST