KGF: Court brings stay; film crew says the movie will release on December 21
A person named Venkatesh had filed a plea with the 10th ACMM court to bring a stay on KGF, alleging that the film is based on the real life story of a rowdy named Thangam.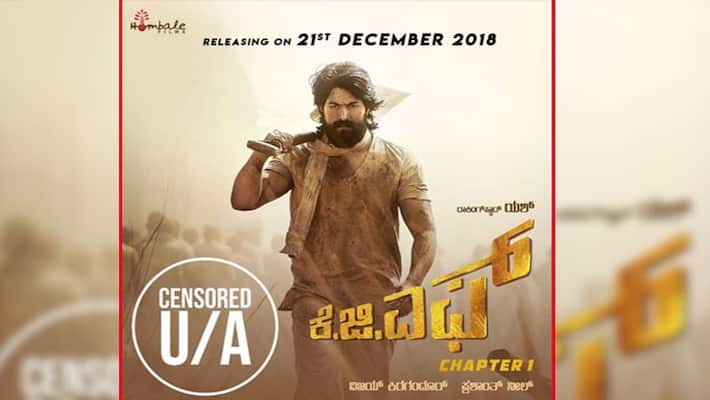 Bengaluru: As the news of stay on KGF film release till January 7 broke, star of the movie Yash Tweeted "Watch the movie in theatre for better experience, book your tickets now." Producer Vijay Kiragandur too expressed confidence that movie will release as per schedule
The Bengaluru 10th ACMM Court has reportedly brought a stay against KGF, the movie, till January 7. But the film crew and senior advocate of the Supreme Court, Dhananjay Kumar has stated that this stay will not have an effect on the film release. One of the producers of KGF, Vijay Kiragandur has said that the movie will release on December 21, come what may.
The film crew had said that they have not receieved the copy of stay order from the court. But are all set to knock the doors of high court. The film team has stated that the movie is not based on the life of rowdy Thangam as claimed by the applicant.
The much-awaited Yash-starrer Kannada film KGF will not release tomorrow, as per latest reports. Bengaluru City Civil court has ordered an interim stay for the film till January 7, 2019.
The ACMM court has stayed the release of the court, after hearing the plea of a person named Venkatesh.
He had claimed that the film is based on the real life story of rowdy Thangam. He had also said that he had the rights for making the movie based on Thangam's life.
The film was all set for release in five languages including Kannada, Tamil, Telugu, Malayalam and also Hindi, tomorrow (December 21).
Reacting to the same, the crew of the movie spoke to Suvarna news and stated that the film crew has not got the copy of the court's direction in this regard.  
Though the movie was announced years ago and took two years to complete, Venkatesh filed an objection only on December 19, just a day before the release of the movie.  
Last Updated Dec 20, 2018, 8:33 PM IST