#IStandWithRAJINIKANTH trends; Tamil Nadu Police deployed near superstar's residence amid protests
Tamil Nadu Police personnel have been deployed near Tamil superstar Rajinikanth's residence after the Thanthai Periyar Dravidar Kazhagam staged a protest and shouted slogans against the actor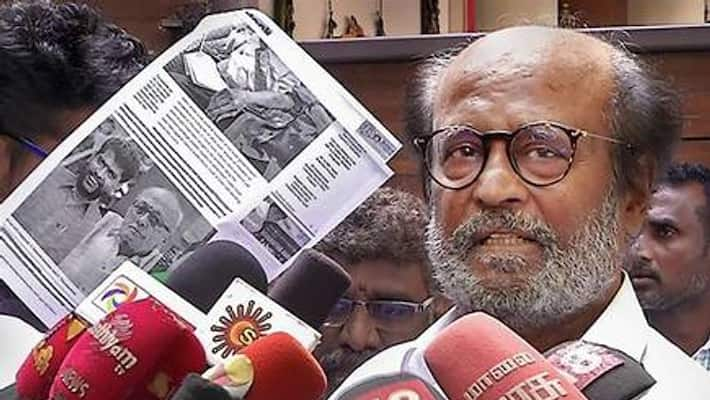 Chennai: Police forces were deployed near superstar Rajinikanth's residence at Poes Garden on January 22. Police personnel were stationed near his residence after Thanthai Periyar Dravidar Kazhagam staged a protest over the actor's remarks on EV Ramasamy Periyar.
Rajinikanth on January 21 refused to apologise for his remarks on Periyar EV Ramasamy. He told media that he did not make up things about Periyar in his speech, and that he would not apologise.
Rajinikanth said, "There is a debate on the statement I made about an incident that occurred in 1971, I didn't make up what I said, but people say I made it all up. Sorry, I won't apologise."
Rajinikanth's controversial statement made on January 14:
On the 50th anniversary of Tamil magazine 'Thuglak', an event was held on January 14 in Chennai, during which Rajinikanth said, "In 1971, at Salem, Periyar took out a rally in which undressed images of Lord Sri Ramachandramoorthy and Sita—with a garland of sandal—featured and no news outlet published it."
Complaint filed against Rajinikanth:
A complaint was filed against the actor in this regard by Dravidar Viduthalai Kazhagam and Viduthalai Chiruthaigal Katchi's Thol Thirumavalavan alleging that Rajinikanth spread misinformation about Periyar with the intent to malign his reputation.
Meanwhile, Congress leader Karti Chidambaram has questioned the veteran actor on his Periyar comment. He said Rajinikanth should first speak up against the bigger issues of the country before raking up incidents surrounding Periyar. 
Last Updated Jan 22, 2020, 1:59 PM IST