Imran Khan's estranged wife Avantika Malik posts cryptic message after actor opened up about mental health
Imran Khan, shared his mental health struggles on social media. His estranged wife, Avantika Malik, posted cryptic messages, sparking fan reactions. Imran's career had its ups and downs, and his openness about mental health received an outpouring of support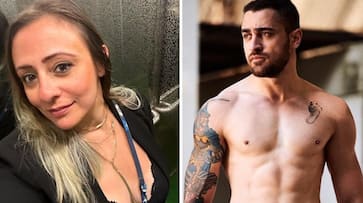 Imran Khan, a prominent Bollywood actor who made his debut in the 2008 film "Jaane Tu... Ya Jaane Na," recently shared his personal struggles with mental health on social media. Imran and Avantika Malik, his estranged wife, officially parted ways in 2019 and have since been living separate lives. Imran's social media posts have garnered attention, as he has been sharing nostalgic photos from his film sets, sparking fan enthusiasm and a desire to see him return to the screen.
Avantika shading Imran after his latest post?
by u/Fckkkyou in BollyBlindsNGossip
Amidst this, Avantika Malik, his estranged wife, posted cryptic messages on her social media accounts, which have drawn reactions from followers. One of her posts featured a quote that emphasized the importance of judging people based on their actions rather than their claimed moral characteristics. Another post suggested that over time, people inevitably reveal their true selves. These enigmatic messages have prompted a range of responses from fans. Some expressed empathy for Avantika but questioned the timing of her posts, especially following Imran Khan's recent revelation about self-harm.
ALSO READ: Jawan star Nayanthara shares pictures of her two 'Krishnas' on Janmashtami
Imran Khan's career in Bollywood has seen both successes and setbacks. Despite the initial success of "Jaane Tu... Ya Jaane Na," he faced challenges when films like "Matru Ki Bijlee Ka Mandola" and "Katti Batti" did not perform well at the box office. He briefly explored a career in directing, with his short film "Mission Mars: Keep Walking India" released in 2018, but did not continue down that path.
ALSO READ: Jawan REVIEW: Shah Rukh Khan, Nayanthara's film is a 'thrilling masterpiece' says netizens; read reactions
Last Updated Sep 7, 2023, 10:54 AM IST