I don't believe in diets: Malaika Arora Khan
Malaika Arora Khan who has one of the 'hottest' bodies in Bollywood
Malaika Arora Khan says "I love mutton biryani and gulab jamuns"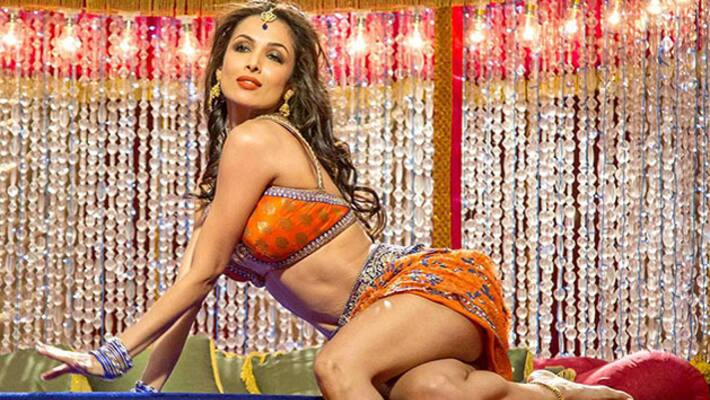 The former model and video-jockey has candidly divulged her food and fitness secrets in a new book titled, "Gorgeous: Eat Well, Look Great" compiled by International Shvetha Jaishankar.
The book features inventive ideas and recipes from the kitchens of India's top models like Malaika, Priyanka Chopra, Milind Soman, Gul Panag and Madhu Sapre among others.
"I don't believe in any of the fad diets I read and hear about. I just follow simple principles when it comes to my diet," Khan says in the book.
Opening up about how she worked towards building and maintaining her much-praised shape, she says she never eats after 8 pm and is in bed by 10.30 pm, so that she gets a "good rest".
She abides by the rule, "anything white is not always right" and avoids everything from bread, pasta and cakes, occasionally cheating with white rice, which she loves.
A mother of one, she also makes sure to consume home-cooked food whenever possible.
"Even when I am shooting, I try to get food delivered to me from home," she says.
Beginning her day with a glass of warm water with lime, honey and cinnamon powder and followed by a litre of water, she feels that those who complain about not being able to follow their food routines while on the move are only making "excuses".
"You just have to make time for any form of activity and stop eating the wrong stuff," she says.
While she does not drink tea or coffee and removes as much starch as she can while eating rice, she indulges in mutton biryani and gulab jamuns every once in a while.
"I love mutton biryani, and my in-laws serve the best version of it. Honestly, if I could, I would eat biryani daily.
"I also love gulab jamun and can tuck in quite a few at a time! But if I want to look my best, I certainly can't indulge myself like that. It's a choice I have made," she says.
Last Updated Mar 31, 2018, 7:03 PM IST