Here's why Sai Pallavi is better than Aishwarya Rai for Barso Re Megha song
Actress and dancer Sai Pallavi has won many hearts with her cuteness and smile, but the actress is best known for her dance moves. Sai Pallavi's performance on stage for the super hit song Barso Re Megha from Guru is considered to be better than that of Aishwarya Rai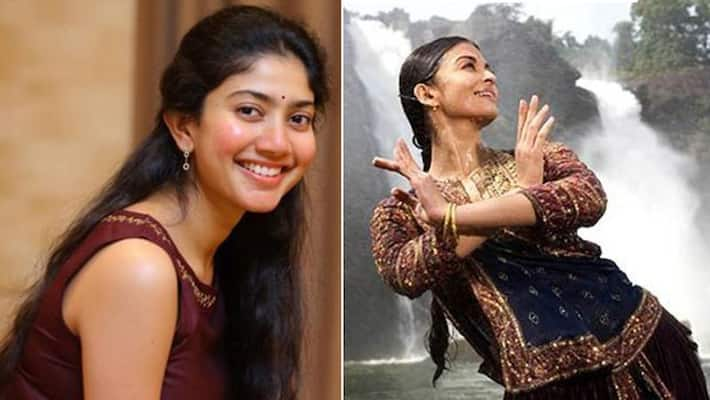 Bengaluru: The Rowdy Baby girl Sai Pallavi's performance as she danced for Basro Re Megha from the movie Guru won the hearts of many fans and dance enthusiasts, who thought she overshadowed Aishwarya Rai in the original flick.
Sai Pallavi became a household name in Kerala for her role as Malar in Premam, a 2015 romantic drama. Pallavi was cast opposite Nivin Pauly. The film was made with Rs 4 crore budget. And it generated Rs 60 crore as box office collection.
Later, when Pallavi was invited as special guest for a Dance2Dance reality show on a Malayalam channel, Pallavi surprised everyone with her dance moves.
Pallavi  acted with Dulquer Salman in 2017 and later bagged a role opposite Dhanush in Tamil film Maari2. The song Rowdy Baby was the highest viewed song on YouTube last year. Pallavi shot to fame for her dance in reality shows.
Last Updated Mar 17, 2020, 8:52 AM IST