Did Britney Spears get an 'abortion' done while dating THIS singer? KNOW details
Britney Spears and Justin Timberlake share a history. The ex-couple met as young cast members of The Mickey Mouse Club. They dated for about three years in their late teens and early 20s. It is a new shocking revelation wherein the 'Criminal' singer Britney Spears has revealed about having an abortion while dating this singer.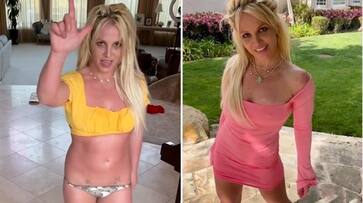 Britney Spears recounts in a forthcoming memoir that she had an abortion to end a pregnancy by fellow pop star Justin Timberlake while the two were dating in the late 1990s and early 2000s, according to excerpts published on Tuesday in People magazine. Spears, 41, recalled in her autobiography titled The Woman in Me that the pregnancy was a surprise, but she wanted to have the baby and agreed to an abortion at insistence.
ALSO READ: 69th National Film Awards: Alia Bhatt, Kriti Sanon, Pankaj Tripathi, and others pose at Vigyan Bhavan
Her words in the memoir book did read, "I loved Justin so much. I always expected us to have a family together one day. But Justin definitely was not happy about the pregnancy. He said we were not ready to have a baby in our lives, that we were way too young." Had it been her decision alone, Britney Spears also wrote, "I never would have done it. And yet Justin was so sure how he did not want to be a father. It was one of the most agonizing things I have experienced in life." Representatives for Timberlake, 42, did not immediately respond to the request for comment.
Timberlake and Spears met as young cast members on The Mickey Mouse Club television show. They dated for about three years in their late teens and early 20s, becoming tabloid sensations, before splitting abruptly in 2002. The highly anticipated memoir comes nearly two years after she got released from a 13-year court-ordered conservatorship set up and controlled by her father, Jamie Spears. The arrangement had governed the personal life of Britney Spears, her career and her $60 million estate from 2008 until it had got terminated in November 2021.
The title of the tell-all memoir apparently got taken from a line in the book in which Spears wrote, "The woman in me got pushed down for a long time. They wanted me to be wild onstage, the way they told me to be and to be a robot the rest of the time."
ALSO READ: 'Ganapath' Promo OUT: Tiger Shroff's action guarantees never seen before spectacle - WATCH
Last Updated Oct 18, 2023, 12:44 PM IST