Dharamshala Intl. Film Festival 2023 unveils 92 film lineup, opens with Varun Grover's 'All India Rank'
The 12th Dharamshala International Film Festival will be held in the mountains from Nov 4-7, 2023, with 92 films and interactive sessions with filmmakers.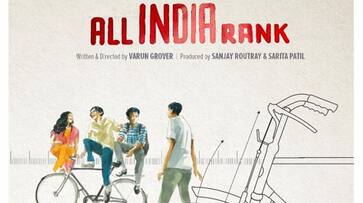 The 12th edition of the Dharamshala International Film Festival (DIFF) is set to return to the serene mountains. The festival is scheduled to run from November 4th to 7th, with virtual version from November 8th to 14th. This year's event will be hosted at the Tibetan Children's Village School in Upper Dharamsala, showcasing a diverse selection of films from India and around the world. Attendees can look forward to engaging sessions and workshops with filmmakers, which are available to pass holders.
DIFF 2023 will present a total of 92 films, encompassing feature films, documentaries, and short films. The festival will kick off with the directing debut of Varun Grover's "All India Rank," and the closing ceremony will feature the screening of Manoj Bajpayee's "Joram." Here is the comprehensive list of Indian films that will be screened during this year's festival.
1) Bottle Radha directed by Dhinakaran Sivalingam
2) A Match directed by Jayant Digambar Somalkar
3) Joram by Devashish Makhija
4) All India Rank by Varun Grover
5) Amar Colony directed by Siddharth Chauhan
6) The Lotus and The Swan by Nirmal Chandel
7) Tora's Husband directed by Rima Das
8) Follower by Harshad Nalawade
9) The Winter Within directed by Amir Bashir
10) Guras directed by Surav Rai
Other than this many film makers will attend the festival and some of them will have live interactions and workshops. The list includes  Pa.Ranjith, Dhinakaran Sivalingam, Varun Grover, Nishtha Jain, Sreemoyee Singh, Anand Patwardhan, Devashish Makhija, Don Palathara, Dominic Sangma, Jayant Digambar Somalkar, and Harshad Nalawade. Guneet Monga and Pa.Ranjith will take center stage in conversations and interactive sessions at DIFF 2023.
ALSO READ: Fifth Global Taj Film Festival to shine spotlight on Uttar Pradesh's rising film industry
Last Updated Oct 28, 2023, 4:41 PM IST