Celebrities react to Modi's ban of Rs 500 & Rs 1000 notes
Indian film personalities from all over the country began tweeting their support for the historic decision.
From Karan Johar and Thalaivar Rajnikanth to Anushka Sharma and Farhan Akhtar, film industry celebs had only praises for Modi ji.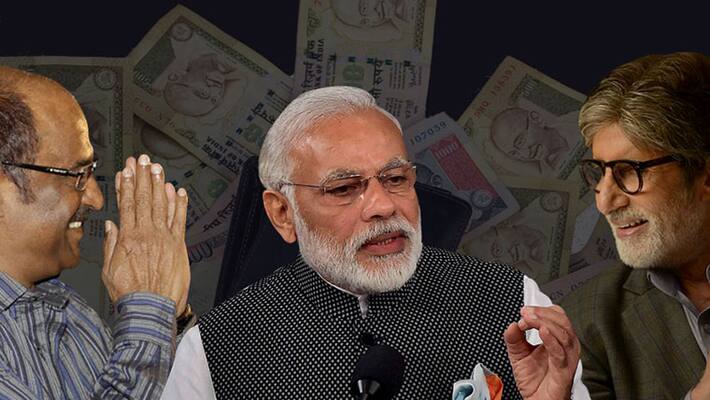 Prime Minister Narendra Modi, addressing the country tonight, announced that Rs. 500 and Rs.1000 notes will not be used from midnight onwards. 
The Rs. 500 and Rs. 1000 notes must be deposited at post offices and banks by the end of December, the PM said, adding the move was essential to fight "the disease of black money."
And our celebs went berserk! Check out the Tweets:
Last Updated Mar 31, 2018, 7:06 PM IST