Bigg Boss Telugu 7: From contestants to theme to guests, know all about Nagarjuna's reality show
Bigg Boss Telugu Season 7, hosted by Nagarjuna Akkineni, has many dedicated fans and followers who wait for nearly a year in anticipation of every new season. Read more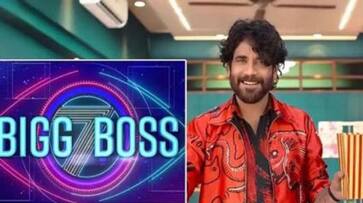 The seventh Bigg Boss Telugu is set to premiere today, September 3. Bigg Boss Telugu, hosted by Nagarjuna Akkineni, has many devoted fans who eagerly await each new season of the reality programme for over a year. This season of Bigg Boss Telugu is likely to be very different from previous seasons because the house is divided into two. There are many more fascinating developments regarding the programme that fans will be interested in learning about, including the identities of the claimed candidates. 
List of contestants:
Shakeela
Aata Sandeep
Kiran Rathod
Abbas
Shobha Shetty
Vishny Priya
Gautham Krishna
Pratysha
Bhole Shavali
Jabardast Mahesh
Mahesh Archant
Amardeep Chowdry
Damini Bhatla
Farzana
Tasty Teja
Subhashree Rayguru
About Bigg Boss Telugu 7: 
Bigg Boss Telugu 7 will be bigger and better, with more fun, the team promises in their thrilling announcement video. In the trailer, Nagarjuna boldly states that the upcoming season would be 'Ulta-Pulta,' which is completely different from what Bigg Boss Telugu has been so far.
Bigg Boss Telugu 7 Guests: 
The main guests for the reality show's launch are anticipated to be actors Vijay Deverakonda and Naveen Polishetty. The stars were invited to the show to promote their new movie, Kushi and Ms Shetty Mr Polishetty. 
Bigg Boss Telugu 7 Theme: 
After the intriguing trailer released a while ago, viewers' anticipation for this year's Bigg Boss have risen. The teaser indicated that the theme for Season 7 will be Ulta-Pulta. As a result, nothing appears to be certain this time. Even if the presence of Nagarjuna Akkineni as the show's host remains unchanged from previous seasons, the actor will return for yet another season. 
The participants will be sent inside the Ulta-Pulta home, where the fun will begin. Ulta-Pulta, according to available information from a Sakshi news story, might be something along the lines of having two different residences and an interchange of participants. 
The show will premiere on the Star Maa Channel on September 9 at 9 p.m. The daily episodes will be available on Disney Plus Hotstar simultaneously.
Last Updated Sep 3, 2023, 1:20 PM IST