Bigg Boss 17: Soniya Bansal alleges Munawar Faruqui touched her without consent, says 'hath pakad liya tha'
Bigg Boss 17 latest updates: The first contestant to be eliminated from the reality programme was Soniya Bansal. The actor has now accused Munawar Faruqui of touching her against her will. Read more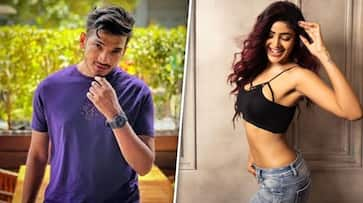 With every episode, Bigg Boss 17 is finding its groove. In the most recent episode of Weekend Ka Vaar, Soniya Bansal became the first competitor to be evicted from the reality programme. After being removed from the competition, Bansal spoke candidly about her interactions with the other participants and levelled some startling accusations on comic Munawar Faruqui. 
Soniya Bansal accused the comedian of groping her without permission in an interview with Times Now. She said "I had very little interaction with Munawar. I would never listen to him; hence, he would prefer not to talk to me. I had maintained by safe distance from him," she said.
Bansal also said that Munawar held her hands once, following which she asked him to speak from a distance. "I expected him to maintain distance from me," she said.
Soniya went on to discuss the bond between Faruqui and Mannara Chopra. The actor added Chopra is a very strong-willed girl and is playing a game, calling it false. "She feels that she is very weak in the game but she is using Munawar to survive in the game," she said.
For those who don't know, Bansal started off in modelling. Later, she worked in Hindi films with Shakti Kapoor, including Naughty Gang (2019), Dubki (2021), and Game 100 Crore Ka (2022). The actor, who is from Agra, most recently starred in the Telugu flicks Dheera and Yes Boss this year.
Samarth Jurel, meanwhile, was a wildcard entry into the Bigg Boss 17 house. Isha Malviya refuted the actor's assertion that she is now dating her. 
Bigg Boss 17 contestants 
Navid Sole, Neil Bhatt, Aishwarya Sharma, Abhishek Kumar, Isha Malviya, Rinku Dhawan, Arun Mashettey, Sunny Arya, Firoza Khan, Mannara Chopra, Jigna Vora, Samarth Jurel, and Manasvi Mamgai are the contenders for Bigg Boss 17.
Last Updated Oct 30, 2023, 12:00 PM IST