Bigg Boss contestants caught getting 'too intimate' at the reality show
A kiss shared by Big Boss contestants Bandagi and Puneesh had created a furore in the social media
But interestingly the girl has been shamed with a reference to her family, while the boy has been just criticised
Here are the scores of Tweets which prove that the opinions are still patriarchal and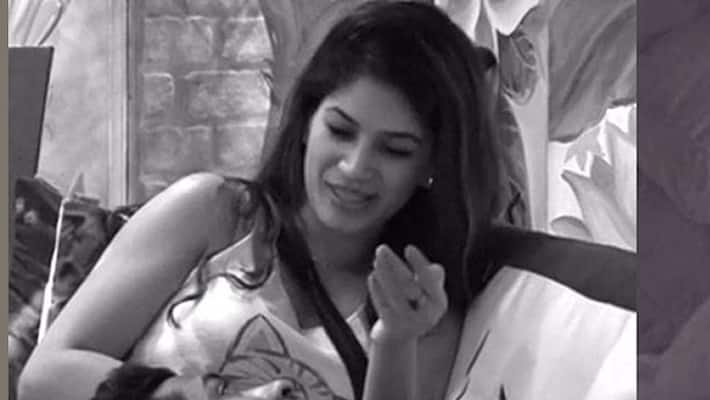 Another controversy has been added into the Big Boss 11 show as Twitterati started pouring in their 'opinions' on the social media forum about the kiss between contestants Bandagi Kalra and Puneesh Sharma when the lights went off.
Here is the video of the same:
When Puneesh Sharma and Bandgi Kalra were caught smooching! Watch Video -#BB11 #BiggBoss11 pic.twitter.com/ZjJmb2XXar

— Bigg Boss World (@BiggBossWorld) November 5, 2017
It looks like the airing of kissing scene has drawn flak as people have expressed that the Colours should not have aired it as the entire family watches the show and it was embarrassing.  
This is one side of an argument, but if you look into the Tweets, surprisingly, Bandagi has been shamed and most have told that they are sorry for her father, family as even they would be watching the show.
Those who tagged Puneesh had a general statement that this should not have been aired or shame on both that they have stooped to this level.
But those who have tagged Bandagi made a special mention about her father and how embarrassed he might be. "I think she has forgotten that he father too watches the show" etc... etc...
 How is it a shameful act only for Bandagi and not for Puneesh? Why should only she should have thought about her family when it was fine with Puneeth and his family? It looks like the majority of opinions are still formed based on the patriarchal attitude.
Don't know how long it will take to see both boys and girls in the same parameter and speak for or about what they have done on equal terms, without dragging in their families (or the girl's family as it is done currently).








Last Updated Mar 31, 2018, 6:43 PM IST