Arvind Swamy: Was uncomfortable with the attention I got as a star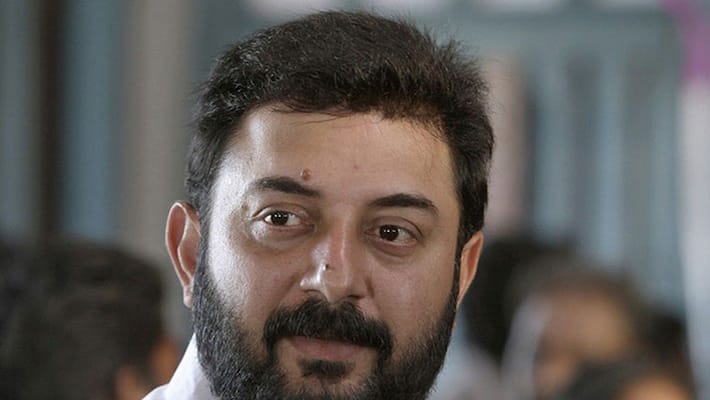 Arvind was introduced as an actor by filmmaker Mani Ratnam in 1991 with the film Thalapathi. The actor rose to prominence with the success of Roja (1992), and Bombay in 1995. The actor, whose last Hindi film was Raja Ko Rani Se Pyaar Ho Gaya in 2000, took a sabbatical and spent a decade in trying his hand in business.
"I never wanted to be an actor. I was a reluctant actor but the process of making those films was what I really enjoyed. The attention that came with success was something which made me very uncomfortable. I was not prepared for it, I was not ready. I was in my early twenties," Arvind told reporters. The actor said though he enjoyed the success, he was
unprepared with the kind of attention stardom brought to him.
"I enjoyed the success I didn't enjoy the attention. It's like 'I want you to see my films but leave me alone'. If you think all your life that you want to be a star, want to perform, then that is something you would enjoy. But I was very unprepared for what came my way," he said. Arvind said it was "very stifling" for him.
"If I came out and saw 100 people standing, it would make some people happy and proud or make some people run back to their house. I belong to the second category," he added. Arvind returned to full-fledged acting with Mani Ratnam's film Kadal in 2013 and will be next seen in the Hindi film Dear Dad.
    
Last Updated Mar 31, 2018, 6:35 PM IST