Animal teaser OUT: Ranbir Kapoor's intense look is unfathomable; seeks valiadation from toxic father
'Animal' teaser released today on Ranbir Kapoor's birthday. The teaser promises an intense cinematic experience, slated for a December 1st release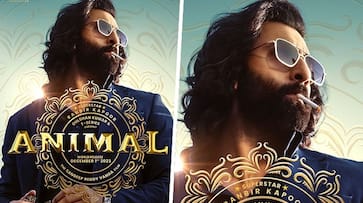 The much-anticipated teaser for 'Animal' has finally been unveiled, promising an electrifying cinematic experience for audiences. The teaser was strategically released on Ranbir Kapoor's birthday. This marks Ranbir Kapoor's first collaboration with director Sandeep Reddy Vanga, and the ensemble cast also includes Rashmika Mandanna, Anil Kapoor, and Bobby Deol. "Animal" is the second film for Ranbir Kapoor following Ranbir's earlier release "Tu Jhoothi Main Makkaar" and Sandeep's second bollywood film after ''Kabir Singh."
The teaser introduces an intense and emotionally charged Ranbir Kapoor, portraying a character who endures both emotional and physical abuse from his father, yet remarkably refrains from harboring resentment. Instead, he defends his father and seeks his approval. As the teaser unfolds, it becomes evident that Ranbir's character grows up to become a formidable gangster, setting the stage for a dramatic confrontation with the formidable Bobby Deol.
Originally slated for an August release, "Animal" was set to compete with other major releases like Sunny Deol's "Gadar 2," Akshay Kumar's "OMG 2," and Rajinikanth's "Jailer." However, the film's director chose to delay its release to December due to incomplete post-production work.
Director Sandeep Reddy Vanga addressed the delay, stating, "Why we are not able to release the film on August 11? The only reason is the quality. It might sound like a generic answer, generic reply but the fact is only quality… For example, there are seven songs in the film, when seven songs multiply into five languages it becomes 35 songs. 35 songs, different set of lyricists, different set of singers, it's going to take a little more time than what I actually planned for."
He also expressed gratitude for the positive response to the pre-teaser released in July, assuring fans that the intense glimpses they saw, including Ranbir Kapoor in a bloodied and ruthless avatar, are indeed part of the final film.
"Animal" is now scheduled for release on December 1, and audiences can expect an emotionally charged and action-packed cinematic experience that promises to be unlike anything seen before.
ALSO READ: Alia Bhatt, Neetu Singh wishes Ranbir Kapoor on his birthday; pens heartfelt notes for him
Last Updated Sep 28, 2023, 11:44 AM IST