Amitabh Bachchan tests COVID-19 positive: Aishwarya Rai, Jaya Bachchan, Aaradhya test negative for coronavirus
Aishwarya Rai Bachchan, Jaya Bachchan and Aaradhya have tested negative for the coronavirus. Earlier, Amitabh Bachchan and his son Abhishek had tested positive for COVID-19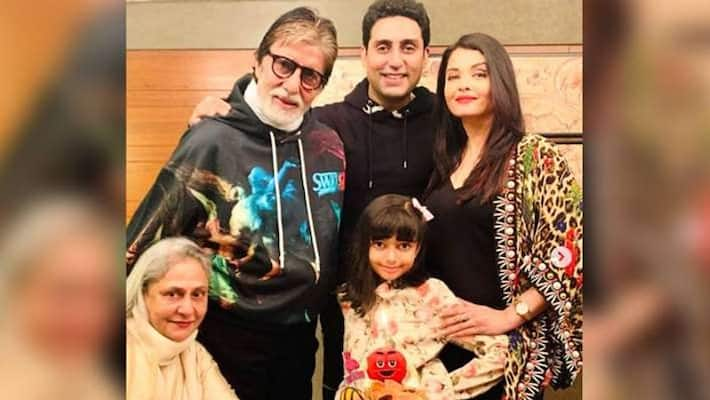 Mumbai: After actors Amitabh Bachchan and his son Abhishek Bachchan tested positive for the coronavirus (COVID-19) on Saturday night (July 11), the other three members of the Bachchan family have tested negative for the virus.
Amitabh's wife Jaya Bachchan and their daughter-in-law Aishwarya Rai Bachchan and their granddaughter Aaradhya have tested negative.
Immediately after the tweet from Amitabh about his condition, the film fraternity, his fans and many others were worried.
However the doctors said that there was nothing to worry as he was responding well to the treatment. The actor has not been put on a ventilator despite showing breathlessness in the beginning.
Meanwhile, Abhishek, who also has been admitted at a hospital and is under treatment, took to Twitter and wrote, "Earlier today both my father and I tested positive for COVID-19. Both of us having mild symptoms have been admitted to hospital. We have informed all the required authorities and our family and staff are all being tested. I request all to stay calm and not panic. Thank you."
The big relief to the family came after Maharashtra health minister Rajesh Tope said that the Bachchan's family members, staff, drivers and others have been tested for the deadly virus and the results came as negative. The family is also relieved as Amitabh's daughter Swetha Nanda and her family also tested negative.
Last Updated Jul 12, 2020, 10:26 AM IST