Amitabh Bachchan poses before newly purchased car; Netizens ask actor to learn from Sonu Sood

Bollywood actor Amitabh Bachchan who was recently discharged from hospital due to Covid, posed with a newly purchased car. However, his decision to pose has got him into trouble as netizens have trolled him asking him to learn from Sonu Sood.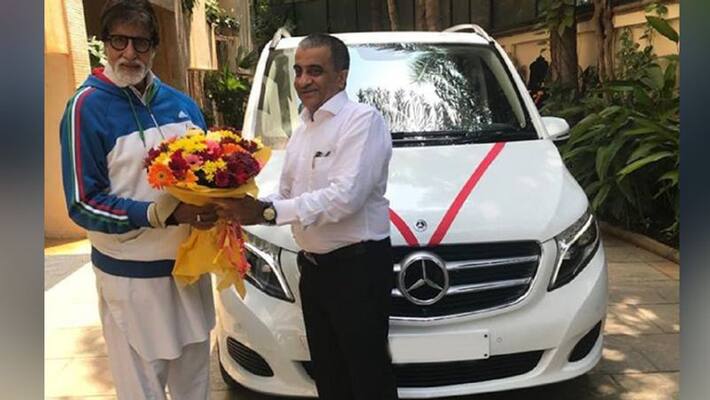 Netizens trolled Bollywood actor Amitabh Bachchan after a photo of him with a newly purchased swanky white Benz surfaced.
Without wasting much time, netizens compared Amitabh Bachchan and Sonu Sood and asked the legendary actor to learn something from Sood as he has spent crores during the lockdown and helped the public.
Netizens were irked with the fact that the luxury car worth crores was purchased by Bachchan at a time when the economy was not doing so well. Many have lost their jobs and uncertainty looms large in relation to jobs.
One of the netizens wrote, Bachchan purchased a car worth crore of rupees and Sonu Sood spent Rs 1 crore to help the public during lock down.
Bachchan was recently discharged from hospital. He was admitted after his samples tested positive for Covid.
Last Updated Sep 2, 2020, 7:11 PM IST