Amitabh Bachchan's NFT collection fetches over Rs 7 crore
One of the biggest draws at the auction was the 'Madhushala' NFT collection.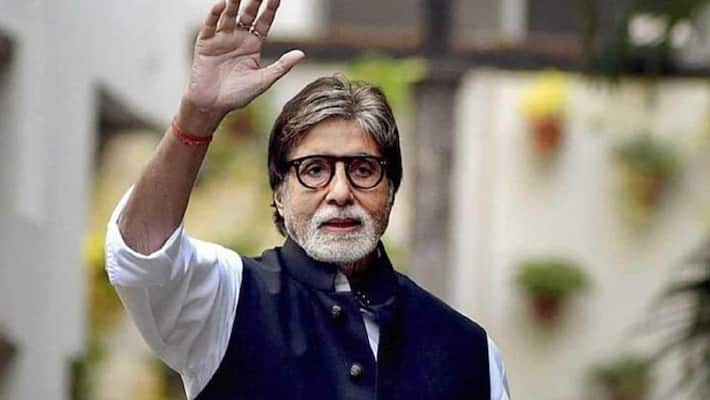 Bollywood megastar Amitabh Bachchan's non-fungible token collections of 'Madhushala' and collectibles have received about Rs 7.18 crore, organisers Beyondlife.Club informed on Friday. One of the biggest draws at the auction was the 'Madhushala' NFT collection. 'Madhushala' is a poem penned by Amitabh Bachchan's father Harivansh Rai Bachchan's for which the megastar lent his voice. The bids for the NFT collection alone crossed about Rs 5.5 crore. The auction was held between November 1 and November 4.
In a statement, Beyondlife.Club said that the highest bidder for the NFT collection will gave a meet and greet session with the legendary actor. For the uninitiated, the NFT represents items likes photos, videos and other types of digital files stored on a digital ledger called a blockchain. The blockchain certifies that a digital asset are unique and protects the intellectual property rights of the owner. 
Beyondlife.Club's Loot Box NFT collection comprised of around 5,000 items which included film posters and art pieces, which were reportedly lapped up within an hour for around $10 each. The total earnings from the Loot Box was over Rs 37.1 lakh. Another NFT collection comprising of seven autographed vintage posters fetched over Rs 69.7 lakh.
Sharing his thoughts about the auction, Bachchan said that he was able to engage with his fans even more especially as the NFTs had thrown open a new realm of opportunities. The actor thanked his fans for showing keen interest and investing in some of the most treasured and personal moments of his life and career. He further said that this successful NFT auction may encourage his industry colleagues to follow suit and engage with their fans with this new age technology.
The unique thing of Bachchan's NFT collection is that this was the first to be safeguarded by a technology that protects the original work from being copied. The technology, provided by GuardianLink, ensures the digital property rights of the owner.
Also Read
Sooryavanshi: 7 reason why you should watch Akshay Kumar-Katrina Kaif's movie
BTS to enter NFT market with photo cards? Here's all you need to know
Last Updated Nov 5, 2021, 8:37 PM IST