Ajay Devgn shines under rays of Suriya's success stories; will he get lucky with Kaithi?
After finding success in remakes of Tamil films acted by Suriya, Ajay Devgn has now zeroed in on a movie acted by Surya's brother's Kaithi. Given the trend, it does seem like he will score big this time too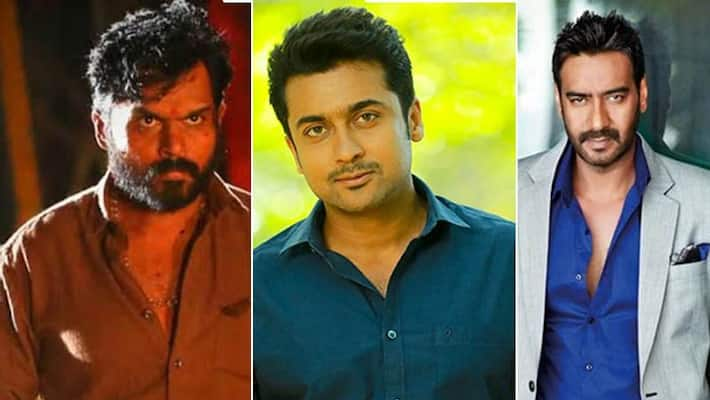 Bollywood actor and producer Ajay Devgn who joined Rohit Shetty's cop universe in Tamil super hit Singam's remake with the same title, seems to be on a quest for remakes. This time he has zoomed in on a movie that features Suriya's brother.
Devgn will now produce and act in Kaithi, a Tamil film in which Suriya's brother Karthi played a released prisoner.
Devgn's Hindi Singam became a blockbuster and drew huge response. Director Rohit Shetty made sequels and Devgn continues his onscreen chase with Bajirao Singham, the character feared by gangsters.
His success got him another south remake, Drishyam, which was first made in Malayalam in which Superstar Mohan Lal was the protagonist. The film's script attracted Tamil, Telugu and Kannada filmmakers and the film found success in all languages. In Tamil, Kamal Hassan was the protagonist, while Venkatesh was the lead in Telugu and Ravi Chandran was the hero in Kannada for the remake.
Last Updated Feb 29, 2020, 4:45 PM IST