Aishwarya Rai, Aaradhya Bachchan admitted to Nanavati Hospital after testing positive for COVID-19
Aishwarya Rai and Aaradhya Bachchan have been shifted to the Nanavati Hospital in Mumbai after developing mild symptoms of COVID-19.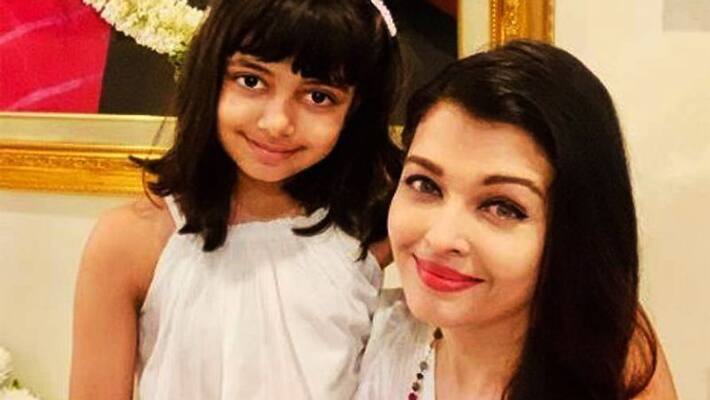 Bollywood actress Aishwarya Rai and her daughter Aaradhya Bachchan have been admitted to Mumbai's Nanavati Hospital after experiencing mild fever, say ANI reports. 
Her husband Abhishek Bachchan and father-in-law Amitabh Bachchan are already admitted in the same hospital after testing positive for the coronavirus. Last week, the father-son (Amitabh and Abhishek) duo posted on Twitter that they had tested positive for COVID-19 and were in the hospital's isolation ward.
"I have tested COVID positive. Shifted to hospital. Hospital informing authorities, family and staff undergone tests, results awaited," Amitabh, 77, tweeted.
Soon after his father's tweet, Abhishek, 44, wrote on Twitter that both of them had mild symptoms and requested everybody to be calm.
Later, Dr Abdul Samad Ansari, director of Critical Care Services at the hospital, said both the actors are stable. In an interview with PTI, Ansari said, "Both Amitabh Bachchan and Abhishek are comfortable and feeling better. General blood chemistries are acceptable with stable vitals. Both slept well and had their breakfasts. They are stable."
In his tweet, Abhishek said the family was in touch with the Brihanmumbai Municipal Corporation (BMC) and were complying with the authorities.
Last weekend, a team from the civic body visited Bachchan's bungalows - Janak, Jalsa and Pratiksha for sanitisation and contact tracing.
"A team from BMC is present at Amitabh Bachchan's bungalows - Janak, Jalsa and Pratiksha for sanitising the bungalow and contact tracing," a BMC source had told PTI.
Amitabh Bachchan's wife Jaya tested negative for the virus.
Last Updated Jul 17, 2020, 10:48 PM IST