New faces from CPM, BSP and JDU will be seen in the first row of Rajya Sabha from the winter session. Even the composition of the House is also getting saffronised, with traces of Congress reduced. No Hamid Ansari, no Mayawati, no Sitaram Yechury and no Sharad Yadav in the first row.
For the first time M Venkaiah Naidu will preside over as Chairman of Rajya Sabha from winter session. Everything will be new. For 2018 the scene of Parliament will completely change. In both Houses of Parliament, that is in Lok Sabha and in Rajya Sabha the BJP will be dominant.
The presiding officers of the two houses want to ensure that their respective television channels to project and propagate the idelogies of Deendayal Upadhyaya and Shyama Prasad Mukherjee. Very soon the Lok Sabha TV is planning to bring out a weekly serial based on the ideologies of RSS, BJP and compare that with the Narendra Modi's governance. The recording of this Lok Sabha programme will be helpful to the BJP in 2019 Lok Sabha polls, as CDs will be freely distributed to MPs and MLAs by middle of 2018. 
BJP leadership upset with Yashwanth Sinha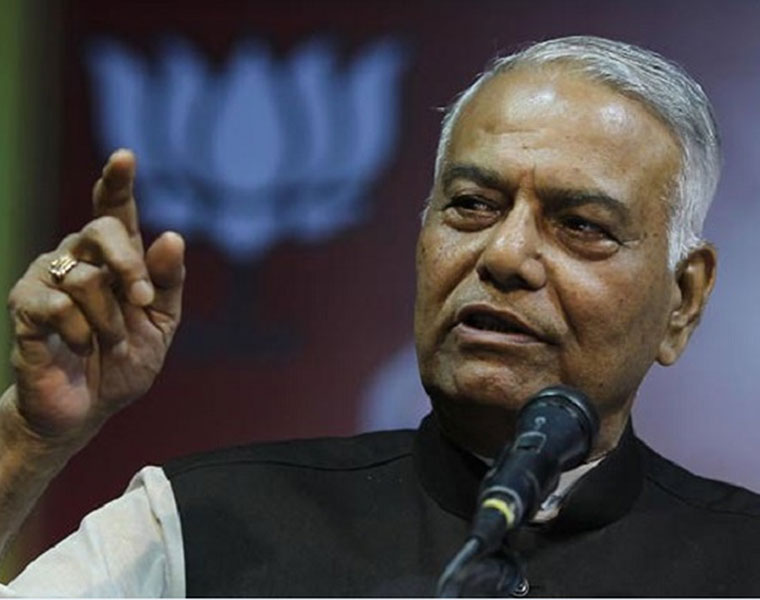 Dilli Darbar buzz is that Prime Minister Office and BJP leadership are upset with Yashwant Sinha for his criticism on the government's handling of the economy. Yashwant Sinha, after resigning from BJP in 2009, has been critical of BJP and is supporting Congress views.
Yashwanth's article has put son Jayant Sinha in an embarrassing position. With the support of latest data and statistics from Union Ministry of Finance, Hazaribagh MP Jayant Sinha wrote a long article to counter his father's. PMO was concerned when English news channels and Congress had taken this article of Yashwant Sinha seriously and began quoting it in their reactions. TV news channels began debate on the slowdown and on demonetisation.
Yashwant Sinha has become a spent force. He was given the task to lead a delegation to Jammu and Kashmir which he botched. Two of his foreign lecture tours were cancelled by the organisers. Congress has picked up Yashwant Sinha and is encouraging him to criticise Narendra Modi. Needless to say Yashwant Sinha got good press lowered the standing of his son amongst the Council of Ministers of Narendra Modi.
Interesting development: Former Finance minister Yashwant Sinha will be chief guest at Congress leader Manish Tiwari's book launch on Oct 5 in Delhi.
Internal politics to sabotage Narendra Modi's chances in 2019?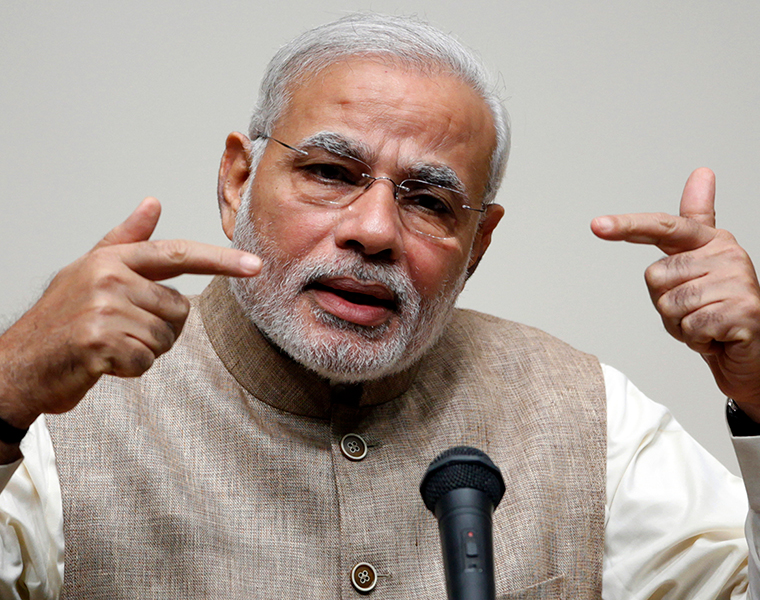 After the September 3 expansion of the Cabinet, there were 8-10 disgruntled Union Ministers, two from the Cabinet and the remaining were Ministers of State. A meeting was held at one minister's bungalow in New Delhi. But they are afraid of coming out openly against Narendra Modi. Yashwant Sinha has given these elements some oxygen, comment the supporters of Modi. But what will be the eventual outcome?
 Next year will be really crucial for Narendra Modi. The dissatisfied ministers are bound to form a group against Modi
Interestingly, one caste which is dominant in Bihar and Uttar Pradesh want to ensure that the BJP in 2019 will not get the landslide victory it did back in 2014.
However, the opposition has been unable to take advantage of the prevailing situation in the BJP. Rahul Gandhi is not capable of instigating a rift in BJP. Senior Congressmen say that Rahul flies out way too frequently to assess and act on the situation. Many claim that he is not bothered even if Congress loses 2019 Lok Sabha polls. Rahul Gandhi's vision is for 2024 claim close confidants of Rahul Gandhi.  Until then, Narendra Modi will have a free hand to rule as he wants.
R Rajagopalan is a senior correspondent in New Delhi. The views expressed here are his own and do not reflect those of Asianet Newsable