It was 1972. The entire country was gripped by the heat of India and Pakistan war. Even Karnataka and especially the film stars were so much affected by the war that filled with patriotism, they halted the shooting of their films and took a state-tour to collect money for the war and soldiers. It all started at Hotel Highlands.
Hotel Highlands was the point of meetings (favourite hangout-accommodation) for the Kannada film stars. The discussions - be it on film, trends, politics or even war- took place here. Thus, the war on Pakistan was announced, and people couldn't stop talking about it. 
After discussions for a while, many Kannada stars and technicians sitting in the Hotel Highlands took the decision to start National Defence Fund to help the soldiers and war victims. The next decision taken at the hotel was to stop shooting for a week to collect money for the national cause. Even the plans of how to go about the state-tour to collect funds were made here.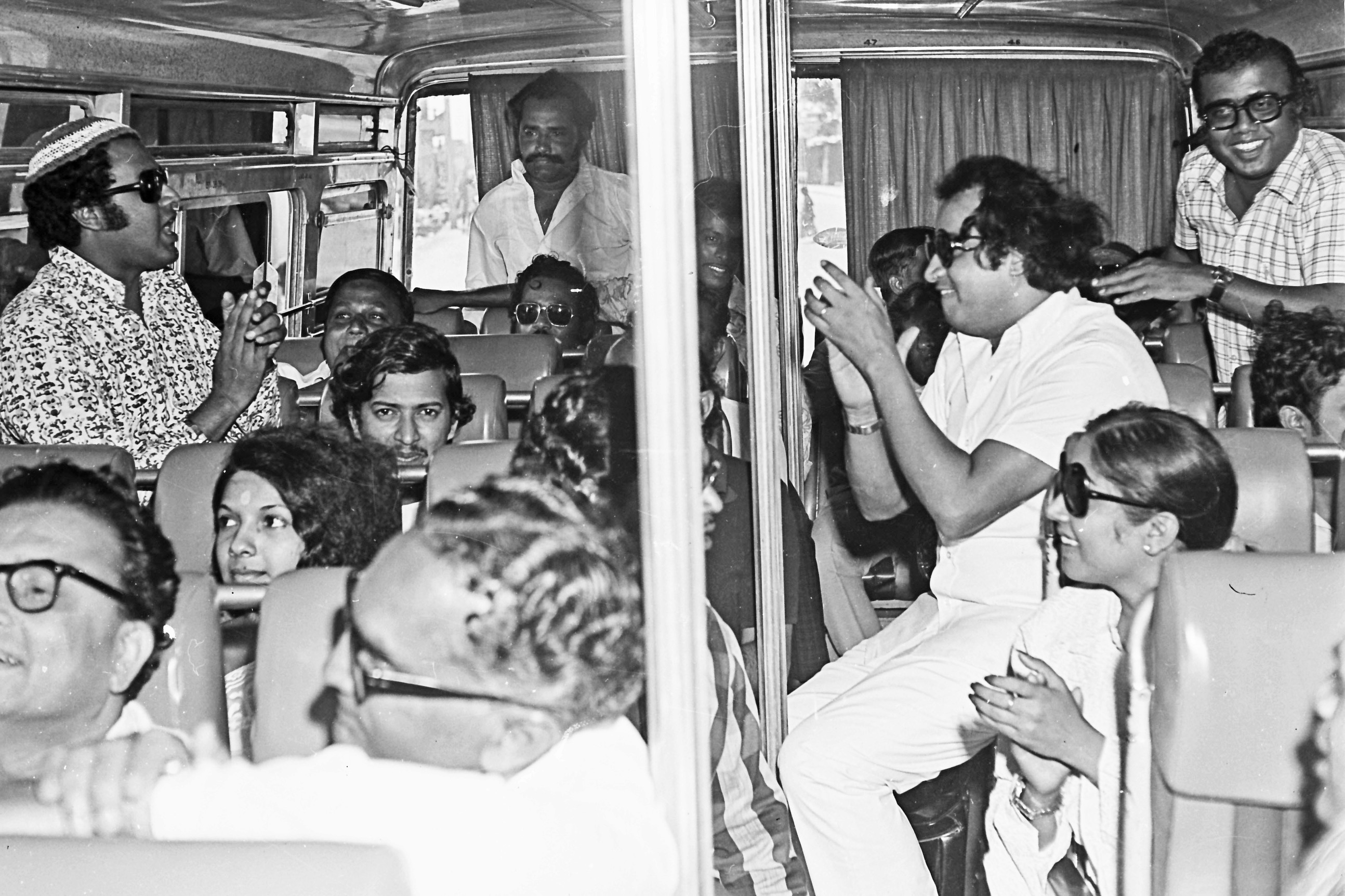 The only thing stars, technicians were not confused about was the meeting point to start the tour. Of course, everyone had only one meeting place in their mind, and that was Hotel Highlands. 
Thus three buses were booked, and stars stopped at many places, there were songs, acting bits and travelling of thousands of kilometres. The common people who were overwhelmed by stars effort for the cause of the nation were moved, and a hefty sum was collected at the end of the tour. All the money was put in the newly-created fund and was sent to the chief minister of Karnataka.
The tour again ended at Hotel Highlands.
This was not the only time Hotel Highlands Became a witness to a great decision. But every day was 'happening' as the stars chose to stay here including Dr Rajkumar. At that time, shooting, dubbing or most of the work on the film was done at Madras (now Chennai). So, most actors too had their family and house in Madras. They would visit Bengaluru on work or for a part of the work on the film. No matter what, the Hotel Highlands would welcome them at any time or any day.
If you think it is a star hotel, you are mistaken. It is just a hotel with basic facilities and did not have any stars attached to it.   

 
It was a second home to the Kannada artistes and technicians until the complete movie business was shifted to Bengaluru. Whenever there was a shooting or any film-related work in Bengaluru, Highlands was the pickup point for artists and technicians. So much so Dr Rajkumar had booked a room permanently in the hotel, as he was staying in Madras, then.
The hotel which had housed many actors and technicians has gone down to the new wave of development. Situated at Anand Rao Circle near Majestic, it was demolished eight years ago.