Nestled among the ethereal mountains that line the southernmost border of Karnataka is the stunning region of Coorg. This exotic hill-station is a breath of fresh air to those who revel in nature and wildlife. If in South India, Coorg is a must visit! From nature trails to coffee plantations to lip smacking cuisine, Coorg has it all.
Best time to go
My visits (yes plural) to Coorg have been spread across the year and each time my experience has been magnificent. With temperatures ranging between 15-degree Celsius and 20 degrees Celsius throughout the year, Coorg is a year-round destination. However, if you are an adventure junkie, October to March is the best time to be there. March and April are the favoured months to experience the valley shrouded in white flowers.
TRAVEL TIP: Go during monsoons. I love rains! And hence for me, monsoon is the best season to go. The season lasts from June to September with chances of heavy rainfall so you need to be slightly careful while driving down.
Best way to get there and get around
By Air – Mysore Airport (128 km) and Mangalore Airport (160 km), are the nearest airports to Coorg. The airport has scheduled flights to major Indian cities like Mumbai, Bangalore, Chennai, Delhi and Hyderabad.
By Road - KSRTC (Karnataka State Road Transport Corporation) provide deluxe buses to Coorg, on a regular basis from cities like Bangalore, Mysore and Mangalore. You would obviously have to fly down to one of these cities first.
If you are driving down from Bangalore, there are multiple routes leading to Coorg. Below are the most used routes to Coorg
Route 1: Bangalore → Maddur→ Mandya→ Srirangapattana→ right turn towards Ranganthittu bird Sanctuary→ Hunsur→ Coorg
TRAVEL TIP: This is the best route to Coorg as you do not have to enter the crowded roads of Mysore and this route takes you through some beautiful country side roads near Rangantittu bird sanctuary.
Route 2: Bangalore→ Maddur→ Mandya→ Srirangapattana→ Mysore→ Hunsur→ Coorg
By Train - Nearest major railway stations are Hassan (105 km.), Thalassery (113 km.) and Mysore (117 km.). 
The best way to explore this beautiful hill station is on your feet. It is always better to be well equipped with walking shoes. Some parts of Coorg do not receive signals and are less inhabited, hence be wise in choosing your walking-track. Avoid late night walks especially out of the city limits.
For longer distances, taking a bus is the cheapest and most convenient means for travel in Coorg. You may find both government and private buses in the city. The State run buses mainly operate back and forth the main towns or villages, while most private buses cover every corner of Coorg.
All the major districts in Coorg will have a taxi stand from where you can hire a taxi. Be precise while booking a taxi and always give them your complete schedule for which you hire them. Bargaining is allowed. Cabs/ taxis can also be booked by hotels upon your request.
Auto rickshaws are the cheapest means of transport in Coorg and are readily available. Almost all the bus stands in Coorg are accompanied by a rickshaw stand as well. It is advisable to check the price before you take one.
Now that we've covered transportation, let's get to the part I love – Planning the trip.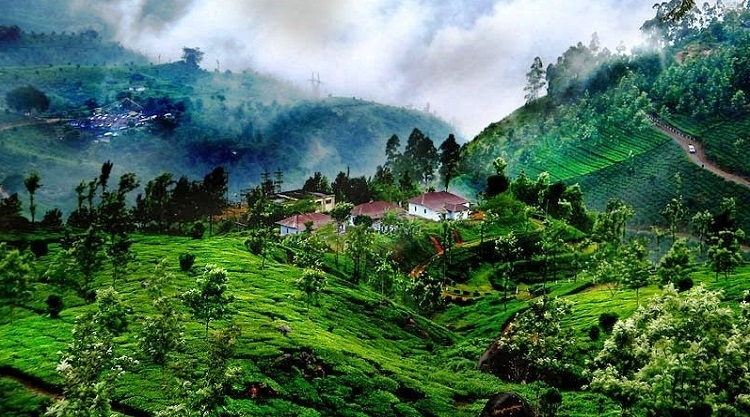 Best places to visit
In my experience, 2 days is good enough but if you would like some extra time to lose yourself in the beauty of Coorg, you can plan your trip during a long weekend. Here is a 2-day itinerary that you could take inspiration from to craft your own:
DAY 1:
Leave early and check-in at your hotel/homestay by 12 noon. First stop is Raja Seat Mantap. The best time to visit this place would be during early morning or during the sunset. You can catch some spectacular views of the Madikeri town and the surrounding hills from this place. Then head to Abbey falls and later finish off with a visit to Pushpagiri wildlife sanctuary or Mandalpatti as it is often called.
MUST VISIT - Mandalpatti is located some 20 kms from the Madikeri town. The best time to visit this place is late in the evening or early in the morning. You can get spectacular views of the Western Ghats form this place. 
TRAVEL TIP: If you are travelling by your own vehicle you can drive up to 15 kms in your vehicle till you reach a point where you can see the Mandalpatti board. From this point onwards for 5 kms one needs to hire jeeps for around Rs 600 to 700. Roads are bad from here on and cannot be done by normal cars unless you have a 4X4 vehicle with huge ground clearance. The jeep ride is very bumpy hence if you have a bad back or accompanied by elderly people you can give this place a skip.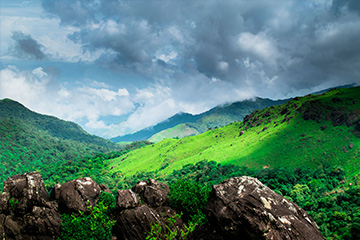 DAY 2:
Start your day at around 8 am. First on the list is Bhagamandala. This place houses a famous Shiva temple called Bhagandeshwara temple. The triveni sangam i.e., confluence of 3 rivers namely Kaveri, Kannike & Sujyoti river is also situated at this place. You can be here and take in the sights for about an hour. Then move on to Talakaveri by 9 am.
TRAVEL TIP: Remember that if you want to go up to the view point at Talakaveri, you have to climb a never-ending flight of stairs which can be very tiring. You might experience slight ear popping due to the high altitude. If you have breathing issues, I would recommend not going up to the view point.
Bramhagiri view point is the last destination for the day. If you are leaving the same day, you can head back to your hotel/homestay by 1 pm. Those who are from Bangalore can visit Kaveri Nisargadhama and Golden Buddha temple on their way back. Finish off with a sumptuous dinner in Fish land or Bhuwaneshwari military hotel.
If you have additional days to spare, I would also recommend visiting Dubare Elephant Camp, River rafting at Barapole river, Mallalli Falls near Pushpagiri hill, Raja's tomb and Madikeri Fort.
Adventure trails:
Yes. I haven't forgotten the adventure junkies. There are multiple camping and trekking activities in Coorg. To get a good idea on the itineraries, offers and discounts, visit Thrillophilia. They have various types of packages available to spoil you.
Some websites that can help you with your camping requirements are:
Civet Creek Camping
Prakruth Homestay
Escape 2 Coorg
Most of these offer meals. I would suggest speaking to them before booking.
Wildlife enthusiasts:
Coorg is a photographer's paradise be it lush green landscapes or animals in their natural habitat.
Brahmagiri Wildlife Sanctuary: While there are no safaris here, the forest department does welcome hikers. The most popular route is the trek up to Brahmagiri Peak, the highest in the area.
TRAVEL TIP: Do note that you need permissions to trek through the forests and that the sanctuary is a plastic-free zone. Within the sanctuary grounds, there are cottages that you can camp at. 
Pushpagiri Wildlife Sanctuary: A short drive from Coorg's Somwarpet area, the Pushpagiri Wildlife Sanctuary opens up in front of you. You can take a drive through the forest, however, it is best experienced by foot especially if you want to catch glimpse of wildlife. 
Nagarhole National Park: Nagarhole is about a 2.5 hours drive from Coorg. You can camp at the nearby town of Kutta (plenty of homestays to choose from here) and sign up for safaris at the park. At one edge of Nagarhole is the Kabini reservoir. The backwaters of the reservoir are a favourite with animals. You can book a lodge here and travel along the waters to catch sight of wildlife. You cannot camp inside the tiger reserve due to obvious reasons – primarily becoming a meal for one of the inhabitants!
TRAVEL TIP: If staying overnight at Kabini, the best place to stay is Jungle Lodges. This is the only resort that is authorised to conduct safaris in Nagarhole. Residents from all other resorts in the area have to come to Jungles Lodges to go for safaris.
Avoid staying at Waterwoods resorts. Although the property can be quite appealing, they usually play extremely loud music till wee hours of the night and that can be quite painful.
Best places to stay
Coorg has everything to offer to all kinds of travellers. Whether you want a luxurious stay at a 5 star property or a humble home of a local, this little hill-station is a traveller's paradise. I have stayed in both homestays and resorts and here's my low down on what I found.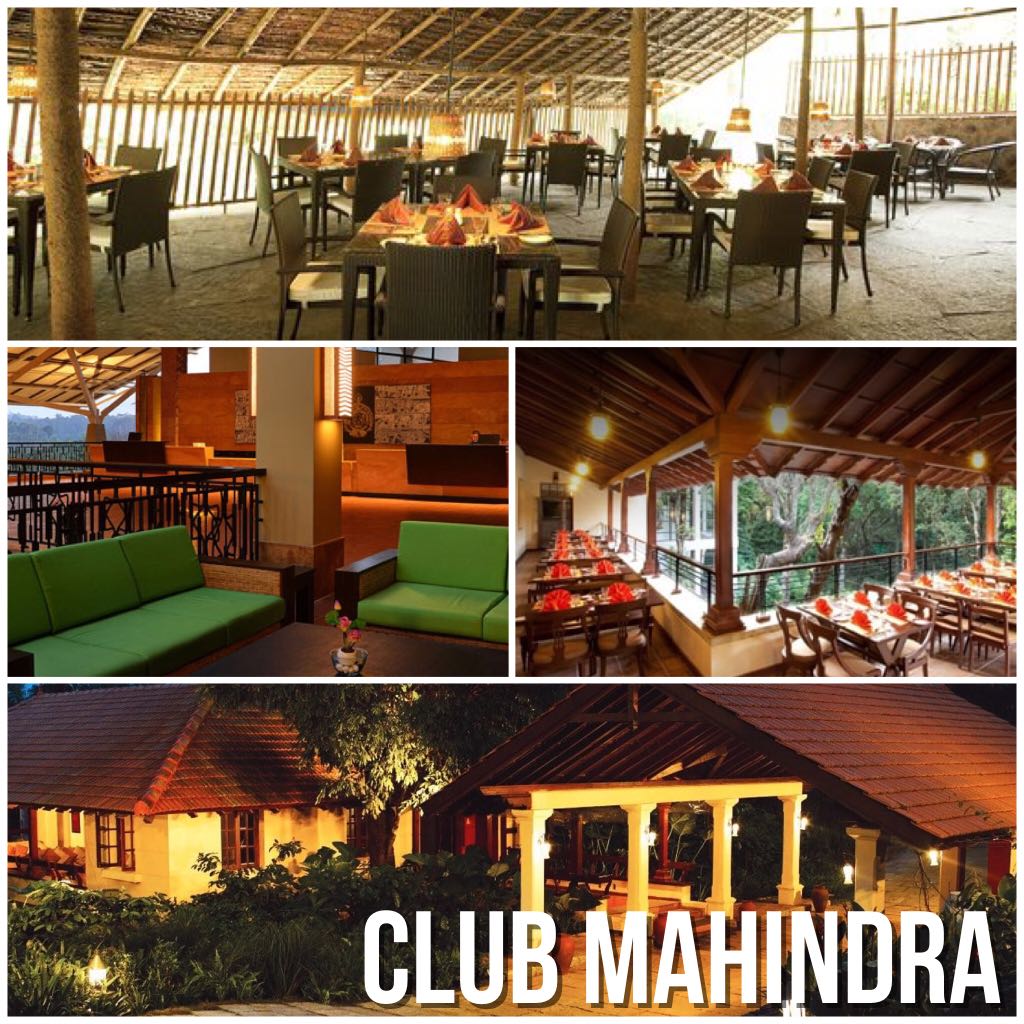 Luxury stays:
Coorg is home to few of the best 5 tar properties. Vivanta By Taj, The Tamara Coorg, Orange County and Club Mahindra.
Out of all these properties, I have stayed at both Tamara and Taj and my personal favourite is Tamara. While all these properties will spoil you with their ambience and hospitality, Tamara gives you the pleasure of living amongst nature. The entire resort is built on stilts to conserve the trees and plants below. The most fascinating part of the resort is the restaurant – a section has glass flooring and you can see a small waterfall below! And the rooms are to die for!
You can also explore these resorts for a luxurious stay:
Amanvana Resort
Old Kent Estates and Spa Resort
Windflower Resort and Spa
Ambatty Green Resorts
Porcupine Castle
Magnolia Estates
Parumpara Adventure & Cultural Holiday Resort
TRAVEL TIP: Try not to book rooms from the hotel websites. If you call them, not only do you get a better understanding of which room you should book but you can also request them for a discount!
Avoid The Serai unless you want to be disappointed. The rooms are very small (nothing like the photoshopped images on their website), service takes forever and the staff are just unhelpful.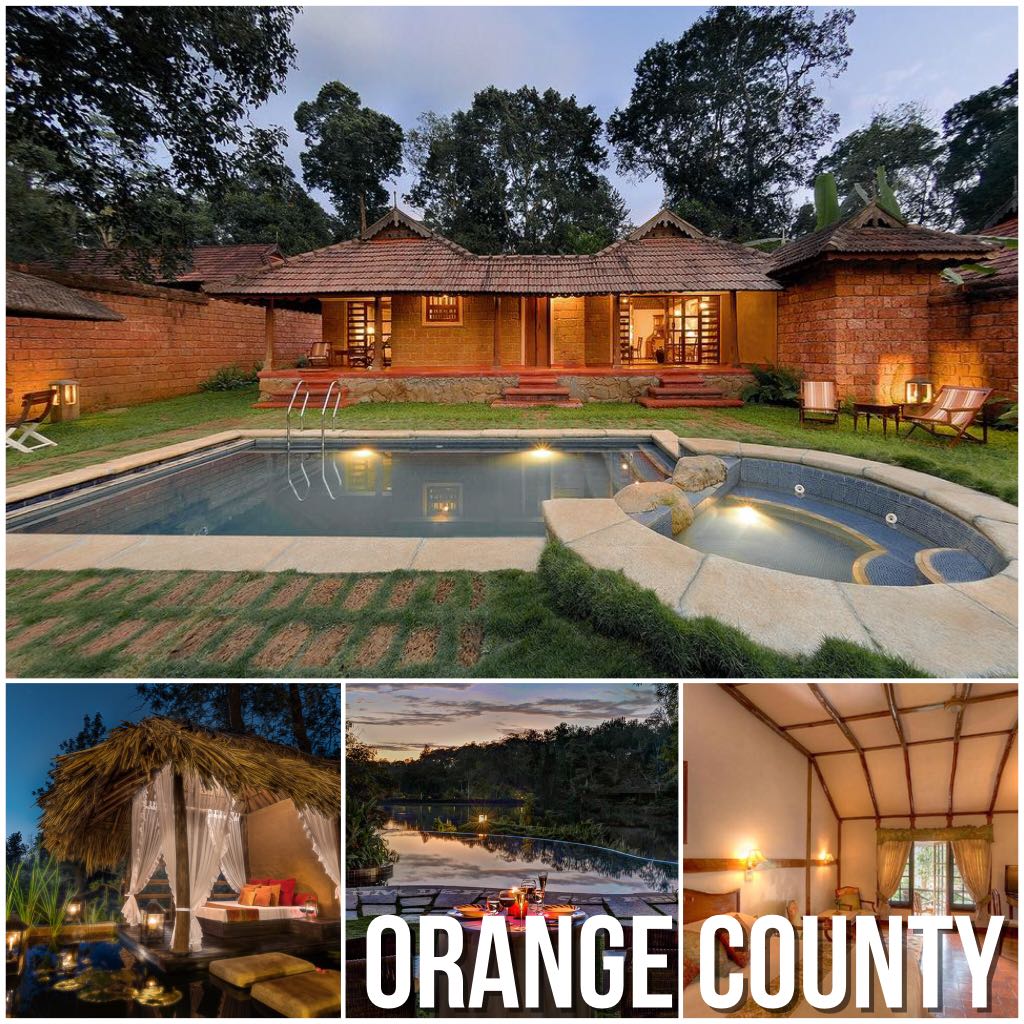 Homestays:
Even though the allure of 5 stars will always catch your attention, if you want to experience the local culture of Coorg, homestays are the way to go. There are numerous homestays to choose from. You not only get a friendly family to spend your time with, they also cook you the most delicious local food!
Gowri Nivas, Udaya Homestay, Woodland Bungalow, Mountains & Meadows, Redhouse Homestay, The Granary are a few homestays that will make your experience in Coorg unforgettable.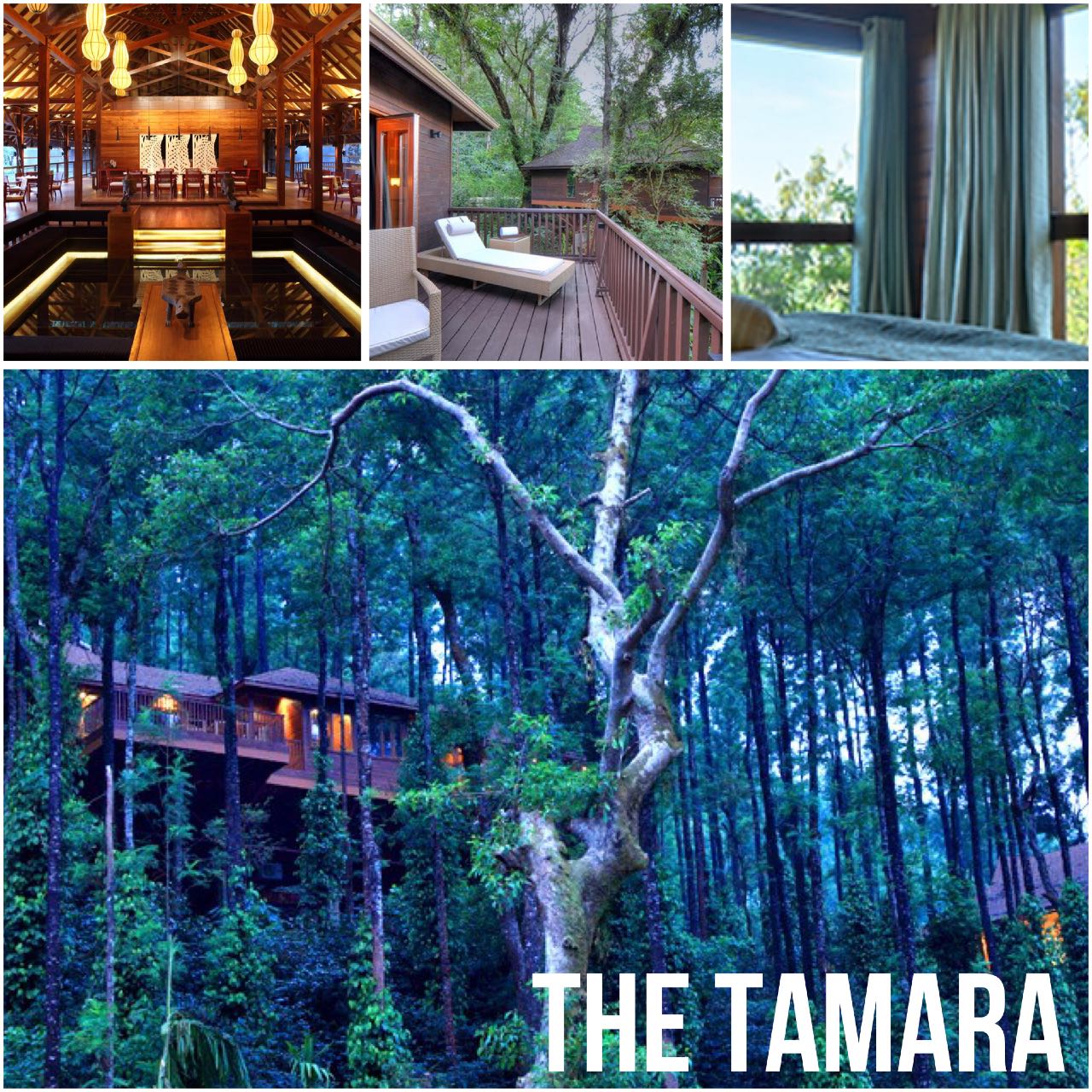 TRAVEL TIP: The best place to stay in Coorg is at a coffee estate. Silver Brook Estate is an award-winning and eco-friendly homestay on a coffee and spice estate with a perennial brook flowing through it. There are five guest rooms -- two are in the main bungalow, two are interconnected and separately located, and one is independent. 
If you are travelling in a group, check out Notting Hill Homestay. If you don't want a 5star accommodation but still want the indulgence, try out Serene Woods.
Best delicacies and where to get them
A blog on Coorg would be incomplete without writing about food. Experience mouth-watering delicacies that will leave you wanting more.
The traditional Kodagu cuisine is quite high on spice and needless to say, it is absolutely delicious. Essentially, Kodagu people are non-vegetarian and eat pork, fish, chicken and mutton in copious amounts. But, vegetarians need not get disheartened as Kodava cuisine is almost incomplete without umpteenth number of rice preparations.
A non-vegetarian food lover can almost not leave Coorg without sampling their famous Pandi or Pork Curry. You also have to try the Kodagu version of pepper blasted dry chicken.
Other local favorites include Akki Roti (Rice chapatis), a huge variety of Pattus (a steamed dish), Pulvas, preparations of pork, dried fish, crab meat, Baimbale Curry (a preparation of Bamboo Shoots), Kumm Curry (a preparation of wild mushrooms) and Chekke curry (made using unripe jackfruit). Also find a wide range of teasing chutneys here, as well as unique pickles of pork, fish, mushrooms, bitter orange and tender bamboo.
For those with a sweet tooth, don't forget to try the traditional Paaputtu (a mix of steamed broken rice, coconut and sugar).
Must try restaurants:
Coorg Cuisine
East End Hotel
Atithi Restaurant (Vegetarian)
Raintree
Hotel Capitol
Alath-Cad
Coorg is not only famous for its unique dishes but also for special wine and unique beverages too. No feast or ceremony in Coorg is considered complete unless liquor is served and drinking is socially acceptable for both men and women in Coorg. Wine is made from not just grapes or gooseberries. It is also made from betel leaves, ginger, pineapple, passion fruit, rice, and banana. Shops in Madikeri get supply from winemakers for Rs. 100 to Rs. 110 a bottle (750 ml). In turn, they sell it for Rs. 180 a bottle, even exceeding Rs. 200 on occasions and depending on the variety.
All this talk of food has gotten me hungry. I am signing off now. Do share your experiences in the comments below.
Deea is an Influencer Marketer, content creator, traveller, photographer and blogger.