The evolution of Gauri Lankesh was not like a caterpillar becoming a butterfly.  Not so dramatic.  But it was steady and going from strength to strength. 
Even as a teenager she had shown all the fangs of a fiercely independent soul unhesitating to bite anyone coming in her way. 
She was far too liberated.  A real dare devil.  Her father P Lankesh, that fierce soul, was very proud of her.  She was a natural choice from among the 3 children to run the paper Lankesh Patrike after his death.  
But when her brother Indrajit took over the tabloid she started her own Gauri Lankesh Patrike. Everybody thought it would close down soon, that she would not be able to sustain it but she stood her ground and made it a success.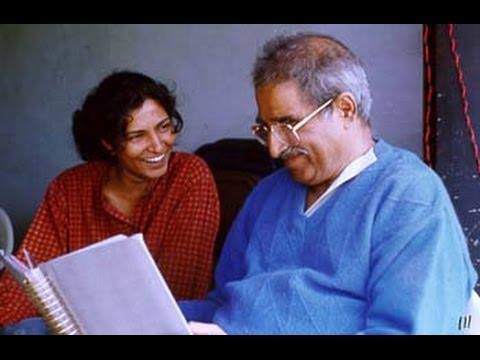 P Lankesh with younger daughter Kavitha 
It is not easy to run a tabloid, especially when a yellow journalist constantly tries to edge out any survivor. But she survived. She became an activist.  Fearless. She would laughingly say some day some idiot would get a shot at her. And it became a reality.
I lost touch with her after she got involved with the Naxal, Leftists, Dalit movements. I followed her news though.  Once I had to interview her for Doordarshan.  We caught up from where we had left as if we had just spoken the day before. It was a very intense, an hour long live interview.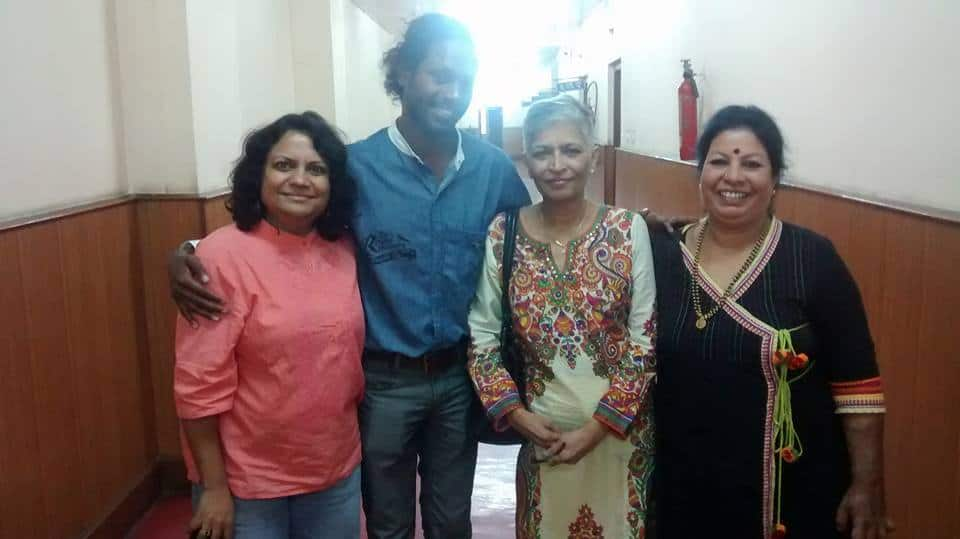 Even as it was on I kept thinking how she had blossomed out, so matured, more focused and the clarity in her thoughts struck me.  She was unapologetically upright. On air, she criticised the government and even said if she gets into trouble because of that, it's ok.  
There was no way DD could edit that. But later the staff said since there was no malice in her statement, so it was ok.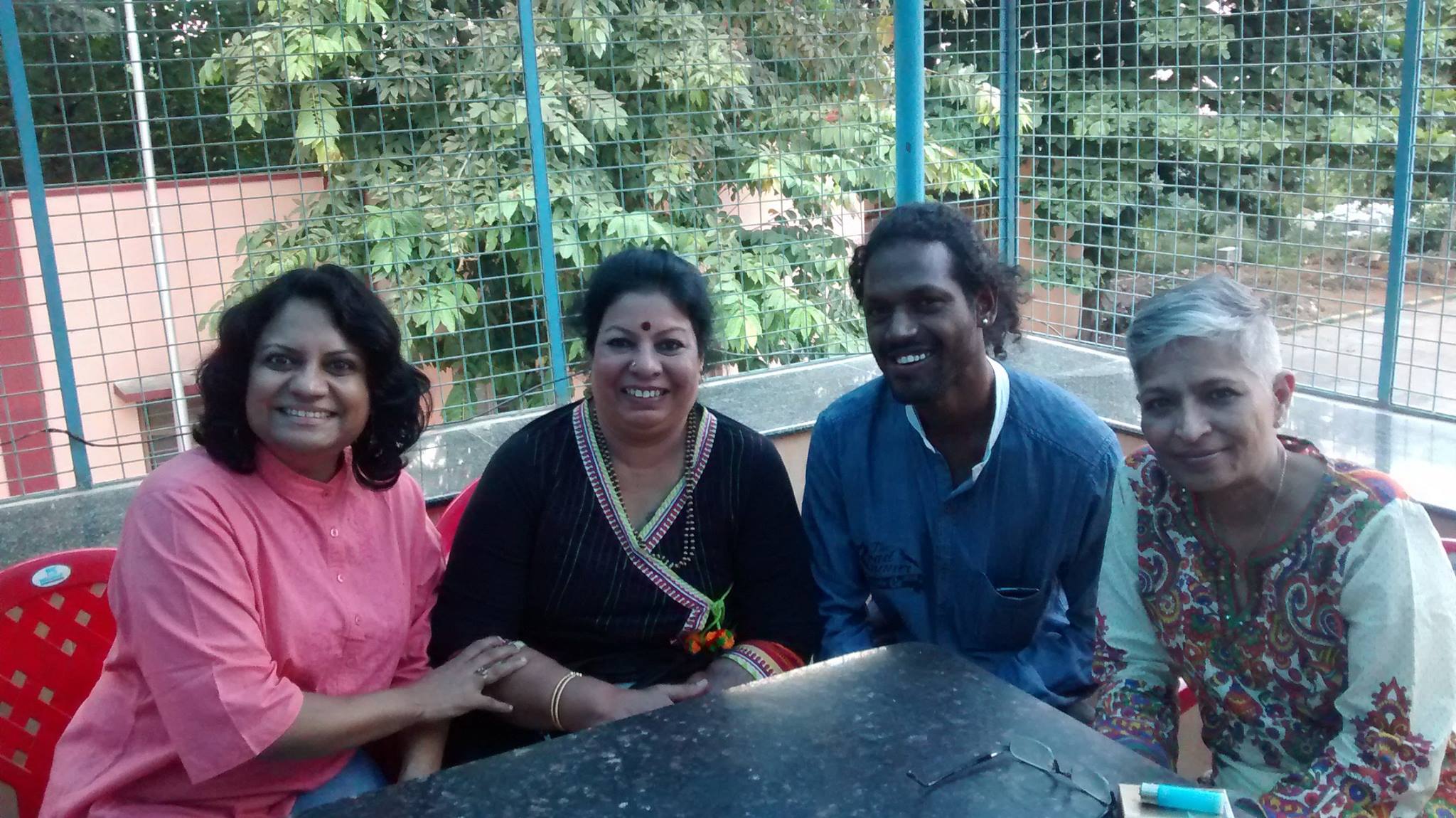 Anybody could see that she was genuine. She was not doing anything for reputation. One could see a lot of Lankesh in her. Later when I did a short documentary on her sister Kavita Lankesh for Department of Information, she spoke at length about her father, sister and even brother.  
There was no bitterness. She was incapable of being bitter.
That she was friendly with her ex-husband Chidananda Rajghatta and his current wife to the point of visiting them during her trip to the US said a lot about her broad outlook. Lankesh was quite fond of Chidananda and treated him like a son. Even after their divorce, Gauri did not mind Lankesh continuing the same kind of relationship with Chidu.  
Why Gauri? She was not such a big threat anyway to the Right Wing.  She stood her ground right, but she was not a politician who funded communal riots or brain washed people with ulterior motives. She was an activist and a journalist who believed in her ideology and lived by that. In no way, she could harm the monstrous religious fundamentalist groups. Did they fear her?  Was Gauri's killing more to create a fear psychosis among any free thinker? 
She did write that Lingayat should be considered an independent religion. But that is no reason for killing. There are people in India who have made more strong protests about more serious issues. They are not gunned down. The question is what did they gain by killing Gauri apart from an attempt to put a threat in every thinking liberal mind. But again as the Naanu Gauri (I am Gauri ) campaign that has started her assassination has only strengthened liberal thinking.
I couldn't help remembering how after a good chat and meal, she had stood smiling at me, waving good bye and saying "we must do this more often" at the very same spot where she lay covered in blood.
Prathibha Nandakumar is a Bengaluru-based acclaimed Kannada writer, poet and translator. 
Last Updated Mar 31, 2018, 6:38 PM IST