At a time when there is a divide between the Sandalwood, Kollywood, Mollywood, Tollywood and Bollywood and everyone wants to prove they are a step ahead of others, here is a programme organised to felicitate the senior actors across India and the event was held in Bengaluru.
Under the name Nostalgia, the cinema reporters programme was held in association and support of the state government, Karnataka Film Chamber Of Commerce and Suchitra Film Society.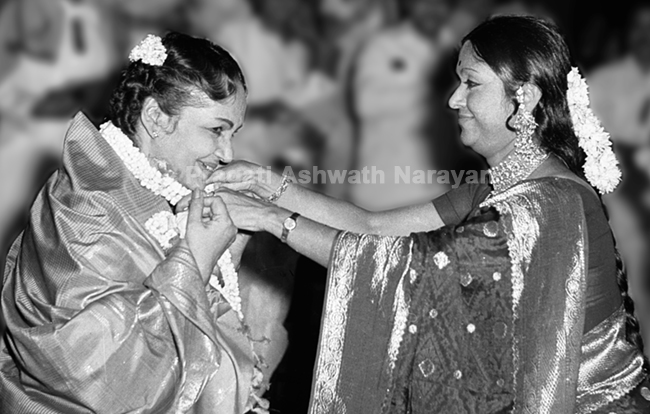 The two-day grand event was witnessed by the big stars of film industry including Devikarani, Nargis Dutt, Kamini Kaushal, David, Mrinal Sen from the Bollywood; Gemini Ganesan, Jaggayya and others from the Tamil and Telugu film industry had taken part. Almost all actors and technicians from Kannada film industry were present during the occasion.
All arrangements were made for the stars, and they were given accommodation at the Taj West End hotel. Get together parties were arranged at the hotel too.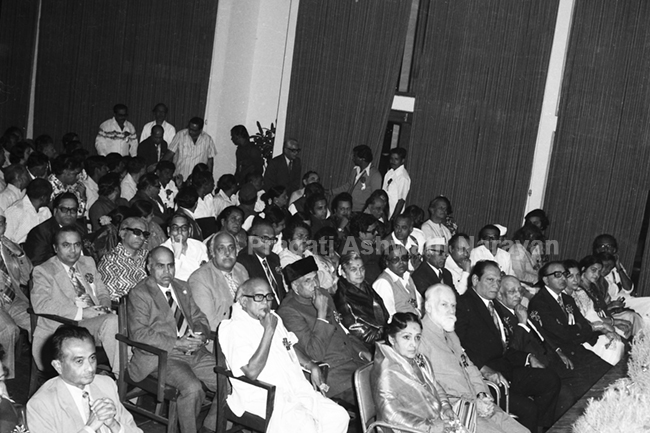 But the main programme was held at Ravindra Kalakshetra. Stars were taken in a procession of vintage cars and vehicles from Taj West End to Ravindra Kalakshetra. People had gathered in large numbers on the roadside till the Kalakshetra to see their favourite stars.
Kannada star KS Ashwath was taken in a procession on a vintage car of the fire brigade. He was seated on the top, was looking elegant and was the main attraction at the procession.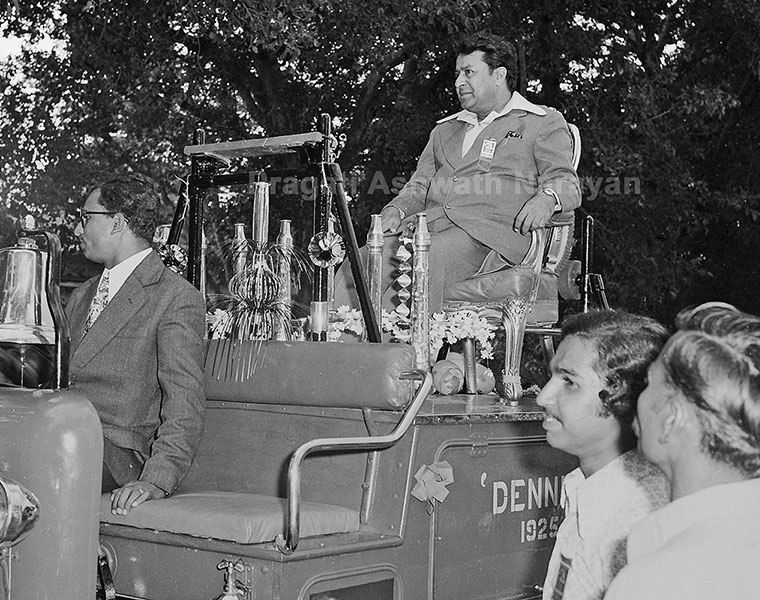 The Kannada stars felicitated senior actors from other film industries. The two days full of seminars, parties, food and bonding were a memorable event.
Even though the programme was arranged for two days, screening of important films from every film sector was held for 15 days. Many theatre owners too joined hands to screen the films in their theatres.
This incident was told by veteran actor B Sarojadevi to the writer.