The curious case of open relationships
I could never be in an open relationship. No offence to anyone reading this who is in one, I just don't get how the dynamics work. Sure, everything happens out in the open—you start dating someone new with the okay of your partner and everyone's happy. Except, I find it hard to believe that human beings are so evolved, perhaps because I'm not that evolved myself. If I were in that situation, one of two things would probably happen: a) I'd be madly jealous of whoever my partner chose to be with in the time he wasn't with me and I wouldn't be able to tell him I was jealous, because, hey, we agreed to this; and b) I'd find it hard to focus on so many people at the same time.
Every now and then, someone gives me a primer on polygamy. There's always a primary partner, and you discuss everything. There are no secrets. Some people get aroused by the idea of their partner with someone else. Some people have a different partner for each emotional stage in their life: a boyfriend you can discuss work with, a girlfriend just for long weekends, a man you want to sleep with but don't necessarily want to bring into your relationship. It all sounds like an ideal version of dealing with monogamy—not "boring," not stale, and definitely full of infinite variety. Like going for a buffet instead of a set menu. The same "poly" people look down on us monogamous types a little—life is so full of wonders, why would you attach yourself to one?
On the flip side, arguing for monogamy, I would say that I find there's infinite variety in spending years of your life with someone. That as you both grow and evolve as people, you find your relationship growing and evolving as well. That when you put all your eggs in one basket, you want to make your basket out of velvet, with padded walls, the best basket money can buy. You know what to expect, and you are also constantly surprised. "I never knew that about you," you will say, with a delighted smile, and that moment will be a gift.
A few years ago, I binge-watched this show called Big Love. It's set in a highly Mormon part of Utah, and the people in it are so Mormon, they believe in polyandry. So a man lives with his three wives, all with houses in a row, and each evening, after they all have a meal together, he goes to bed with one of the wives. It all has to stay secret because people frown on that kind of thing, but watching their family dynamics was fascinating.
Also read:  What floats your boat, this Diwali
And now I question myself: what exactly do I find fascinating? Is it the sex bits? It probably is mostly the sex bits—who can stop from being curious about unconventional relationships. But it's not like India doesn't have a history of one man being married to many women. Our most famous epic, the Mahabharata, talks in detail about men being with many women, but also the extraordinary Draupadi, who was married to many men. We're still fascinated by Draupadi though, and I know details about "how it worked" more thoroughly than I know the ins and outs of the rest of the Mahabharata Marriages.
But there's hope for all types of relationships now. And one day, seeing a child going into a home with three mummies and two daddys will be just as normal as two mummies, or two daddies or one of each or even just one. And that's what we're hoping for, right?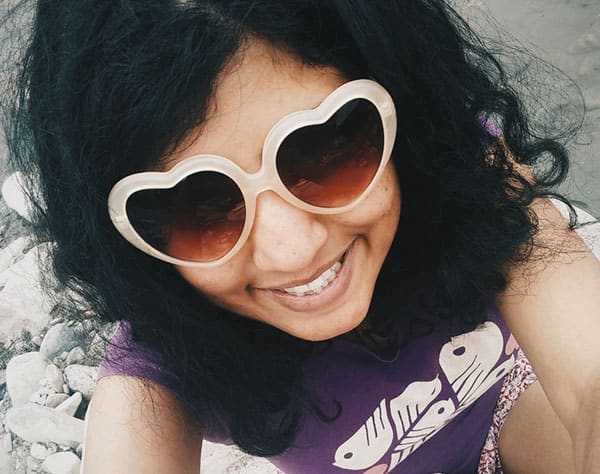 Meenakshi Reddy Madhavan is the author of five books, most recently a YA novel about divorce called Split and a collection of short stories about love called Before, And Then After. The views expressed here are her own
Last Updated Mar 31, 2018, 7:04 PM IST