What floats your boat this Diwali?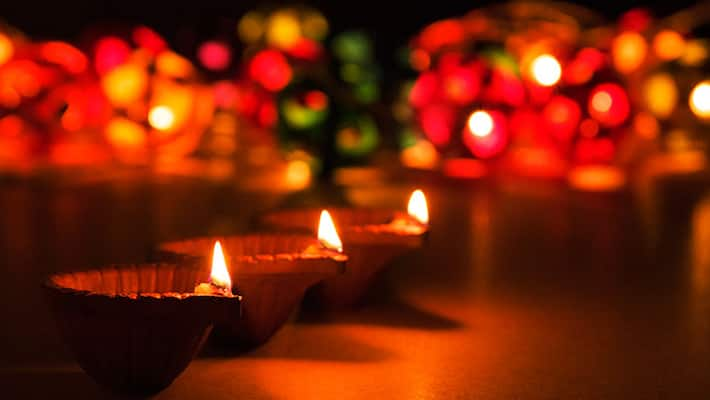 Thinking of Diwali makes me think of all the families we forge for ourselves. For many years, I have not been in the same city as family for Diwali, and while some people travel "home" since festivals are not something I'm truly passionate about, I'm quite happy to stay where I am. Last year, we left the country and Delhi's crushing pollution, and I was quite happy to go on with regular programming on Diwali day—we were on holiday, so we did more of the usual, had a drink, ate a nice meal, did some tourism.
This year, I find myself on my own again. My mother, who I usually spend the holiday with if we're both in the same city at the same time, has gone out of town, my partner is also travelling, so that leaves me and my own devices. The one thing I knew I wanted to do was light some candles at home. It's our "first Diwali" in our new house, and I think lighting candles to let luck in is a pretty tradition, so I'm happy to pick it from the rest of the rituals. Besides that, my only brief to myself was: I'd like to get dressed in pretty clothes and go to someone else's house and not make much of an effort on the home front at all. I called a friend with similar ideals, and we plan on party hopping. No stress, no mess.
It reminded me of when I lived in Bombay, several years ago. My friends—all fellow immigrants to the city—and I would always get together, usually at whoever had the biggest flat's.  We all brought our own particular Diwali habits: I introduced them to teen-patti, that Delhi tradition, sometimes we had pot luck, sometimes we ordered in. One Diwali was also close enough to Halloween that I threw a Hallowali party, where everyone had to dress up as a god. No crackers, but we did all light diyas wherever we were, our faces glowing in the candlelight. I remember thinking even then that this was a golden time, friends together, the family you make and not the one you're born with.
No, I don't have sentimental attachments to the festival, but I remember a few Diwalis spent with my extended family in Hyderabad back in the 1980s. This was before we were politically correct about firecrackers or pollution, so my cousins and I would buy huge boxes full of fireworks, starting the day out with little balls on top of a stick which exploded when you banged them against a wall or the ground. Next, in the early evening, we'd light "snakes," little black pellets which hissed and turned into long coiling grey ash. Then, I'd go upstairs and hide, my head under a pillow, while all the rest of them lit the bombs they brought, each one louder than the next. Someone would come and find me for the pretty part of the evening—sparklers and fountains and spinning wheels, and even though I was too chicken to actually light any of them, I liked holding my sparkler (only the smooth ones, the ones with bumps that sent off sparks scared me) and watching all the lights. I'm happy that more and more people are speaking out against really loud crackers, and also I'm happy that more people are saying that the other ones promote child labour and pollution, but it was nice as a child to stand back and watch a spinning wheel dance across the cement driveway shooting out fire.

Also read: What will make or break your relationship? The 'M' word
This year, Diwali and Halloween are almost on the same day again, and I wonder if I should repeat my Hallowali idea. But that would involve actually entertaining, and somehow I sense that this is not my year to throw parties, I'd rather attend them. Whatever floats your boat and keeps you in a celebratory mood, I guess?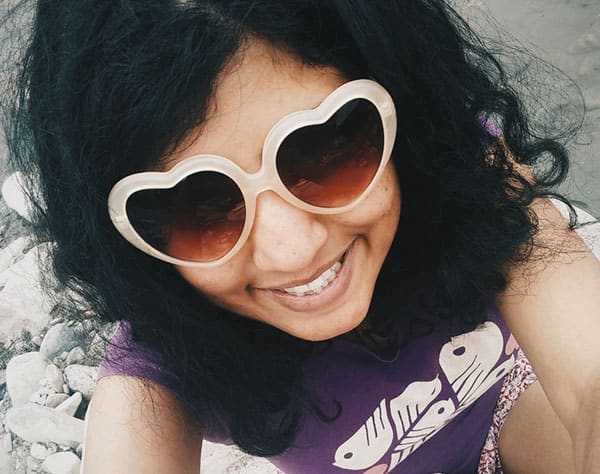 Meenakshi Reddy Madhavan is the author of five books, most recently a YA novel about divorce called Split and a collection of short stories about love called Before, And Then After. The views expressed here are her own
Last Updated Mar 31, 2018, 6:36 PM IST