Across the Indian littoral, a silk curtain is being drawn. China is getting out of its shell and literally sinking a very long held policy - of not interfering in other country's affairs.
It is doing this with a panache that would make Indian military planners gasp with a confused and mumbling admiration. In 2016, China opened a base in the strategically located country of Djibouti in the horn of Africa– its first overseas military foray.
What is jaw dropping about this is that this base is right next to one of America's biggest and most secretive bases that house 5000 personnel, fighter aircraft and nuclear submarines. China sends a message to the rest of the world and to the US –we drop anchor in what you consider your backyard.
Also Read Chinese nuclear sub surfaces at Karachi port: What does it mean for India?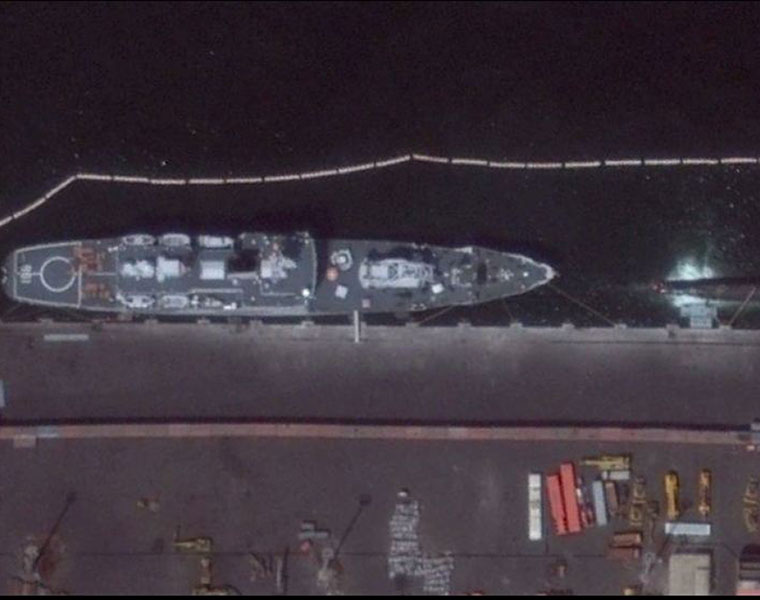 Coming to a theatre near you
Pakistan could well be the next Chinese outpost, according to the latest Pentagon assessment. Chinese firms have developed and now control the port of Gwadar. This is the southern Pakistan hub of a $57-billion China-Pakistan Economic Corridor (CPEC). The port sits astride the shipping lanes of West Asia.
The Chinese have added a fourth P to the Public Private Partnership model – The PLA. In the near future, Gwadar could well be a Chinese Naval base. Already Chinese nuclear submarines and destroyers routinely dock at the Karachi port.
Military bases enhance warfighting capability
Having one's own base increases military capacity exponentially. It substantially reduces logistical constraints and cuts down on time needed at sea by warships and increases surveillance and attack capabilities. Alarmingly, for Pakistan, it also reduces the host nation's options and impinges upon its strategic flexibility. For China, the base will enhance its ability to project power far from her shores. 
It will also sharpen inter-operability with the Pakistan navy - this refers to the ability of the two navies to work as one fighting force in the event of war.
China has also developed the Hambantota port in SriLanka and the deep sea port of Kyauk Pyu on the Bay of Bengal in Myanmar, at this port, China seeks 85 % equity and total control. Thus within the next three years, China will have a maritime presence in Indian waters.
India's options
India has several options should China eventually opt for a base facing the Arabian Sea. For one thing, India already has the Logistics Exchange Memoranda of Agreement (LEMOA) with the USA this will include using each other's naval facilities for refuelling, rearming and other logistical needs. 
Crucially, the agreement does not put a time limit to such visits by warships and thus can be seen as a military exchange of considerable importance. In the context of the Indian Ocean and West Asia, the agreement will enhance flexibility for the US Fifth Fleet based in Bahrain and the Indian Navy to work together thus more than matching Chinese incursions in this crucial area.
What the Indian Navy needs to do is get its house in order
Spend more money on submarine assets that have dwindled to a few Kilo boats and one nuclear-powered sub. Add mines sweepers and beef up the number of surface ships. CruciallyIndia needs to spend more money on defence as her neighbourhood is getting dangerous by the day.
India must be ruing the time when Nehru turned down an offer from Singapore for an Indian Naval base in the 1960's – it should, however, forge an even closer bond with that country to strengthen the chokehold of the Malacca Strait.
India has also based maritime reconnaissance aircrafts and put up a robust Maritime radar network in the south Indian Ocean island of Seychelles. In time this could well be India's first overseas base. The Chinese are clearly not the only players on the open oceans near India.
Ninad D Sheth is a senior Delhi-based journalist. The views expressed in this article are his own.