Disclaimer: Bhallaladeva's father had promised he would ensure I am among the first to know why Kattappa killed Baahubali. He kept his word. 

For the past 21 months, ``Why did Kattappa kill Baahubali?'' could well have been the trick question seeking India's top secret nuclear codes. It even sounded ISI, KGB and CIA-ishly spooky when asked as #WKKB. There were theories galore and the curiosity so unprecedented that if SS Rajamouli and producer Shobu Yarlagadda had taken one rupee from every person who popped the question, it would have significantly funded their Rs 450 crore mega-spectacle. 
But while `Baahubali - The Conclusion' will get its moolah because the viewers would want to know the story behind Amarendra Baahubali muttering ``Et tu Kattappa'', the movie is much more than just the answer to the stab in the back. If `Baahubali 1' was more of a never before seen in India visual spectacle than a gripping story tale, in `Baahubali 2', Rajamouli is more the storyteller, trying to flesh out his characters and packing in an emotional conflict.
In the backdrop of the powerful kingdom of Mahishmati, the palace intrigue delves into the cruelty of Bhallaladeva, the self-respect of Devasena, the cunning of Bijjaladeva, the sense of right of Baahubali, the loyalty of Kattappa and the error of judgement of Sivagami.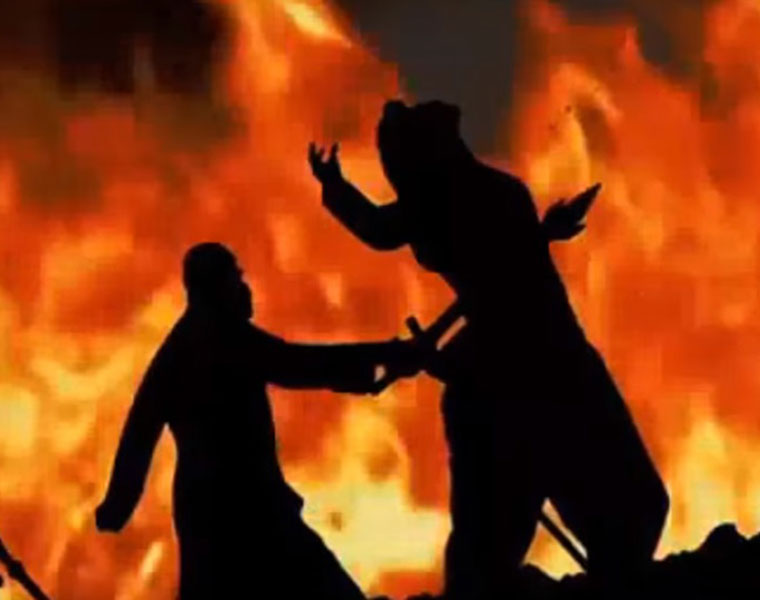 This does not mean the Conclusion falls short on the canvas. The introduction scene of Amarendra Baahubali and the taming of the elephant does precisely what it is intended to achieve. Pitch Baahubali as desi Superman, with his long overflowing robe almost like a cape. A king who is kind-hearted, just, brave, obedient and people's saviour. In Amar Chitra Katha-inspired Rajamouli's universe, Amarendra Baahubali is Lord Rama, whose filial love for Rani Sivagami mirrors the Ayodhya scion's regard for his father King Dashratha. 
If the first part belonged to Rajamouli's technical crew, the second part belongs to his actors. Ramya Krishnan as Sivagami reminds the viewers why she is considered one of the best in the business when it comes to conveying authority and regality. Vijayendra Prasad's writing demands she be authoritative yet vulnerable at the same time.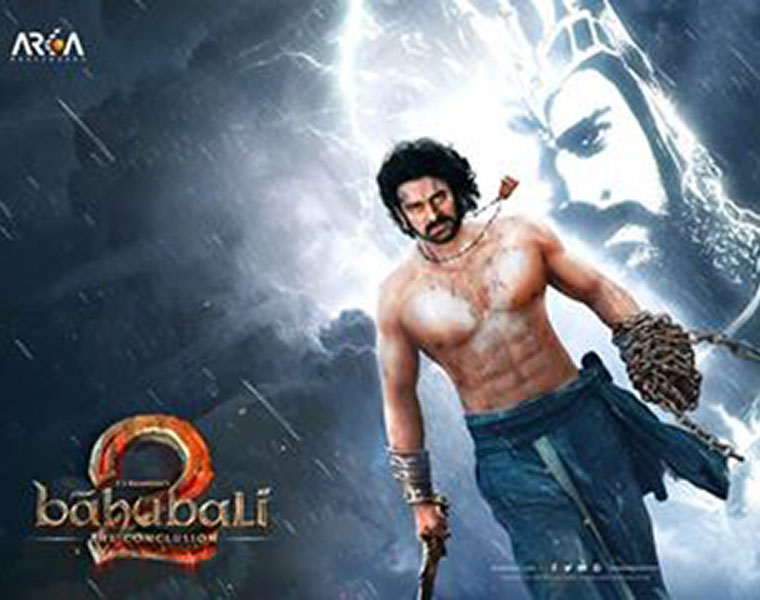 Mini spoiler alert: Ramya's character of the Queen mother is pitted against Anushka Shetty's character of Amarendra Baahubali's sweetheart, Devasena. Both strong-willed women, this face-off is important to reveal the fatal flaw in Sivagami's character that sets in motion a tragic course of events. Like her Neelambari in Rajinikanth's `Padayappa', Ramya's Sivagami is a prisoner of her own rules, her ``maata'' (word). By the time she redeems herself, it is too late. 
The first half of `Baahubali 2' is refreshing with Prabhas and Anushka making for an eye-candy on-screen pair. Unlike son Sivudu who conquers the mighty waterfall in search of the mystery woman of the mask, Amarendra Baahubali's romance is more modern. He falls in love with the princess and seeks to impress her with her valor and humility.
The action scenes with Prabhas and Anushkha are a treat. And unlike the dour Kattappa that Sathyaraj was in `Baahubali 1' and also in the second half of `The Conclusion', the pre-intermission sees a different Kattappa. Rajamouli uses him to inject humour into the film and in terms of characterisation, it seems a bit out of place. Of course, it can be argued that Kattappa has a friendly and almost indulgent equation with Amarendra but juxtaposed with the rest of the film, it is almost as if it is a Ram aur Shyam version of a Kattappa aur Kattappa. Or a case of Kattappa having a split personality.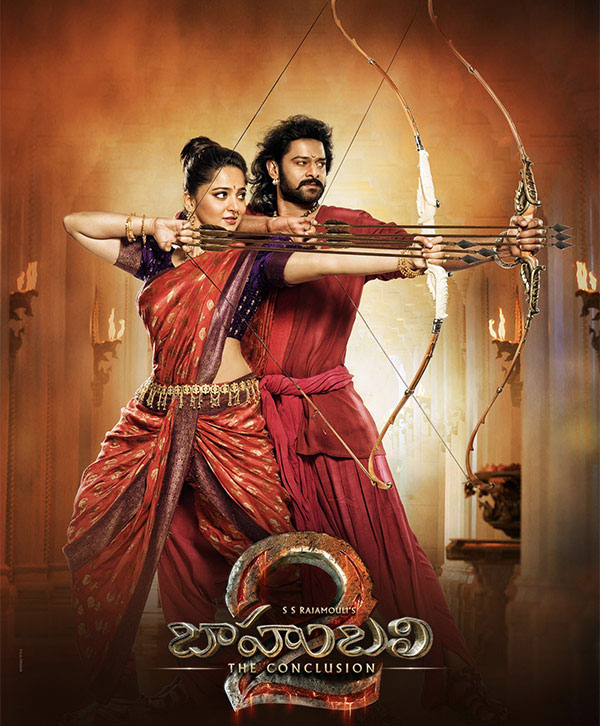 Mini spoiler Alert: The second half belongs to a Bhallaladeva who is evil personified. For who, blood of his sworn enemies is the elixir of life and power. Virtually absent before the intermission, Rana Daggubati packs in a punch, taking on his nephew Mahendra Baahubali. The extremely violent end also takes down his larger than life golden statue, a philosophical reminder that megalomania and envy were his Achilles heel. 

If Rajamouli wasn't a filmmaker, `Baahubali' tells us what his alternate profession could have been. Rajamouli would have made for a fantastic engineer, what with the kind of innovations he has thought of in the film. For instance, the use of palm trees both in war and even to draw water, are the product of an ingenious mind from the Mahishmati Institute of Technology.

Even while setting the revenge drama in a time gone by, Rajamouli delves into issues that are very today. Like sexual harassment. And importantly, the men in the film are not shown getting away with it. In fact, it is a very woman-dominated film given how Sivagami is the reigning queen and both Devasena and Avanthika (played by Tamannah) are cast as warriors, adept at using both the bow-arrow and sword respectively. All three leading women characters aren't treated as mere furniture.

In the film, Amarendra Baahubali tells Subba Raju's character that life gives everyone an opportunity and it is for you to seize it and do your best. This could well have been inspired from Rajamouli's own book. `Baahubali' has been his biggest-ever project and with people like Shobu willing to put money where his dreams were, Rajamouli did seize the one opportunity that life gave him. 

Clarification: No, it was not the Shakuni-like Bijjaladeva but well-known film producer Daggubati Suresh Babu, Rana `Bhallaladeva' Daggubati's dad in real life, who helped me discover the secret.